'Empire' Season 2 Spoilers: The Lyons Learn Lucious' Shocking Family Secret In Episode 16; 'The Lyon Who Cried Wolf' Recap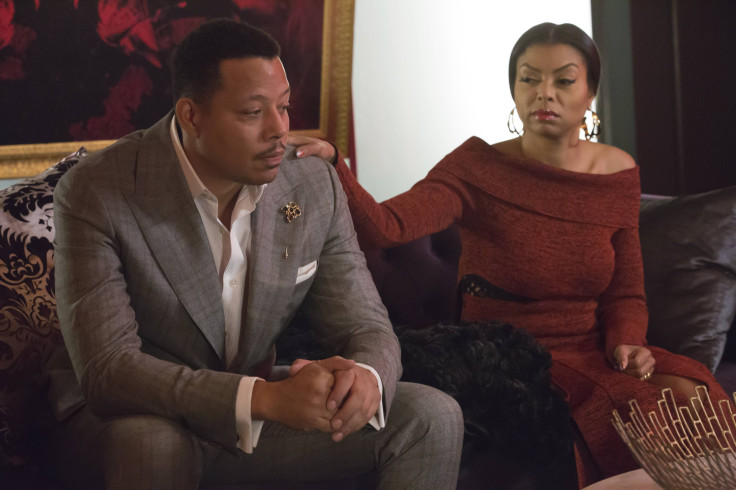 Lucious Lyon is a man with a ton of skeletons in his closet on Fox's "Empire." The head of the family hasn't been afraid to kill, manipulate and scheme against others to get his way in Season 2. However, one of his lies came to light when the family discovered that his mother, Leah Walker, is still alive in episode 16, titled "The Lyon Who Cried Wolf."
Episode 16 begins with Andre (Trai Byers) playing bingo with Leah Walker (Leslie Uggams) at the home she's living in. He's picking her brain about her family to see if she really is his grandmother. When she loses bingo she throws her cards and chips on the floor, which makes Andre realize she really might be a Lyon. She looks at Andre's eyes and starts to realize he's her family.
Jamal (Jussie Smollett) and Hakeem (Bryshere Y. Gray) are in the studio working together on new music. They plan to add a female singer to the track and Hakeem wants to get Tiana (Serayah), which could start problems with Laura (Jamila Velazquez).
Hakeem and Tiana record together in the studio and when they finish up, Hakeem starts to look at Tiana with a hint of desire in his eye. It's late and he tells her he has to get home to Laura, which she says doesn't sound like the Hakeem she knows. She kisses him on the cheek and leaves the studio while he watches her leave.
Cookie (Taraji P. Henson) has the whole family get together to talk about how the American Sound Award performance is going to work and of course it leads to an argument between Lucious (Terrence Howard) and his sons. While they fight, Andre interrupts them and introduces all of them to their grandmother, who Lucious said was dead. Jamal, Hakeem and Cookie don't believe it at first, while Lucious looks shocked. He tells Andre he has no idea what he just did.
Lucious explains to Cookie that his music video was the truth about how he grew up. However, she tried to shoot herself in the head with an empty gun. He tells Cookie that he never told her about his mother because she's dangerous and he wanted her to stay "dead."
Laura confronts Hakeem about him recording with Tiana and not telling her. She knows that Tiana still have feelings for Hakeem and doesn't trust her. Hakeem tells his fiancée that she has nothing to worry about it and that she's the only one he cares for.
Lucious is about to have Thirsty (Andre Royo) take Leah back to the home she was in, but Andre stops him from taking her. Andre is about to take her in himself, when she stops him and says she wants to go home with her Dwight. Lucious agrees to take his mother in and he asks his house staff to watch her every move and make sure she takes her medicine.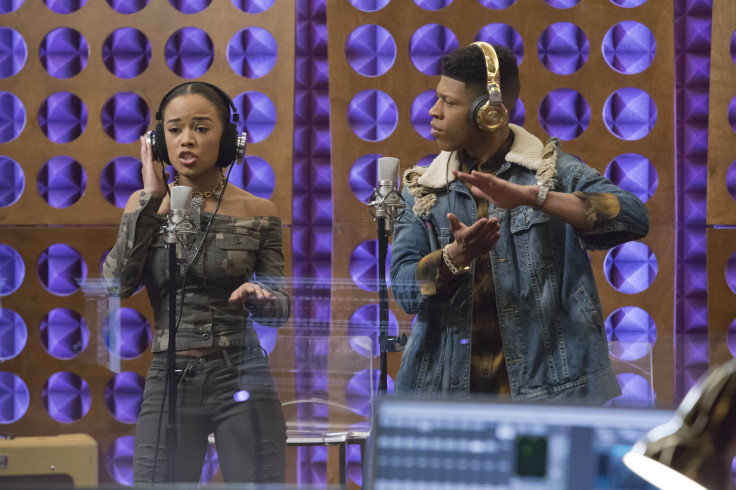 Leah finds Lucious' piano the next morning and Lucious sits beside her while she plays a song from his childhood. She tells her son that she was sick back then, but she's better now. She continues to call him Dwight, but he tells her that he's Lucious now.
Lucious takes the song from his childhood and brings the piano beat to the rest of the family. They then turn the song into a track that Jamal, Hakeem and Lucious can all perform. The Lyons premiere their new song, which is all about how despite how much they all fight, they're still family at the end of the day. After they drop the track, they get confirmed as one of the main acts at the ASAs.
Rhonda (Kaitlin Doubleday) decides to give all of her baby stuff to Anika (Grace Gealey) to use. When movers put the boxes in Anika's house, one almost falls on Rhonda and it brings back memories of her fall. She realizes that someone really did push her down the stairs. Later on, Rhonda sits with Anika as they talk about Anika's baby on the way. Anika crosses her legs when she sits and the bottom of her shoes are red. Rhonda gets a flashback to the night she was pushed and she remembers seeing those exact same shoes.
Episode 16 ends with proof that maybe Lucious was right about his mother. She wakes him up in the middle of the night to have him try cakes she made. She's clearly a little off and tells her son how he brought "wickedness" into her life. Leah speaks to her son with a knife her hand and tells him she should've killed him when she had had the chance since he left her in a home for 21 years.
Other Major Moments From Episode 16:
Lucious might be a free man, but the FBI is still after him. When Candace (Vivica A. Fox) shows up to tell Carol (Tasha Smith) to take her kids back, Carol drops the bombshell that she had Lucious murder people for her while Cookie was in prison. An FBI agent, who used to know Carol, overhears this conversation. It looks like he's trying to get dirt to put Lucious away once again.
Jamal appears to have a new love interest. ASA music director D-Major (Tobias Truvillion) and Jamal hook up in episode 16, but D-Major doesn't want the public to know he is gay. Jamal doesn't agree with the decision, but still starts to have feelings for him.
Thirsty helps Lucious get revenge on Harper (Annie Ilonzeh) for telling Andre that Leah is still alive. He drops her off under a bridge where she's jumped by two men, but it's unclear if she was killed.
© Copyright IBTimes 2023. All rights reserved.
FOLLOW MORE IBT NEWS ON THE BELOW CHANNELS