'Empire' Season 2 Spoilers: Will Hakeem Actually Marry Laura? Showrunner Promises Wedding In Upcoming Episodes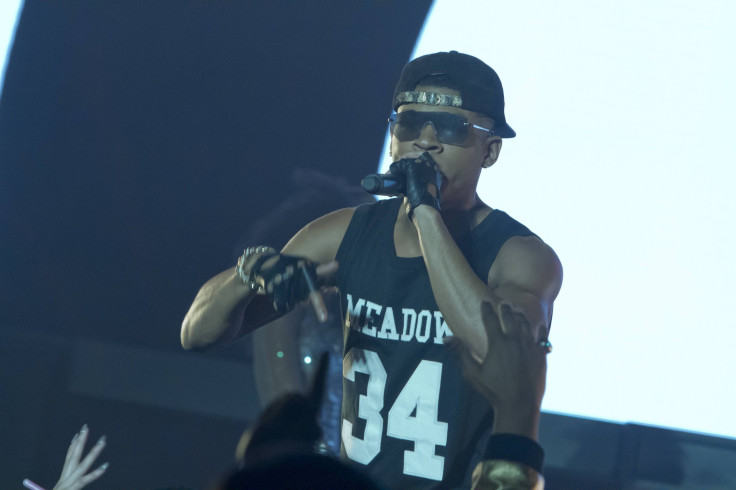 Hakeem Lyon seemed to have always favored the single life on Fox's "Empire" after spending time with many different women throughout the history of the show. The youngest Lyon has found love for the first time, and in episode 13 he proposed to his current girlfriend Laura. Following their engagement it seems like he could be in for a happy ending, but a revelation could soon throw a monkey wrench into his plans.
One of the major storylines that's been quiet over the last few episodes is the fact that Anika (Grace Gealey) is pregnant with Hakeem's (Bryshere Y. Gray) child after a few early Season 2 hook ups. However, a recent promo video showed that Anika will soon make her secret known, which could cause problems for the Lyon family as well as Hakeem's wedding plans.
Showrunner Ilene Chaiken told Variety there will be a wedding this season, but didn't say it would be Hakeem's. She also added that episode 14 will have Anika's story come back to the forefront because she'll no longer be able to hide her baby bump and that "Boo Boo Kitty's" plan will finally start to play out.
"Let's say Anika will no longer be able to keep her pregnancy a secret and she's going to figure out what the hell to do," Chaiken said.
When Hakeem learns that he's going to be a father and the mother isn't Laura (Jamila Velazquez), this could immediately have an impact on his engagement. Laura is also in love with Hakeem, but will she be able to stay with him knowing he's about to have a child with someone else?
Perhaps she'll be willing to stand by Hakeem since she does love him. However, a promo video for the rest of Season 2 shows Laura slapping Hakeem, meaning things may not work out. Watch the promo video featuring Anika's baby revelation below:
If Hakeem and Laura do go their separate ways, who will get married this season like Chaiken promised? Another likely couple could be Lucious (Terrence Howard) and Cookie (Taraji P. Henson). The love between the two appears to be rekindling. Lucious finally opened up to Cookie about his rough childhood and she helped him push through to make the most honest music video of his career.
"Empire" Season 2, episode 14, airs Wednesday, April 20 on Fox at 9 p.m. EDT. Who do you think will get married this season? Soundoff in the comments section below!
© Copyright IBTimes 2023. All rights reserved.