'Empire' Soundtrack: 6 Best Songs From The First Half Of Season 2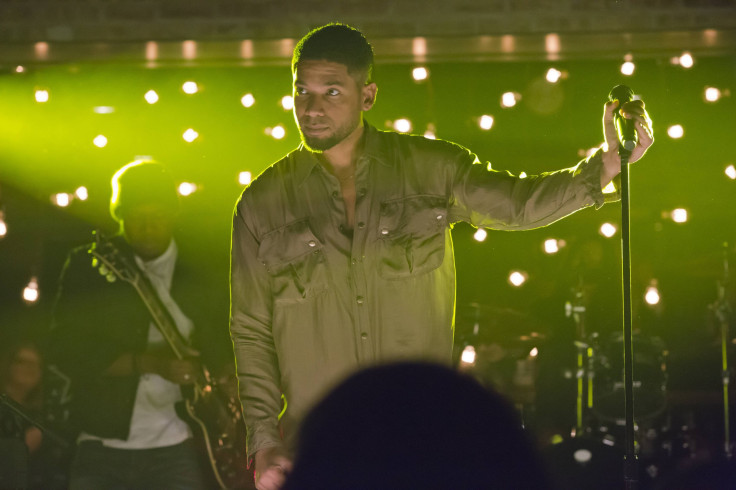 It's very easy to get caught up in the constant drama, twists and turns of Fox's "Empire" that some forget music is the core of the show. Season 1 was filled with several songs people enjoyed and when the soundtrack "Empire: Original Soundtrack from Season 1," was released, it debuted at No. 1 on the Billboard 200. Season 2 is following in those same footprints as Jamal (Jussie Smollett) and Hakeem (Bryshere "Yazz" Gray) grow as artists and the actors continue to get even better as musicians.
There have been 10 episodes that have aired so far this season and the hip hop drama will return in under two weeks for the final eight shows of Season 2. Before fans get to hear more new music premiere on "Empire," here are the top six songs featured in the first half of the show's sophomore season:
1. "Ain't About the Money" - By Jussie Smollett and Yazz
The Lyon brothers each have successful solo careers, but they have a tendency to create some magic when they work together. "Ain't About The Money" was one of the strongest songs in the first half of Season 2, as they both sang about power being greater than money. After the fall finale it appears that no one knows this better than Hakeem, who helped take control of Empire away from his father Lucious (Terrence Howard).
2. "Bout 2 Blow" - By Yazz and Timbaland
Timbaland is one of the best producers in hip hop and he helped Yazz make a solid song. The track was basically Hakeem's coming out party after he decided to leave Empire and make music on his own with the help of Cookie (Taraji P. Henson). Timbaland's mix and autotune effects make "Bout 2 Blow" a must listen.
3. "Powerful" - By Jussie Smollett and Alicia Keys
Alicia Keys and Smollett both have great voices so it's no surprise that when you combine the two you get a song that's "powerful." On the show, so much emotion was put into the song by Jamal and Skye Summers (Keys) that the two ended up sharing a kiss after recording it. It also momentarily appeared as though their relationship might be going somewhere, but Jamal put a stop to it.
4. "Snitch B----" By Terrence Howard and Petey Pablo
Lucious started Season 2 off behind bars, but that didn't mean he had to put his music career on hold. The Empire founder had some strong words for the person who snitched on him and he got some help with the beat from his fellow inmates. Howard also proved that he still has what it takes to make a rap track.
5. "No Doubt About It" - By Jussie Smollett and Pitbull
Pitbull brought his party music to Season 2 when made a cameo on "Empire." He and Jamal got a club fired up with the track before Hakeem crashed the party. There's a chance Pitbull might appear on the soundtrack in the second half of the season after he told Cookie he wanted to work with Hakeem. Stay tuned for another possible Pitbull anthem coming to the show.
6. "Boom Boom Boom Boom" - By Terrence Howard and Bre-Z
After Hakeem turned down the beat, Lucious took the mix of "Boom Boom Boom Boom" to his newest client Freda Gatz (Bre-Z). The two then recorded the catchy rap song, which easily gets stuck in your head. This also helped set up the rap battle that would go down between Freda and Hakeem.
"Empire" Season 2 returns Wednesday, March 30 on Fox at 9 p.m. EDT. What songs did you enjoy the most in the first half of Season 2? Sound off in the comments section below!
© Copyright IBTimes 2023. All rights reserved.
FOLLOW MORE IBT NEWS ON THE BELOW CHANNELS