Empire Of The Sun A Perfect Music Experiment In New York [PHOTOS]
Empire of the Sun at Gotham Hall in New York was an event of cosmic proportions. With fire dancers and costumed fans joining the band, the night was a successful music experiment.
Empire of the Sun returned to New York as part of "The Music Experiment 2.0" series created by MTV Iggy, the global brand of MTV, and Intel. The series aims to connect a dedicated fan base with an exciting new artist via social media and a secret show. Each event is unique, featuring a specific theme that is inspired by the artist and an unconventional venue. New York and Empire of the Sun kicked off the second season of the series inside the ornate Gotham Hall. The domed interior, with granite columns and a vault-like feel, served as a contrast to the wild and imaginative costumes fans had created. Many were inspired by themes and motifs of the Australian band that just released its new album, "Dune," on Tuesday.
Playing a mix of old and new, including hits "We Are the People" and "Walking on a Dream," the band offered a festive night out in New York and a promise for what lies ahead for the Music Experiment. Events are planned for Boston; Los Angeles; Nashville, Tenn.; and San Francisco. The Music Experiment ends with a celebratory concert, but, prior to that, Intel and MTV work together to not only promote the latest technology and unique commercial announcements but engage fans on social media. Fans get to win tickets, VIP and backstage access, star in a MTV Iggy commercial and meet the artists by completing challenges on Pinterest, Vine, Facebook, Instagram and Twitter. Fans who cannot attend can watch live streams or interact through different social platforms to create a global and interactive experience.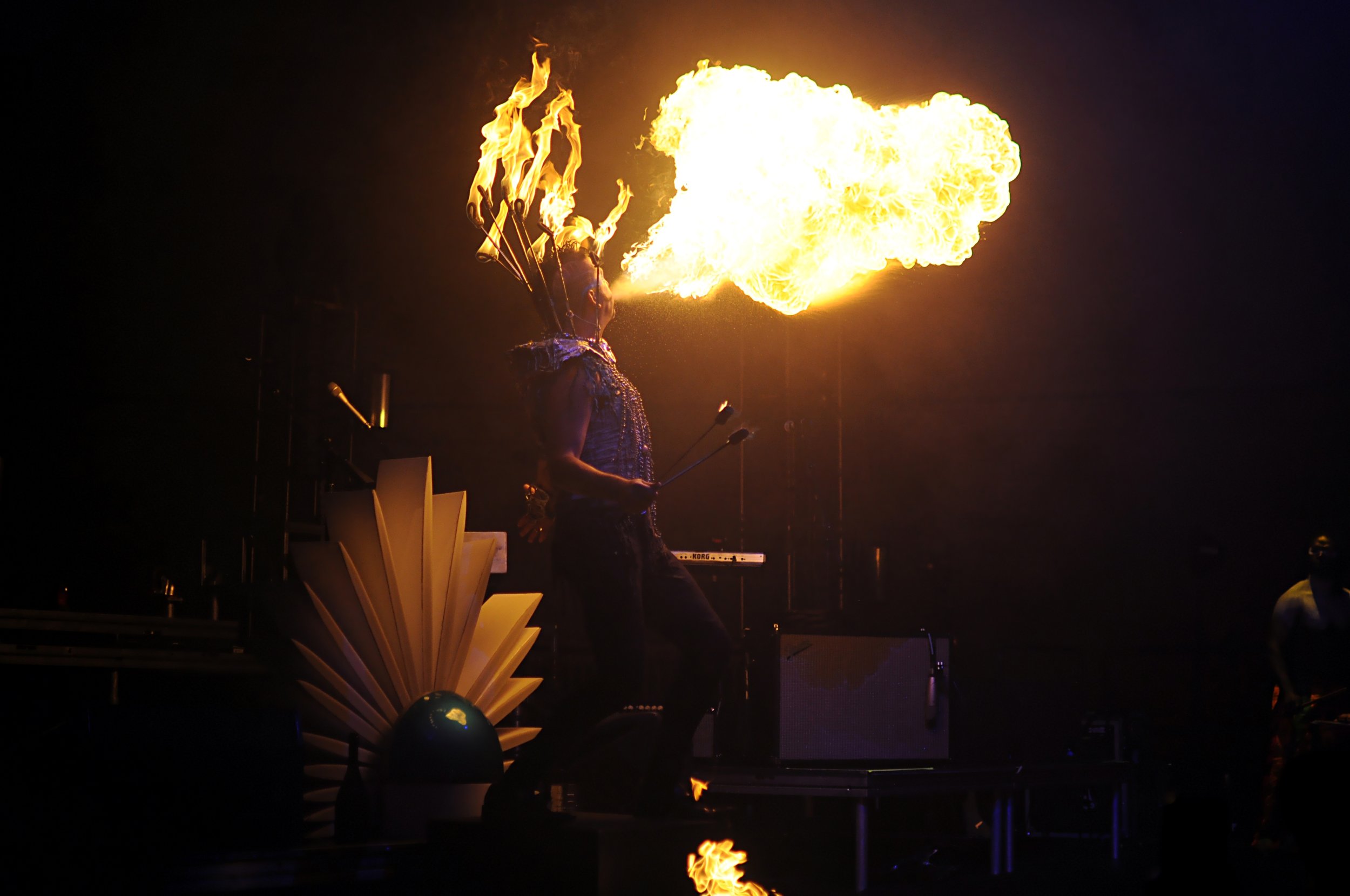 © Copyright IBTimes 2023. All rights reserved.