Who Are The Enacfire G10 Wireless Gaming Earbuds For?
The Enacfire G10 wireless gaming earbuds are perfect for someone who wants a decent and inexpensive pair of earbuds
The Enacfire G10 earbuds offer low latency playback, meaning there isn't much lag between video and audio
The G10 earbuds have a different shape from the traditional Airpod-style earbuds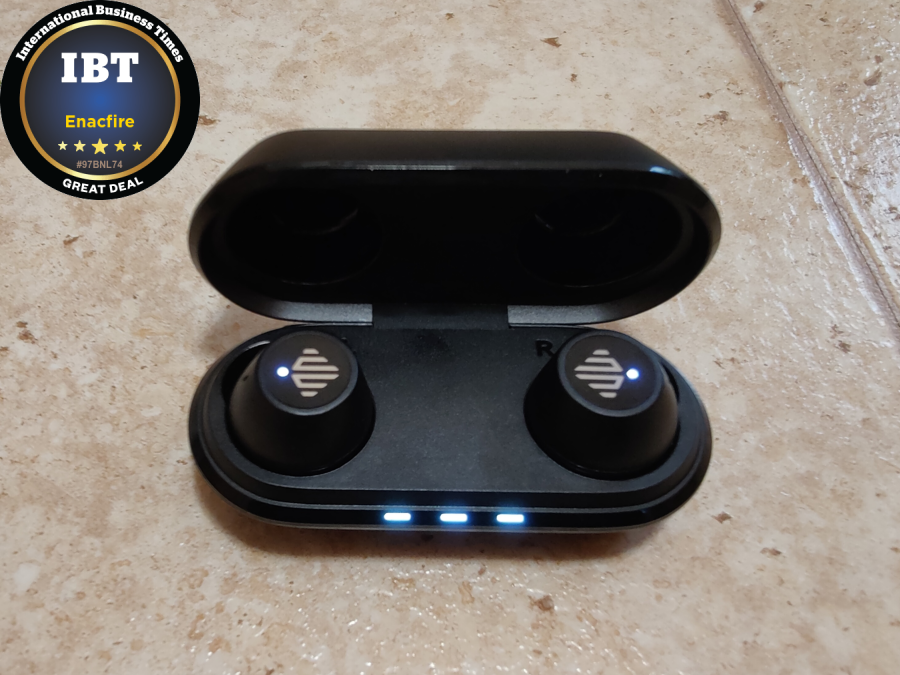 Audio devices come in all shapes, sizes and price points. Generally, the more expensive a product is, the higher the quality. However, every now and then something will stand out from its lower price point and surprise. The latest standouts are the Enacfire G10 wireless earbuds, which are very decent for their price.
Low, Low Price
Since I have been teasing the low price point, let's just get it out of the way first. The Enacfire G10 earbuds are only $30. While that would be a deal right there, Amazon has a $10 off coupon right now, making the G10s only $20. That's an outright steal for these earbuds. Even if you already have a good pair of wireless earbuds, $20 for a pair of the G10s makes sense as a decent backup pair.
Sound Quality
Now, before we go any further, I feel like I should clarify a little bit. I mentioned that the Enacfire G10 earbuds are great for their price, and that's true. However, that doesn't necessarily mean they are the best earbuds out there. The G10s pale in comparison to many high-end earbud options that cost three to four times the price, but they can still hang with the earbuds that are around double the price.
Perhaps the most impressive aspect of the Enacfire G10 earbuds is its low latency playback. Bluetooth is inherently slow, as anyone who has used a pair of Bluetooth earbuds, headphones or speakers to listen to videos can attest. Using a standard Bluetooth device will result in noticeable lag during playback. However, the G10 earbuds use a low latency mode that reduces this lag to the point where it is practically non-existent. This is awesome for watching videos or playing mobile games, where properly-timed audio cues can greatly assist players.
The downside of low latency playback is signal strength. A Bluetooth signal isn't terribly strong to begin with, but making it low latency drops that signal even more. I was experiencing signal drops with the G10 earbuds just from walking out of the room my phone was in. You'll need your phone in your pocket or to be very close to your computer to be able to listen without signal interruptions.
In terms of actual audio quality, the Enacfire G10s are fine, but nothing too groundbreaking. The volume range is nice, as the earbuds can pump out some seriously loud sounds if set to max. However, even at its loudest, the G10s just don't have any oomph to their bass response. Sure, you can hear the bass in the audio mix, but you just don't have any punchiness to music.
That said, audio in general with the G10 earbuds is pretty flat across the board. Those who have earbuds and a decent pair of headphones can test out what I mean for themselves. Listening with headphones is like actually being at a location, with sounds coming across much more naturally. Using earbuds, especially inexpensive pairs, is more like looking at a picture of the same location. You still can appreciate beauty from a picture, but it just doesn't have that same fully realized feel as actually being there.
I'm not too surprised by this lack of depth with the Enacfire G10s. After all, these are very inexpensive earbuds. But even with the lack of depth, the G10s are still enjoyable to listen to. The audio mix of lows, mids and highs is pretty decent, and everything from podcasts to heavy metal music comes across nice and clear.
Battery Life For Days
One very appreciated aspect about the Enacfire G10 wireless earbuds is that the battery life is very impressive. I can listen to about six hours of videos and music with the G10s before they need to be charged, and the case can hold up to 30 additional hours of power. At a total of 36 hours of playback before needing to be plugged in again, the G10s have better battery life than most other wireless earbuds regardless of price point.
My one complaint when it comes to battery life is that the Enacfire G10s aren't exactly honest with their charge levels. The "low battery" warning starts when the G10s reach around 30 percent battery life remaining, but then the earbuds die shortly thereafter, despite my computer or phone saying they still have 30 percent charge remaining. It's certainly annoying, but once I learned that 30 percent basically means 0 percent, it was manageable.
Nice Fit
My personal biggest issue with wireless earbuds is that they often don't stay in my ears. This is true across a wide variety of earbud shapes and styles, so I guess I just have funky-shaped ears. That said, the Enacfire G10 earbuds do a much better job of staying in my ears than many other earbuds I've used in the past.
The Enacfire G10 earbuds use a circular shape instead of the more traditional "bud on a stick" style you see with Airpods and others. This helps them nestle into the upper part of my ear instead of hanging down below my ear. The G10s still do slip out every now and then, but they stay in longer and are more comfortable than many other earbud offerings.
Odds And Ends
The Enacfire G10 wireless earbuds have microphones built into them, allowing users to make phone calls. The microphones on the earbuds aren't the best, and the person I talked to while using the G10s said that I sounded like I was "in a hole." The person I talked to said they could still hear me, but it was kind of quiet and the microphones didn't pick up what I was saying all the time, making me have to repeat myself somewhat frequently.
The G10 earbuds have tap controls, a fairly standard feature for wireless earbuds these days. The tap controls allow for playing and pausing audio and video, adjusting volume, skipping tracks and accessing a device's voice assistant like Siri or Google Home. The tap controls are all fairly basic, but they generally work well. It's nice that they aren't too sensitive so that I rarely accidentally pause whatever I'm listening to when adjusting the earbuds in my ears.
In a somewhat weird move, the Enacfire G10 case isn't exactly the easiest to open. There's a little resistance to get the case to fully open, which requires the lid to lightly snap into place. It's annoying to have to put extra effort into opening the G10 case when compared to how easy it is to open and close just about every other wireless earbud case.
Final Thoughts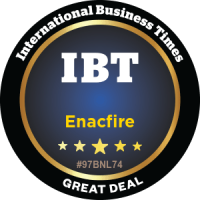 Are the Enacfire G10 wireless earbuds the best wireless earbuds available? Not even close. However, for $30 (or $20 with the Amazon coupon), the G10s really outshine other earbuds that can cost much more. The strong low latency and battery life of the G10s make them stand out, and their generally fine audio quality and unique fit help solidify their superiority over other brands. If you're on a tight budget, or are looking for a decent backup pair, the Enacfire G10s are a solid wireless earbud option.
International Business Times offers links to items to help our readers find interesting products. When you buy through links on our site, we may earn an affiliate commission. Here are our
T&C
. For licensing please
click here
.