Enfield Poltergeist Wants The Warrens Dead In New 'The Conjuring 2' Footage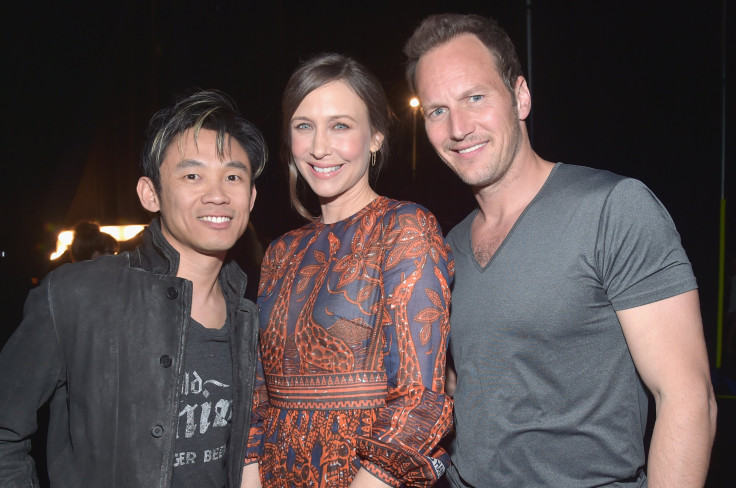 The Warrens are in danger.
In "The Conjuring 2," the sequel to 2013's "The Conjuring," Ed (Patrick Wilson) and Lorraine Warren (Vera Farmiga) travel to London to help a family battle the paranormal. They quickly learn they're also being targeted by the otherworldly being plaguing the family they're seeking to help.
"They themselves have come under attack," Farmiga said of the onscreen couple she helps portray during an appearance at Warner Bros. Pictures CinemaCon presentation in Las Vegas on April 12. While the James Wan film was the work of movie magic, the actress said creating the horror film was terrifying. "It was compelling and even a little frightening for us," she said.
Like the first film, "The Conjuring 2" will follow a case inspired by the Warren's experiences. In the late 1970s the paranormal investigators traveled across the pond to aid the Hodgson family, a single mother of four children whose daughter was believed to be tortured by unseen forces. Their assistance with the case caused controversy and resulted in great public intrigue, some dubbing it "England's Amityville" and the work of an Enfield, England, poltergeist.
"The Warrens are such incredible characters," Wan dished at CinemaCon, adding he's thrilled to have been able to explore one of their most "intriguing" cases.
New footage from the forthcoming thriller showed Farmiga's Lorraine warning the British family they're in danger. "This is not just a haunting," she says. "There's a demonic presence in the house." The character later warns her husband if they keep using their skills, they could die. But it's not just the couple the supernatural entity is after.
A creature is soon after shown getting dangerously close to the Warren's daughter Judy (Sterling Jerins), who was also visited by the paranormal in the original. A nun-like demon is later shown attempting to choke Lorraine.
Catch a similar version of "The Conjuring 2" trailer shown at CinemaCon below. The film premieres in theaters on June 10.
© Copyright IBTimes 2023. All rights reserved.