England World Cup 2014 Betting Odds: Chances England Wins The Championship After Loss To Uruguay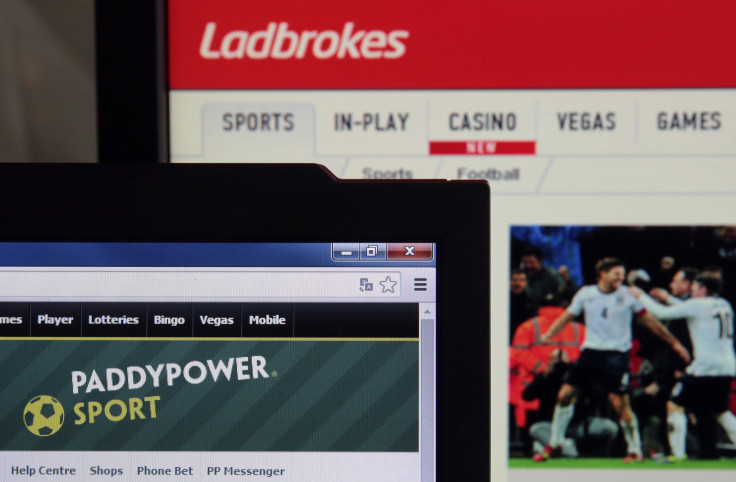 England has seen its betting odds plummet, following a 2-1 loss to Uruguay in the 2014 World Cup.
The defeat is England's second of the tournament. They lost by the same score to Italy in their opener.
While England was never considered one of the favorites to win the World Cup, the team was expected to be competitive and advance beyond group play. After their first two matches, England is considered a major longshot to win the tournament.
According to Sportsbook.ag, England's odds to win it all are listed at +7000, ranking them 12th out of 29 teams. Before the match, their odds were set at +3000.
Even after two losses, England has not been officially eliminated from contention. They trail Costa Rica, Italy and Uruguay, who all have three points in the Group D standings. Italy and Costa Rica are scheduled to face off on Friday. A victory for Italy would keep England's hopes alive, but any other outcome would eliminate England from the field.
Failing to get out of Group D would be a disappointment for England, but they would not rank atop the list of 2014 World Cup disappointments. Spain's chances of repeating as champions were ended on Wednesday, following their loss to Chile. They entered the tournament with the fourth-best odds to win it all.
Brazil, Argentina and Germany remain the favorites to win the World Cup. Spain, Australia, and Cameroon all have one game left on the World Cup schedule, but cannot advance to the Round of 16.
Below is a complete list of the updated betting odds.
Brazil +300
Argentina +350
Germany +400
Netherlands +1000
Italy +1500
France +1500
Belgium +1800
Chile +2500
Colombia +3000
Portugal +4500
Uruguay +5000
England +7000
USA +8000
Switzerland +9000
Ivory Coast +10000
Mexico +12500
Croatia +13000
Bosnia and Herzegovina +15000
Russia +15000
Japan +25000
Ghana +25000
Nigeria +30000
Ecuador +35000
Korea Republic +50000
Greece +60000
Costa Rica +70000
Iran +150000
Honduras +200000
Algeria +200000
© Copyright IBTimes 2023. All rights reserved.