World Cup 2014: England Twitter Reaction To 2-1 Loss To Uruguay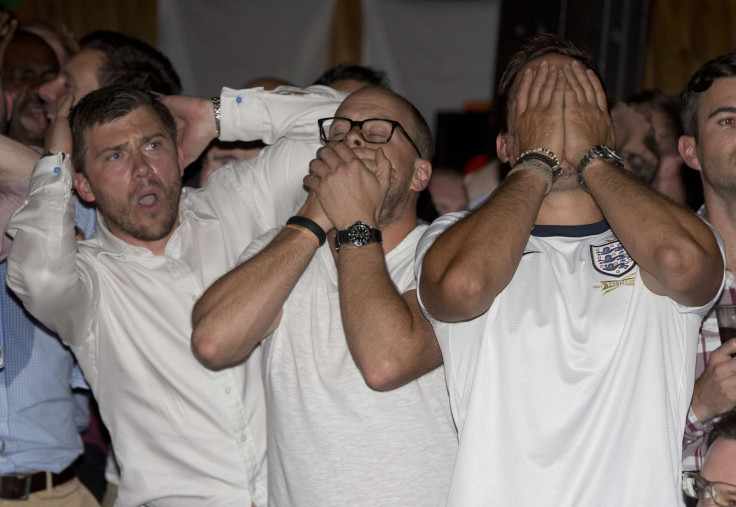 After making the Round of 16 and quarterfinals twice in the last four World Cups, England faces its earliest elimination from the tournament in more than 30 years.
The match had all the trimmings ripe for ridicule from England's supporters, especially with Uruguayan striker and Liverpool lightning rod Luis Suarez lining up for the opposition.
Suarez netted both of Uruguay's goals with a perfectly timed header to the top-right corner of the net past Joe Hart following Edinson Cavani's lob over five English defenders in the 39th minute. Suarez added a breakaway strike that zoomed past Hart in the 84 th minute.
But Wayne Rooney, who's drawn much ire from England's supporters for his past performances in the World Cup, nearly saved the day in the 75th minute for his first career goal in the world's biggest tournament.
With two losses, England's fate might already be decided. It will have to wait and watch the result of Italy and Costa Rica's match Friday.
The desperation from England's side was palpable and draining, with Three Lions generating opportunity after opportunity only to come up short until Rooney deflected in defender Glen Johnson's assist.
Prior to Rooney's goal, Twitter users exploded with vitriol towards the 28-year-old Manchester United star, as well as manager Roy Hodgson's strategy. Even God chimed in.
After the first half, England's supporters (including talk show host Piers Morgan) were hopeful but many questioned van Gaal's roster choices, and even called for Suarez to get injured.
No one was safe from ridicule, with pun after pun comparing England's attack to Spain's dreadful elimination, and Rooney's overall legacy in a Three Lions kit.
Morgan also took a shot at the United States, where his CNN show was recently cancelled.
After Suarez's second goal, Hart took some heat from supporters as well, who suggested he was playing a completely different game altogether.
Hart even tried to redeem himself by shooting up field for a last ditch effort to score, rather than taking a goal kick to end the match sooner, which was met with mixed reactions.
© Copyright IBTimes 2023. All rights reserved.