Eocycle: The Global Distributed Wind-powerhouse Fueling The Shift Towards Energy Independence
* This is a contributed article and this content does not necessarily represent the views of IBTimes.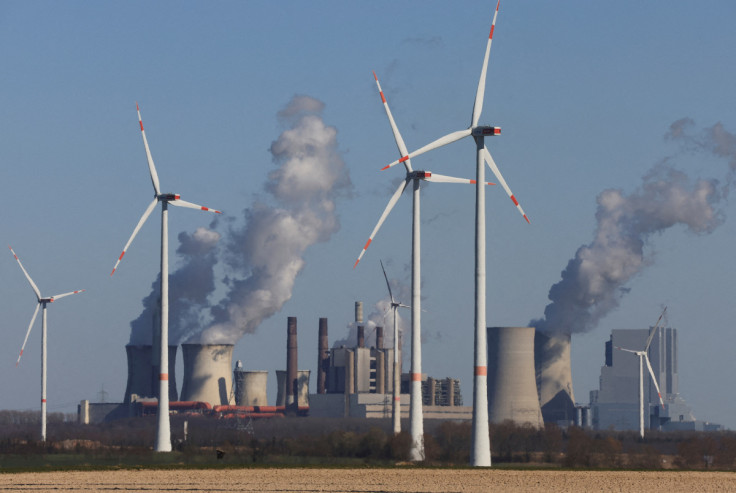 Since the outbreak of war in Ukraine, and the subsequent shutting off of Russian gas to much of Europe and price increase in the US, the issue of energy independence has been thrust into the glaring spotlight. A Biden Administration that had so far been highly climate-conscious was forced to consider reopening drilling sites in order to obtain fossil fuels on home soil.
As a result, it was feared that the global move towards carbon neutrality would have a spanner thrown violently into the works, and that fossil fuels would subsequently begin seeping back out across the Western world. Numerous panic-driven policies, such as proposals to facilitate the introduction of a number of Liquified Natural Gas projects, threatened to derail the climate change progress that had been made.
However, opting for these short-term policies that would derail climate change targets was not the only possible pathway. Instead of developing alternatives to Russian gas by increasing fossil fuel usage, some saw this as the perfect opportunity to produce an all-encompassing solution that kills both birds with a singular, wind-powered stone.
This is the approach that has been taken by Canada-based Eocycle, which is offering a turnkey renewable energy solution that revolves around distributed (''behind-the-meter'') wind-power. Founded in 2001, the firm proposes to combine self-generated wind-energy with solar and storage that more accurately match individual consumption profiles.
This provides a means to energy independence and carbon-neutrality, while being cost-effective. "The cost of our solution undercuts the price of just about any grid in Europe, the UK and the US, and produces zero greenhouse gas emissions. We're excited to have created a key that manages to open the doors of energy independence, decarbonization and a reduction in energy costs," underlines Richard Legault, President & CEO of Eocycle.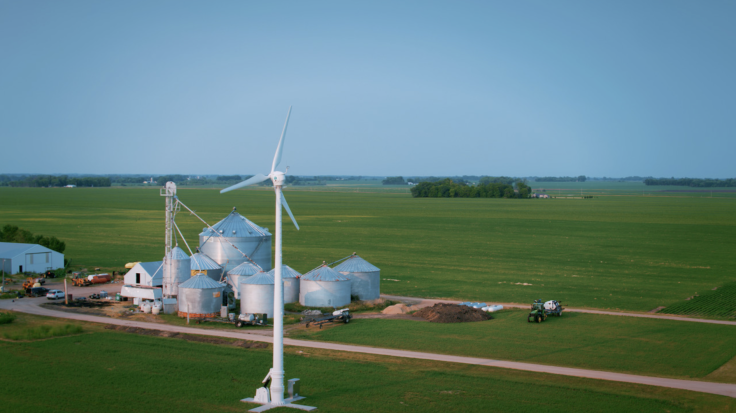 Eocycle facilitates distributed wind generation, with turbines spread across a variety of market segments from agriculture to C&I. This form of power generation begins with the production of renewable energy through the turbine for self-consumption. Any excess energy can be stored or sold back to the grid for profit.
This provides a pathway towards autonomous energy generation, while still maintaining a connection to the main grid. This ensures that, if the renewable energy systems aren't producing enough energy to meet your demands, the Eocycle system is still able to access and draw electricity from the grid.
The US' renewable energy sector continues to accelerate forwards with the wind in its sails, and the costs of wind, solar and battery power have all been decreasing steadily since 2010. A recent report highlighted the fact that nearly two-thirds of renewable power introduced in 2021 had lower costs than the cheapest coal-fired alternatives across G20 countries. It was also shown that opting for renewables instead of fossil fuels could bring considerable savings of $156 billion to emerging economies.
Transitioning to wind energy in the US alone has been shown to have the possibility of avoiding 329 million metric tons of CO2 emissions each year. A recent US DoE study stated that distributed wind energy potential equates to more than half of the nation's current annual electricity consumption. Under the Inflation Reduction Act of 2022, Eocycle's solution is eligible to a generous 30% investment tax credit.
Eocycle has positioned itself at the forefront of this exciting evolution, and through the firm's emphasis on providing energy solutions to the agricultural sector, it is helping to reduce the considerable emissions produced by global food chains. These constitute over a third of the world's total emissions. A recent study on agriculture and climate change published by McKinsey & Company shows that adopting zero-emissions on farm machinery and equipment as proposed by Eocycle, is the most cost effective and impactful emission abatement measure.
Through partnerships with organizations such as the Dairy Farmers of America in the US and Engie in Europe, Eocycle is working to reduce emissions, while at the same time decreasing the costs faced by farmers and SMEs in an increasingly competitive market.
"Since we set out on this journey with Eocycle, we've been keen to provide a clean energy solution that does not require any financial or logistical sacrifices being made by farmers, business-owners or average consumers while providing greenhouse gas reduction solutions to help corporates reach their carbon reduction objectives. Through our unique behind-the-meter distributed renewable energy solutions, we are boosting accessibility to carbon-neutrality, energy independence and reduced costs. Furthermore, we've integrated the latest technology into our certified distributed wind ''bumper-to-bumper'' solutions, incorporating the best-in-class efficiency and the lowest sound impact possible "concludes Legault.
© Copyright IBTimes 2023. All rights reserved.