Epileptics Warned Against 'Twilight: Breaking Dawn'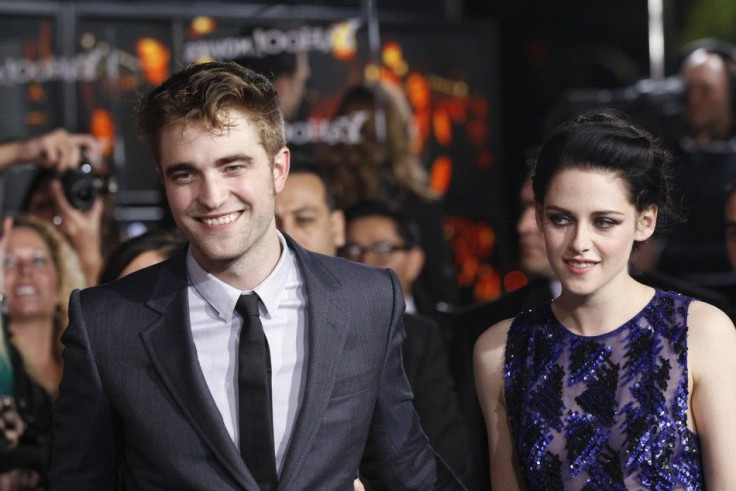 Epileptics are officially being warned off The Twilight Saga: Breaking Dawn - Part 1 after multiple people have reported having epileptic seizures triggered by Bella Swan's intense birthing scene, where she delivers her half-vampire baby amidst flashing red, black, and white images.
People with photosensitive epilepsy -- some who may not be aware of the condition -- are at risk of experiencing convulsions.
A scene in the latest Twilight movie, 'Breaking Dawn: Part One,' has reportedly caused seizures in at least two audience members, the statement on the Epilepsy Foundation's Web site reads. The scene contains flashing lights, which can sometimes trigger seizures in people with photosensitive epilepsy.
If you have photosensitive seizures, please take this information into consideration when deciding whether to see this movie. Around 3 percent of the nearly 3 million Americans with epilepsy have photosensitive epilepsy, the statement continues.
It's like a light switch going off, because it hits your brain all at once, Dr. Michael G. Chez, the medical director of pediatric neurology and epilepsy for Sutter Medical Center in Sacramento, Calif., told CBS Sacramento after reports of audience convulsions first surfaced on the opening weekend of Breaking Dawn - Part 1.
According to Dr. Chez , many people with photosensitive epilepsy can go through their entire lives without knowing they have the condition, as a seizure will only happen under specific conditions.
Brandon Gephart is one of these people. Gephart accompanied his girlfriend, Kelly Bauman, to an opening weekend showing of Breaking Dawn and ended up in the hospital after the birth scene found him convulsing, snorting, trying to breathe on the floor of the theater.
He scared me big time, Bauman told CBS Sacramento.
A Salt Lake City, Utah, man experienced a reaction like Gephart's to the birth scene. The man spoke to ABC4 but did not want to be identified for fear he could lose his job.
I think I blacked out, he told ABC4. According to [my wife] I was shaking and mumbling different noises.
I was kneeling in front of him and slapping his face, his wife added.
A 1997 episode of Pokeman reportedly triggered seizures in hundred of children in Japan, and was subsequently pulled from rotation and never aired overseas. The incident prompted an investigation and a revision of broadcasting guidelines that eliminated the type of flashing light scenes believed to cause convulsions among viewers.
© Copyright IBTimes 2023. All rights reserved.