Eric Schmidt's Love Life Has Seen Many Women: Here Are Some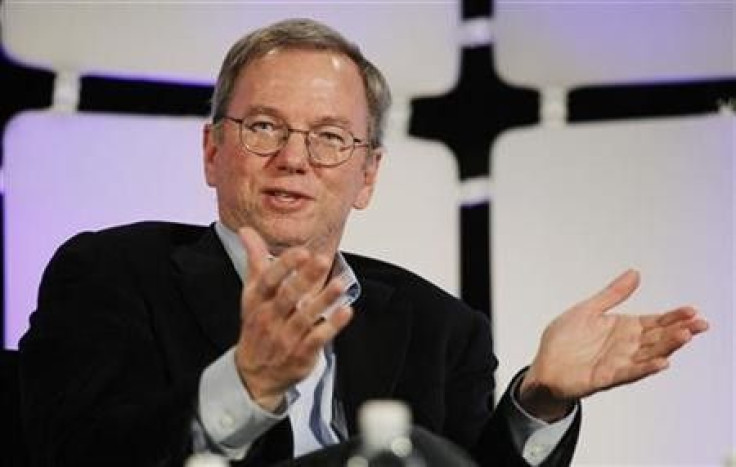 Eric Schmidt's sudden departure as executive chairman of Google's parent company, Alphabet, had media outlets sniffing for a Harvey Weinstein-like sexual shenanigans behind the ouster, given the tech tycoon's documented womanizing ways.
The outlets zeroed in on the various women Schmidt was romantically associated with in the past, but according to a source close to him, it came to nought.
"They haven't found s---. Because there is no sexual harassment. There has never been any issue. They have had nothing. People have looked into it and people have not found anything," the source said, New York Post reported.
Schmidt is married to Wendy Schmidt, whom he met in Berkley University in the late 1970s. The couple apparently has an open marriage, and Daily Mail described Schmidt's private life "as colourful and complex as the ever-changing 'Google doodle' which pops up each time the search engine is launched."
Schmidt had the most prominent and long lasting affair with TV presenter Kate Bohner, which lasted from 2007 to 2010.
"As far as Kate was concerned it was true love," her close friend Jason Parsley, a journalist, told the Mail on Sunday. "She adored Eric. This wasn't some short-term fling. This was a serious love affair that went on for three years."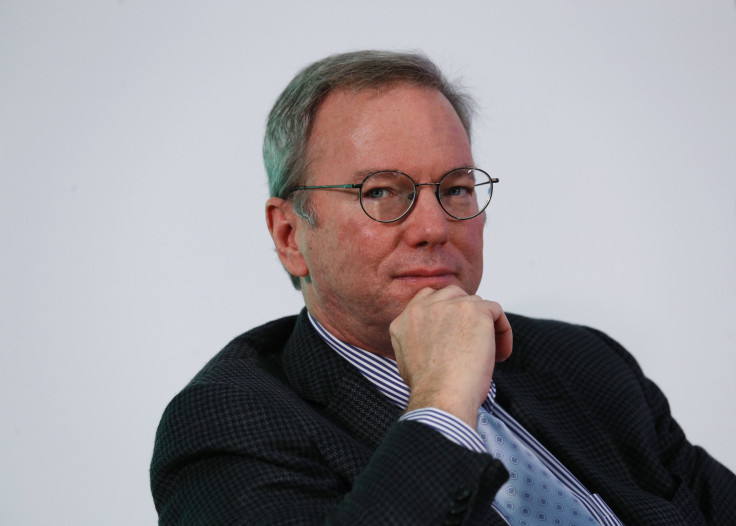 Schmidt's affair with PR executive Macy Simon had the most bearing on his professional standing, when it was revealed she got briefly hired by Google's android team while the couple were still dating in 2007. According to a Gawker report, the move greatly irked Google employees. Though the couple split soon, according to Gawker, they rekindled their affair in 2009.
Next, Schmidt was linked to Lisa Shields, a 47-year-old divorced single mother who worked as a producer for America's top-rated breakfast show Good Morning America.
"She has been telling friends they are dating and they have been going out openly in New York and the Hamptons as a couple," a source told the New York Post in 2011.
The tech executive was next spotted with New York-based concert pianist Cho-San Nguyen, who reports said kindled a new interest in the arts in Schmidt.
A source told New York Post: "Eric has been seeing Cho-San for quite a few months now, and they have become quite close. They have been spotted on a number of occasions out in SoHo, near her apartment, and dining at Cipriani."
Schmidt was also linked to Danya Perry, chief of litigation and deputy general counsel to billionaire Ronald Perelman.
The latest woman to be associated with Schmidt is socialite Ulla Parker, ex-wife of Wall Street veteran Kevin Parker (who now runs Sustainable Insight Capital Management), the New York Post reported.
They were reported to be spending time together after being introduced by mutual friends. While some sources describe their relationship as romantic, a friend insisted, "They are just good friends."
Given the string of affairs, it is no wonder the tech executive spent close to $15 million in 2013 on a sprawling Manhattan penthouse in the trendy Flatiron District, which was described by many reports as a "love pad."
© Copyright IBTimes 2023. All rights reserved.