Etan Patz Murder Suspect Identified As Pedro Hernandez, Reveals Gruesome Details To Police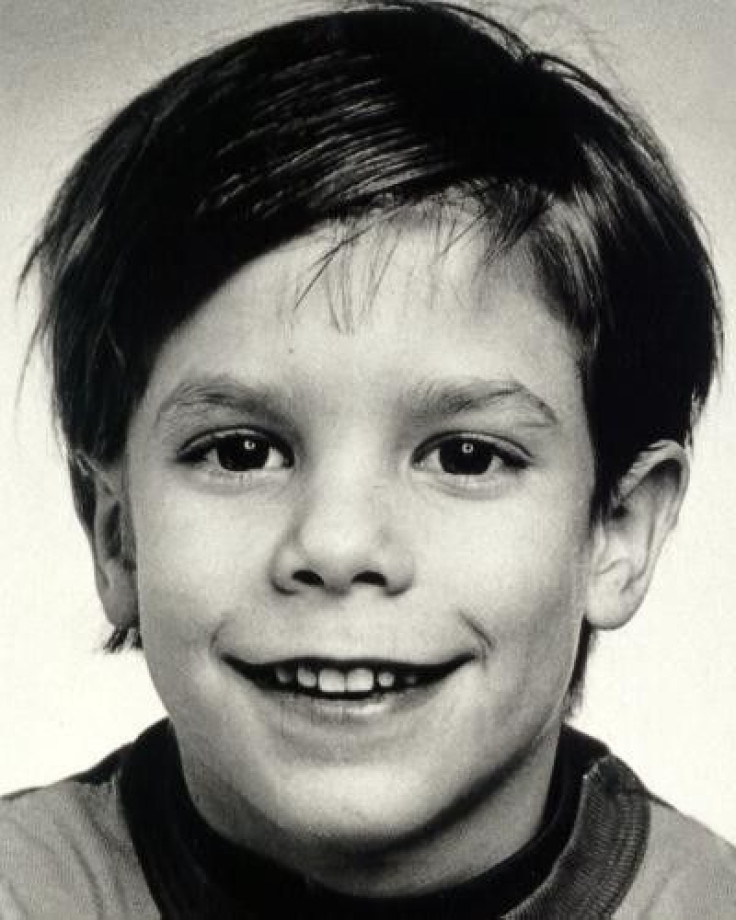 Police have arrested a man identified as Pedro Hernandez in connection with the 1979 disappearance and murder of Etan Patz.
In a statement, NYPD Commissioner Ray Kelly said that the man made incriminating remarks to detectives, implicating himself in the murder. Patz disappeared from his Manhattan neighborhood as he was walking to school 33-years ago, reported the New York Post.
Hernandez was arrested on Wednesday near Camden, N.J. and was transferred to New York City District Attorney Cyrus Vance's office for questions regarding his involvement in the disappearance of Patz.
I did it, said Hernandez, reported DNAInfo.com.
Hernandez informed investigators that he lured the boy with candy. He then strangled the 6-year-old, collected his remains and wrapped them in a plastic bag, reported the New York Post. Hernandez lived just a few blocks away from Patz and worked at a local neighborhood bodega.
Hernandez, who is now 67, moved to New Jersey after the murder. He admitted to family that he killed a child, but never mentioned a name. He also reportedly told a spiritual advisor in the 80s, but remained silent on the matter for about 30 years.
He reportedly told officials that he discarded the remains into a garbage can after the murder and there is no chance of recovering Patz's body or any remains.
There is no body, said a source close to the investigation, reported DNAInfo.com. You're not going to find it,
Hernandez is not new to the investigation. For years, investigators had considered him a person of interest.
As a father, I can't imagine what they've gone through, Mayor Michael Bloomberg said. I certainly hope that we are one step closer to bringing them some measure of relief.
Last month, as the FBI and NYPD searched through a basement in SoHo where they believed Patz's body could be, a relative of Herndez who knew about the murder called police.
After an initial search, police discovered a possible blood stain in the basement. However, after an analysis, they concluded it contained no trace of bodily fluids. The search for human remains in the basement turned up empty. Strands of hair were also discovered, but they do not appear to match those of Patz, reported the New York Post.
On May 25, 1979, Patz left his building on Prince St. and was never seen again. For over 30 years, investigators have come up short in finding out what happened to the 6-year-old. Patz lived only 100 yards from the basement on Prince St. and would have passed by it often as he walked to the bus stop, where was he headed the day he disappeared, reported CNN.
However, he also lived close to the bodega where Hernandez was employed.
In 1979, a handyman, Othniel Miller, who is now 75-years-old, used the basement. However, he always maintained his innocence in the case.
Mr. Miller decries these efforts to sully his good reputation and destroy his family,'' said Michael Farkas, Miller's lawyer. He has absolutely no responsibility for the terrible tragedy that befell young Etan Patz, and he grieves for Etan's fate, as all New Yorkers have for decades.
According to the New York Times, Hernandez gave an emotional conversion regarding the murder. However, it is not clear if the police was able to corroborate any physical evidence with Hernandez's testimony.
Etan's parents, Stan and Julie Patz still live in the same apartment where their son lived. They also maintained their same phone number in case their son ever reached out to them.
In 2001, Etan was declared legally dead so they can sue the man they believed was responsible for their son's death, Jose Ramos. In 2004, a civil judge declared him responsible for Etan's death. Ramos is currently in prison in Pennsylvania for molesting two children and has denied having any involvement in the disappearance of the boy, reported the AP.
© Copyright IBTimes 2023. All rights reserved.