'Euphoria' Season 1 Finale: These Questions Need To Be Answered In Season 2
Sunday night's "Euphoria" finale on HBO certainly left a lot of unanswered questions for the upcoming second season. What do fans need to know when the show returns?
Where did Jules go on the train? Will she return?
The last we see Jules (Hunter Schafer) in this episode, she boards a train and travels to an unknown location, leaving Rue (Zendaya) and her new life behind. As she is traveling to this mysterious place alone and with barely any belongings, where is she going to end up? Will she go back to Anna (Quintessa Swindell)? Somewhere new?
Will Nate and Maddy get back together or decide to end things?
At the winter formal in episode 8, we see the pair openly discuss the unhealthy nature of their relationship. In fact, Maddy (Alexa Demie) calls Nate (Jacob Elordi) abusive to his face, which seems to be a step in the right direction for her in terms of acknowledging how he has treated her. However, due to their actions at the dance, these could just be comments that don't mean anything moving forward.
Does Mouse shoot Fez?
The last time we see Fez (Angus Cloud) this season, Mouse (Meeko) is seemingly contemplating how to react to the blood-stained money that Fez gave him. The prolonged look that Mouse gives him afterwards leaves viewers with the feeling that he is unsure how to deal with him going forward. As Fez is left in such a precarious position, how will it all play out?
Do Cassie and McKay stay together after her abortion?
Judging from the tumultuous discussion the pair previously had surrounding how to handle her abortion, it seems as though the two of them will have a lot to work through if they are going to make an attempt at staying together in the future, especially since McKay (Algee Smith) was not present when she went for the procedure.
Will Nate's abuse at the hands of his father escalate?
In the season finale, we saw Nate's dad (Eric Dane) become physically violent with his son. This may be a one-time thing due to an abundance of anger at a particular point or it could potentially become a more common occurrence next season if emotions become more extreme.
Can Kat and Ethan last in a real relationship?
Up to now, Kat (Barbie Ferreira) and Ethan (Austin Abrams) only existed outside of a real partnership. They barely communicated about what was going on between them and never really had to work together the way you do when you're in a relationship. Can they function outside of the idealistic way they have up to this point?
What will Maddy do with the CD and the information she learned from watching it?
At Nate's house, Maddy noticed a CD that he had stuck in between the pages of a book on his dresser. Since she already had some questions about what was privately going on with him, she took it home and watched it. Will she use what she saw to benefit her or Nate in some way? Will she keep it to herself?
Does Rue die?
The unexpected ending of the season finale left viewers wondering if the last scene in the episode was supposed to signify her death. Was it just a flashback? Was that a vision she had while she was high? Is that what she saw before she died? Fans will just have to speculate until the series returns.
All episodes of "Euphoria" are currently streaming on HBO.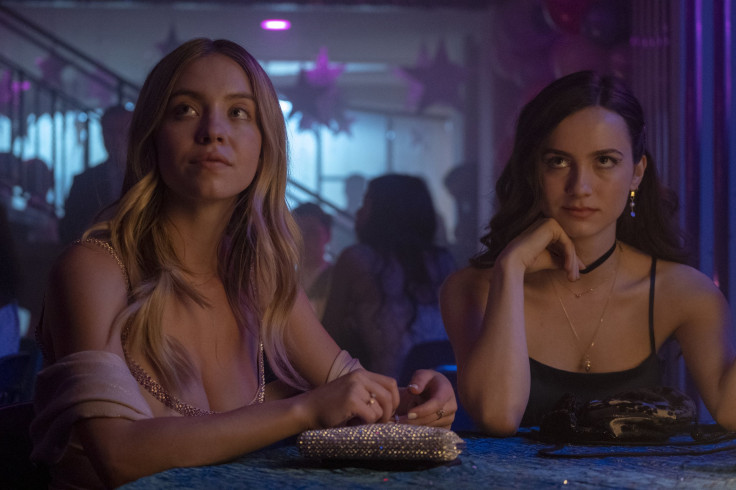 © Copyright IBTimes 2023. All rights reserved.