Evelyn Lozada Attacks Jackie Christie On Twitter After 'Basketball Wives' Reunion Episode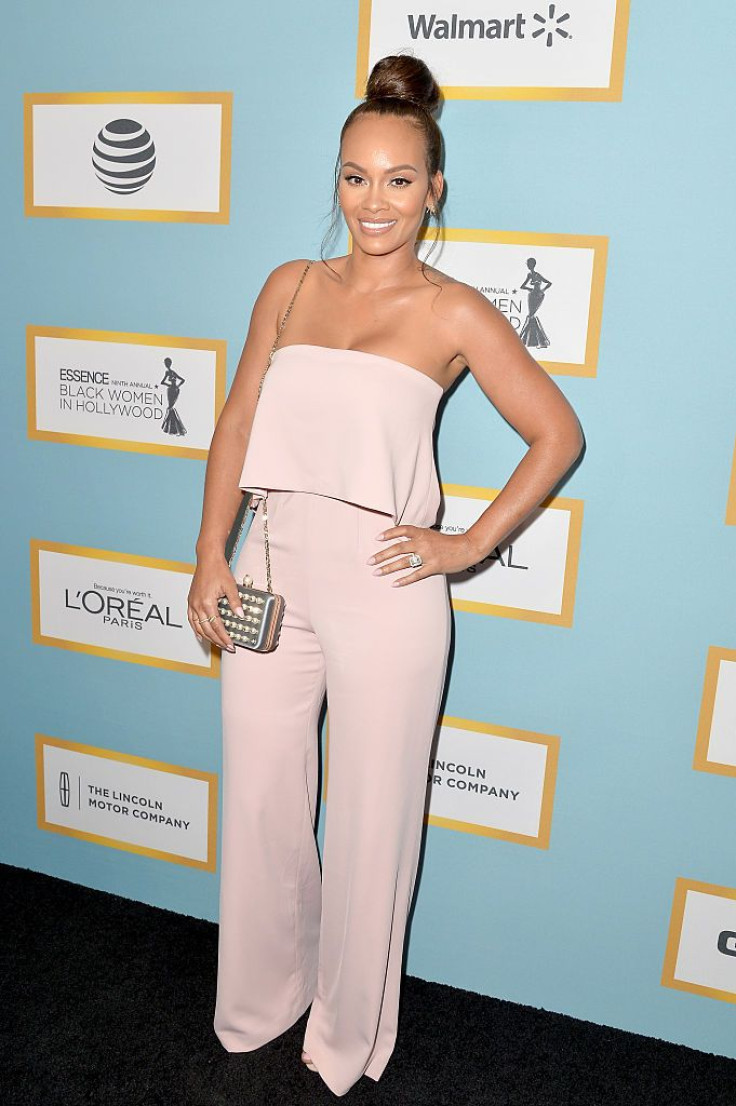 "Basketball Wives" Season 6 may be over but it looks like the drama between Evelyn Lozada and Jackie Christie is just heating up. Following the airing of the Vh1 series' reunion episode, Lozada took to Twitter to address Jackie's behavior and defend herself against her cast member's allegations during the special.
On Monday, Jackie accused Evelyn of donating money to her daughter Ta'Kari Lee in order to gain attention and return to "Basketball Wives" after her OWN reality show, "Livin Lozada" was canceled.
"Keeps bringing up my cancelled show, but I'm the only one with 2 spin-offs," Evelyn tweeted.
"I was going to come back to BBW REGARDLESS of me donating the money," she added.
During the episode, Evelyn cried as she explained why she donated money to Jackie's estranged daughter and revealed that in the past she has donated to charities overseas and even assisted a family in paying funeral expenses for a man that died after using cigarettes.
Ta'Kari's son was badly burned at a daycare and the young mother started a GoFundMe page in order to raise enough money to cover his $3,500 in medical expenses. Evelyn donated the full amount which started the war between herself and Jackie.
Cast member Tami Roman explained that Evelyn's donation looked slightly malicious because when she donated the full amount of money, Ta'Kari already reached her goal so the additional money was unnecessary.
During the reunion, Jackie boasted that she had an endless amount of monetary funds and Evelyn called out her comment on Twitter. "You have $35,000 worth of clothes on but couldn't help your injured grandson FOH," she wrote.
Due to the child severe injuries, Evelyn revealed that she would have donated to any child in that position. "I'm a grown woman & I don't need to call anyone to get approval to help an injured child," she tweeted.
Evelyn also addressed Jackie's verbal outbursts during the episode in which she yelled and talked over several cast members who attempted to voice their opinions. "She let no one speak to deflect from the TRUTH!" she wrote.
Although Jackie has not responded directly to Evelyn, she liked and retweeted several posts from fans supporting her and encouraging her to stay strong as the drama surrounding her daughter continues to transpire.
Jackie did not address her issues on social media but she did reveal that she plans on doing press which will most likely consist of her addressing the drama between herself and Evelyn. "Don't do much press but when I do Baby!!!! Do not lie on me~ or my Family," Jackie captioned a video of herself in front of a green screen.
Jackie is scheduled to appear on New York City radio station Power 105.1 on Tuesday. The reality star will sit down with The Breakfast Club in which the hosts are known to encourage celebrities to address their current issues with other.
Seeing as Evelyn and Jackie are not on the best of terms, it seems unlikely that Jackie's upcoming interviews will result in a friendship for the women.
© Copyright IBTimes 2023. All rights reserved.