Ex-Idol Kicked Out Of Group For Dating A Fan, Now They're Married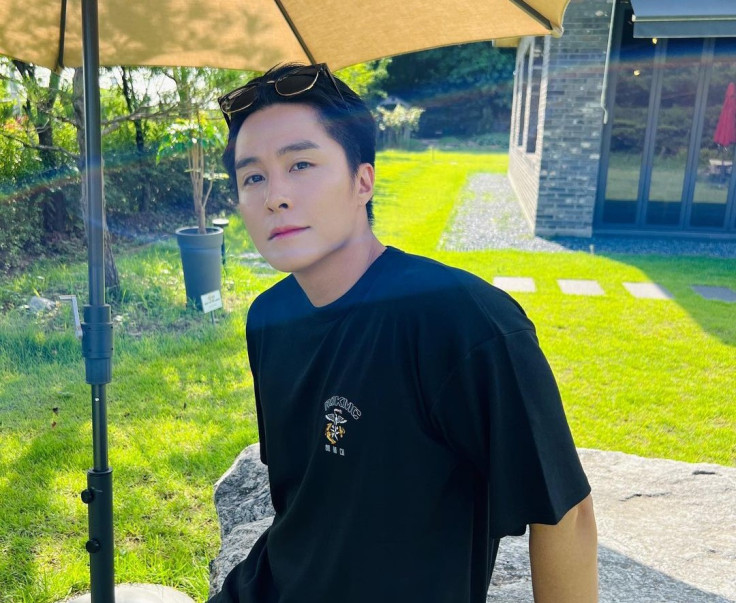 KEY POINTS
Kwon Kwang-jin appeared in a recent video on the Snooping channel
The former idol revealed that he got kicked out for dating a fan
Kwang-jin admitted that the said fan is now his wife
A former K-Pop idol revealed the truth behind why he was kicked out of his previous groups twice, saying it involved his dating history and an alleged sexual harassment case.
Kwon Kwang-jin — a musician who used to be a bassist for CNBLUE in 2009 and N.Flying from 2013 to 2018 — made a guest appearance on the Snooping channel via YouTube. There, he gave an update about his recent endeavors and got candid about why he got kicked out of his groups. He also addressed the controversies where he was accused of sexually harassing a fan.
"I was kicked out of N.Flying for dating a fan. At the time, it was not true that I was dating a fan or sexually harassing her, but there was an article saying that there was an exchange," the 31-year-old YouTuber told hosts Kim and Rekka Lee. "We were just dating at the time."
When asked how he met the fan involved, Kwang-jin revealed, "It was fate, she's my current wife," adding that her stunning visuals caught his attention, and he fell in love. He shared that he ran into his now-wife while she was taking pictures at a scheduled shoot and that he asked for her number.
As for the sexual harassment accusations, Kwang-jin revealed that his wife's former close friend wrote the article out of "jealousy" and that he just filed a complaint against her.
Kwang-jin made his debut under FNC Entertainment. But his career plummeted after several sexual harassment allegations and dating rumors were thrown against him; hence, he got kicked out of N.Flying.
Fortunately, in 2021, the musician finally found justice. He announced via his personal Instagram account that he was "completely free" from the false accusations of "sexual harassment." More details about the case were explained via a video uploaded on his YouTube channel.
The video, however, has since been deleted. But Allkpop was able to share the contents of the revelation, in which Kwang-jin explained that he took legal action against those who spread rumors about him. He also showed evidence, such as photos of letters from the accusers who admitted their wrongdoings and paid for the damages.
Following his departure from the K-Pop industry, Kwang-jin joined South Korea's Marine Corps in September 2019. He has also been uploading content on his YouTube channel, "No Matter What."
© Copyright IBTimes 2023. All rights reserved.