10 K-Pop Idols You Didn't Know Are Married And Have Kids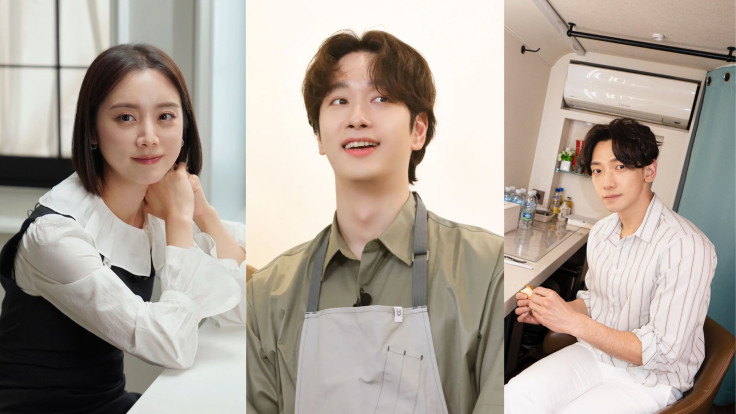 KEY POINTS
BigBang's Taeyang married Min Hyo-rin in a private ceremony in 2018
EXO's Chen is expected to hold a belated wedding ceremony in October
FTISLAND's Minhwan is a father of twin daughters and one son
Most K-Pop idols from older generations — notably the first and second — have already found love and entered a new chapter in their lives by starting their own families.
Unknown to many, several K-Pop idols have already settled down. Below is the list of 10 K-Pop idols you didn't know are married and already have kids.
1. BigBang's Taeyang
Taeyang — a member of one of the biggest K-Pop boy bands, BigBang — tied the knot with his longtime girlfriend and actress Min Hyo-rin in 2018 through an intimate wedding attended by close friends and family. Three years after their wedding, the two welcomed their first child, a boy.
2. EXO's Chen
EXO member Chen surprised the K-Pop community in 2020 after it was revealed that he would be marrying his non-celebrity girlfriend, who was also pregnant at the time. The couple, however, will only be holding an official wedding ceremony in October as they were unable to have one due to the wife's childbirth and Chen's military enlistment.
As of late, they are already parents to two daughters.
3. 2PM's Chansung
In 2021, Chansung announced his marriage via a handwritten letter to 2PM fans — known as Hottest. There, he revealed that he had already been in a relationship for a long time; hence, he and his now-wife decided to take their relationship to the next level. He also shared that they were expecting their first child at the time.
Following the news, the 33-year-old idol-turned-actor revealed that he had left JYP Entertainment after 15 years.
4. iKON's Bobby
iKON member Bobby made the headlines two years ago after he revealed to fans that he was getting married at 25 years old. Though the identity of his wife remained a mystery, he shared that his partner was pregnant at the time with their child and that he was taking responsibility.
5. Rain
Rain — real name Jung Ji-hoon — secretly tied the knot with actress Kim Tae-hee in January 2017. Dubbed the wealthiest Korean couple, both have lived a comfortable lifestyle and are among the most popular stars in South Korea. Interestingly, Rain once revealed that his wife rejected him four times before going on a date with him. As of late, the couple has two children.
6. TVXQ's Changmin
TVXQ member Shim Chang-min met the love of his life after going on a blind date. During an appearance on JTBC's "Bistro Shigor," the 35-year-old singer-songwriter revealed that he instantly knew that his wife was the "one" after their first meeting, per Allkpop. The pair hit it off and eventually married in 2022. They welcomed their son two years later.
7. Wonder Girls' Hyerim
Hyerim — a member of the now-disbanded girl group Wonder Girls — married her boyfriend of seven years, a taekwondo athlete named Shin Min-chul. The couple held a private wedding ceremony in the Gangnam District of Seoul, South Korea. Hyerim gave birth to a son in February 2022.
8. The Grace's Lina
Former CSJH The Grace member Lina began dating theater actor Jang Seung-jo — real name Jang Hyunduk — in 2014. The pair met during the musical "Temptation of Wolves." In November of the year, they decided to get married and now live a happy life with their two children.
9. Crayon Pop's Soyul and H.O.T.'s Moon Heejun
Soyul and Moon Heejun stunned the K-pop industry after announcing their marriage. The couple has a 13-year age gap. Soyul debuted as a member of Crayon Pop in 2012, becoming part of the second generation; Heejun, however, was among the K-Pop idols that debuted in the first generation.
The couple shares two children: a daughter named HeeYul — known as JamJam — who charmed the hearts of television viewers when she appeared on KBS2's "Return of Superman," and a son, who they welcomed in September 2022.
10. FTISLAND's Minhwan
FTISLAND member Choi Min-hwan and LABOUM member Kim Yul-hee publicly confirmed their relationship in 2017. But it was a year later when they announced they would be walking down the aisle. As of late, the couple shares three children: twin daughters named Ah Yoon and Ah Rin and a son named Jaeyul.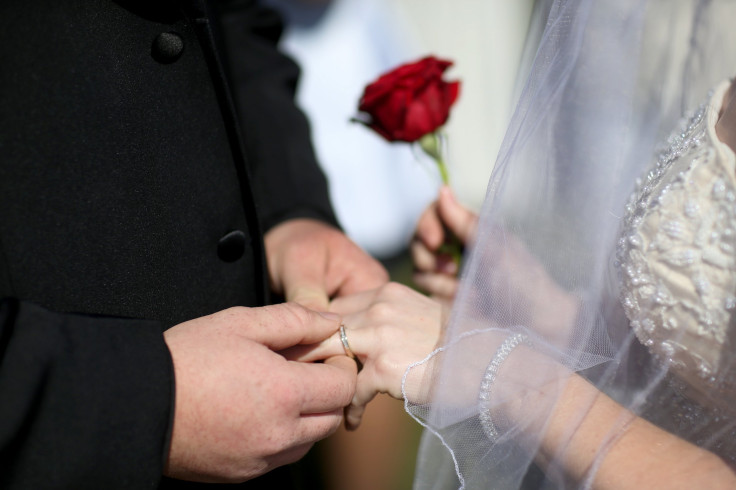 © Copyright IBTimes 2023. All rights reserved.