Ex-Porn Star Mia Khalifa Regrets Adult Film Stint: 'Videos Will Haunt Me Until I Die'
KEY POINTS
Mia Khalifa said the 11 porn videos she made will haunt her for the rest of her life
She discouraged her fans from entering the adult film industry
She received only $12,000 for her clips
Former porn star Mia Khalifa used to top most-watched video lists on popular adult film websites like PornHub, but right now, she wants to put her past behind her.
Recently, the sports commentator got busy replying to social media users and reflected on her time as a porn star. Khalifa, who left the adult film industry years ago, opened up about her regrets over her past decisions and urged her followers not to copy her actions, Hollywood Life reported.
Philip DeFranco, the host of his eponymous show on YouTube, has explained in a new video why Khalifa trended recently, and the clip was reposted by the former porn actress on Instagram. In the clip, DeFranco shared that Khalifa has been making waves after becoming the subject of a death hoax, seemingly throwing shade at Madison Beer for "setting unrealistic beauty standards" and speaking out on her time in the porn industry.
It apparently all started when a TikTok user posted a video with the text, "when you realize PornHub pays you 20k to be in a video w/o your face in it." The 27-year-old then commented on the post, discouraging the person from joining the adult entertainment industry.
"Girl don't do it," she replied. "Iss not worth it (sic)."
An Instagram user then took to the photo-sharing platform to say that decisions made many years ago still haunt a lot of women today and tagged Khalifa. "But, they weren't their decisions… Don't support another vulnerable woman getting exploited just because they need money for rent," the account added.
Khalifa reposted the Story and responded, "Those 11 videos will haunt me until I die, and I don't want another girl to go through that — because NO ONE should."
Over on Twitter, some of her old tweets resurfaced, one of which was when she revealed that she only got $12,000 for her short stint in the adult film industry despite raking in tons of views. One Twitter user said that Khalifa ought to get more than this amount, but the former most-viewed star on PornHub had no plans of taking anything from this business anymore.
"I'd rather have it removed than take a dime from that bag. I was offered millions to return for 1 video & felt violated all over again by the sheer audacity that they thought my body was contingent on the right price (years after I started speaking out against industry practices)," Khalifa replied.
In a tweet last year, Khalifa underlined how brief her porn stint was but it had spread like wildfire. She also said that what puzzles her is that she continued to be ranked, which fuels the common misconception that she still performs.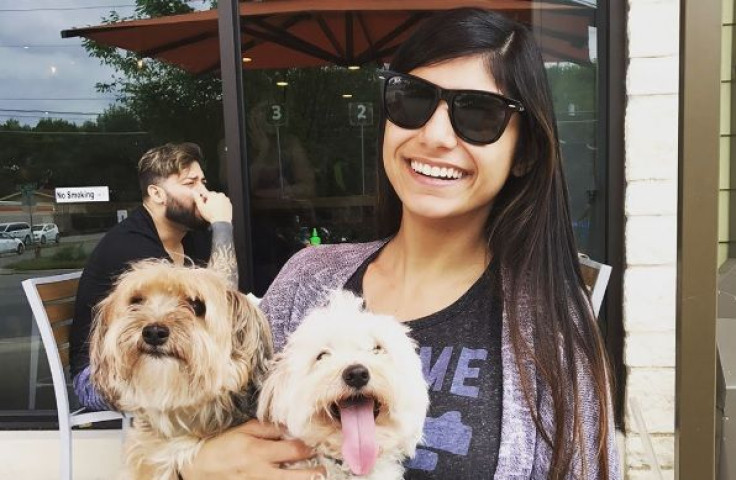 © Copyright IBTimes 2023. All rights reserved.