Ex-Porn Star Mia Khalifa's Fans Start Petition To Have Adult Videos Taken Down
KEY POINTS
Mia Khalifa wanted her videos to be taken down from porn websites
Khalifa's fans started a petition for the return of her domain names and removal of her videos
The former porn star is now on TikTok
Mia Khalifa's fans have started a campaign calling for the return of her domain names and the removal of her porn videos from the internet.
The former porn star has been open about her regrets regarding joining the adult entertainment industry. She said that her 11 porn videos will haunt her all her life.
Khalifa was once the most-viewed star on PornHub. However, in a tweet she posted August last year, Khalifa claimed that she only made around $12,000 in her three-month stint in the industry and didn't rack up millions contrary to what many believed.
One social media user commented on her post, saying that Khalifa deserved more because she was one of the most popular porn stars when she was still in the industry. However, Khalifa said she would rather have her videos taken down online than receive more money from them.
"I'd rather have it removed than take a dime from that bag. I was offered millions to return for 1 video & felt violated all over again by the sheer audacity that they thought my body was contingent on the right price (years after I started speaking out against industry practices)," she wrote on Twitter.
Showing their support for Khalifa, her followers have started a petition calling for the return of her domain names and the removal of her videos from the porn sites Pornhub and BangBros.
The petition noted that Khalifa, 27, was only part of the porn industry for three months. Her infamous hijab video earned her death threats from ISIS from 2014 up to the present. Also, Khalifa still goes to therapy due to the "trauma, emotional distress, and consequences of bullying."
"Big corporations are not giving Mia Khalifa a fair chance to demand her content in court due to financial advantage," the petition read.
"We are demanding her domain names be returned, her videos be removed and fairly discussed in court without putting Mia Khalifa into deep financial ruin. Mia has stated her regret for her decisions in the porn industry multiple times," it continued.
The petition for Khalifa has already gained almost 500,000 signatures.
Meanwhile, Khalifa has slowly moved on from her harrowing experience in the adult industry. In another tweet she wrote, "I feel safe now."
In addition, the ex-porn star is now a TikTok star. Khalifa admitted that she enjoyed the social media platform more than Instagram. In addition, TikTokers are friendly and she wants to engage with the people leaving comments on her videos.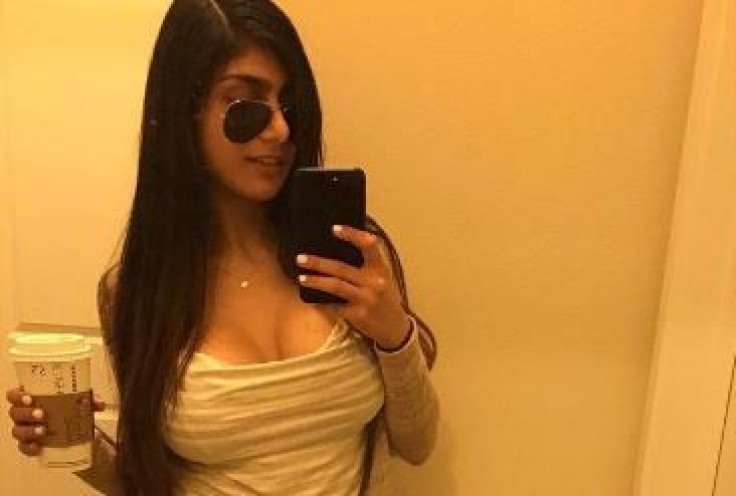 © Copyright IBTimes 2023. All rights reserved.