Exclusive: Shiba Ecosystem Launches 'SHIB X Meme War,' Declaring Shiba Inu's 'Supremacy Over X'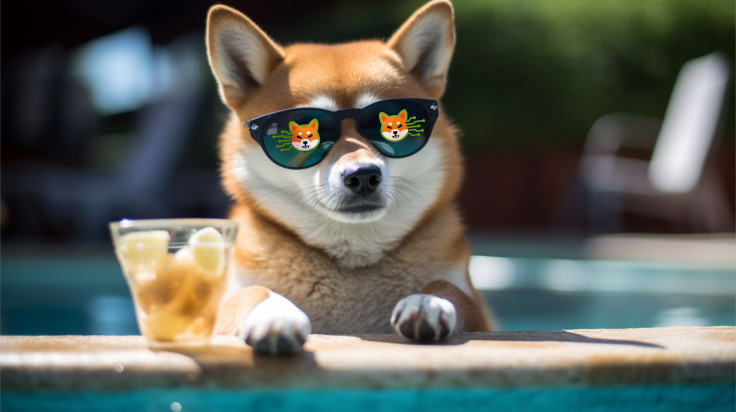 KEY POINTS
The new activity is a meme contest that will declare the supremacy of SHIB.io over X
The Shib ecosystem is the title sponsor of the Blockchain Futurist Conference set to take place in Toronto
Kusama recently revealed the plan to integrate Self-Sovereign Identity in all the apps on the Shiba Inu platform
Days ahead of the Blockchain Futurist Conference in the Canadian city of Toronto, Shytoshi Kusama, the pseudonymous lead developer of the Shiba Ecosystem, dropped another surprise for the Shib Army, and it is something that the community, especially the creative ones, would surely be excited about.
In a few hours, the Shiba Inu development team will launch a new activity that will excite the community, especially the creative members, Kusama told the International Business Times in an exclusive interview. The new activity is a meme contest that will declare "the supremacy of SHIB.io over X," formerly Twitter.
Shib.io is the official website of the Shiba ecosystem, which features "Shib branded projects, partnershibs (the Shiba Inu speak for partnerships), services, products and those who utilize and embody the Shib mission," Kusama said.
So, what is this contest about, and what can Shib Army get from it?
The contest is a straightforward one, which is a search for "the ultimate meme that declares http://Shib.io's supremacy over X." The team will choose the top 3 memes that will be shared on Kusama's X account, and the one with the most engagement will be declared the winner.
The winner gets $250 worth of BONE tokens, a hoodie courtesy of Shibacals, and other exciting treats from Shiba Inu's grab bag at the Blockchain Futurist Conference. For those interested in joining, all they have to do is create a unique Shib.io > X meme and share their creations on the designated channel.
"Shibio exceeds the realms of blockchain and tokens, reaching a magnitude that might even shake the very foundations of X," a Shiba Ecosystem and Shibarium Tech marketing specialist who uses the X handle @LucieSHIB, told IBT.
"In fact, we're on the verge of treading upon the paws of X' (s doge.) Ha ha the title Doge Killer remake," she jokingly added.
The Shib ecosystem is the title sponsor of the Blockchain Futurist Conference, Eth Toronto and Eth Women, which is set to take place on Aug. 15–16, 2023, in Toronto.
Last week, Kusama revealed the plan to integrate Self-Sovereign Identity (SSI) in all the apps on the Shiba Inu platform, especially on Shibarium. The team will use the Shib SSI tech to make sure that the Shib Army has more control over their digital identities and to boost the security of the network further.
The latest meme contest is just a part of the many special activities and initiatives the Shiba Ecosystem has in store for the Shib Army as it endeavors to move away from its meme coin image and level up its decentralization in its path to complete Ryoshi's vision.
© Copyright IBTimes 2023. All rights reserved.