Exclusive: Twitter's Stone says no IPO or funding talks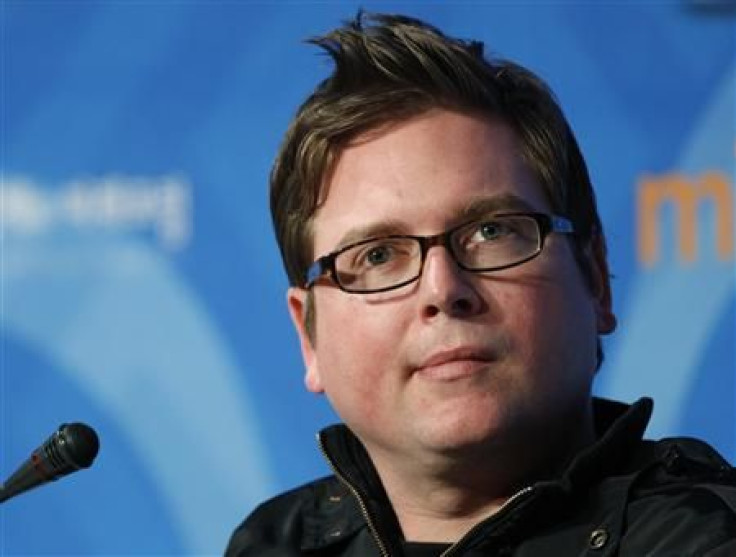 Twitter has no plan to go public in the near future and does not need additional funds because it is making money, the co-founder of the popular microblogging site said.
Biz Stone also dismissed reports JPMorgan Chase & Co. was in talks to buy 10 percent of Twitter for $450 million, which would have valued the company at $4.5 billion.
We have so many other things before we even think about that, Stone told Reuters when asked about the prospects of an IPO as fans crushed around trying to take his photo at a business forum in Seoul on Thursday.
We are not even discussing it internally. It's too far off, he said, adding that Twitter had no plans to raise funds over the next 12 months.
Valuations for social networking companies have soared, with Facebook's recent $1.5 billion round of financing led by Goldman Sachs giving the firm a projected value of $50 billion.
Asked about a Financial Times report last week that said a technology fund from JPMorgan was in talks to buy 10 percent of Twitter, Stone said: (The report is) made up.
Twitter, which allows users to send short, 140-character text messages, or Tweets, to groups of followers, is one of the Web's most popular social networking services along with Facebook and LinkedIn and had 175 million users as of September.
Social networking services are a growing challenge to Web players such as Google Inc, Microsoft Corp and Yahoo! Inc, competing for users online and advertising dollars, raising speculation Twitter may become the target of a takeover bid.
Stone, who reportedly pronounced his given name Christopher as Bizober when he was learning to talk and decided to abbreviate it later to Biz, created Twitter with Evan Williams and Jack Dorsey in 2006.
He left Google at around the same time with Williams to start a new podcasting project and later worked to improve the then-popular text message to create Twitter.
It has since become a popular communication tool for celebrities, politicians and businesses, and played a role in several geopolitical events including the recent uprising in Egypt.
Stone said Twitter wanted to remain independent and was not in any formal bid talks.
Twitter held talks with Facebook a couple of years ago ... (but) nothing formal since and it's mostly rumors all the time, he said.
The Wall Street Journal reported last month that Google and Facebook have held low-level takeover talks with Twitter that give the Internet sensation a value as high as $10 billion.
We make money. We earn money from a suite of products -- We have promoted tweets ... promoted accounts, all of which are in our advertising mechanism, Stone said.
We are just really getting started. We have some internal forecasts (for advertising revenue for 2011) but nothing is really shared right now. We don't need to set the world record or anything like that.
Industry research firm eMarketer said in January that Twitter, which does not provide financial information, generated an estimated $45 million from advertising in 2010 and was expected to generate about $150 million this year.
(Writing by Anshuman Daga; Editing by Dean Yates)
© Copyright Thomson Reuters 2023. All rights reserved.