EXO Members To Film Group Reality Show Amid EXO-CBX, SM Entertainment Court Battle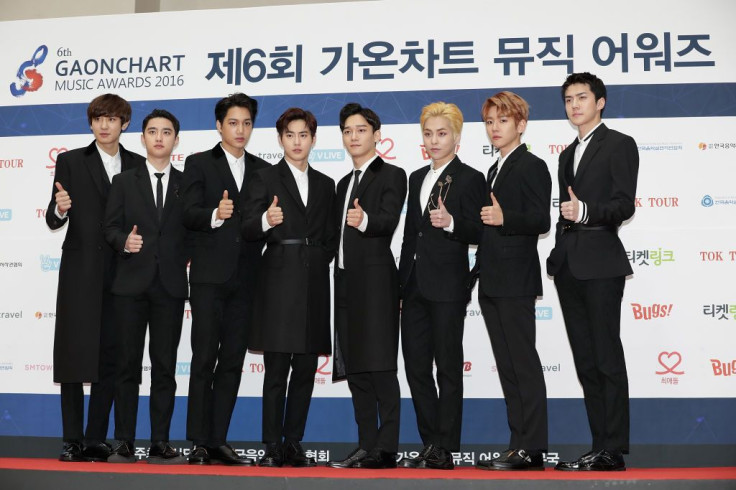 KEY POINTS
EXO members were spotted at Gimpo International Airport on Thursday
The seven members departed via a domestic flight to film a group reality show
The group members reunited amid EXO-CBX and SM Entertainment's legal battle
All Korean EXO members, except for Kai who is currently fulfilling his mandatory military service, were spotted at Gimpo International Airport Thursday. They reportedly reunited to film their group reality show amid Baekhyun, Xiumin and Chen's legal battle with SM Entertainment.
Though little information about where the EXO members were heading, their agency, SM Entertainment, confirmed that the trip was for filming a group reality show after a long time.
Korean media outlet Dispatch shared airport photos and videos of EXO Members Suho, Chanyeol, D.O., Baekhyun, Sehun, Xiumin and Chen, who came with their managers and staff on a domestic flight after SM Entertainment shared with Newsen the real purpose of EXO's trip.
On June 1, SM Entertainment confirmed that EXO would come back as a group this year and film a music video despite EXO-CBX members' departure from the agency. The three members have since been pursuing legal action against the agency's alleged lack of payment transparency and unjust contract terms, which the agency denied.
Amid the legal dispute, Baekhyun, Xiumin and Chen are continuously working with the rest of the group and the agency to prepare for EXO's comeback.
On Monday, the three artists reassured fans that they would never betray the members of EXO and always put them first under any circumstances.
Meanwhile, it's unclear if Chinese member Lay would participate in EXO's anticipated group comeback.
EXO's first group reality show dates back to 2013. EXO is the first group that appeared on the first season of the South Korean reality show series, "Showtime."
The reality show, "EXO's Showtime," created by MBC Plus Media, gave the fans access to behind-the-scenes of the group's daily lives off the stage. The show aired 12 episodes from Nov. 28, 2013, to Feb. 13, 2014.
It has been a long week of back-to-back news for fans of the South Korean boy group. That is why EXO's fans — collectively called EXO-L — could not help but share their joy and excitement seeing the members together despite EXO-CBX's ongoing legal battle against SM.
"Amid the chaos, the most relieving thought today is EXO members are in the airport together," one fan tweeted. "I am so happy."
"I feel like crying. I am crying. [There are] real tears in my right eye. I love you, EXO," tweeted another fan.
"I am thankful that the first update of [EXO] after the lawsuit was the whole group together."
"EXO walking together at the airport is making me so happy. [I'm] so happy to see them together," shared another fan.
"[I'm] generally not a fan of people taking airport [videos]. LMAO. Not SM trying to paint CBX as traitors. Meanwhile, EXO [members are] out here with their arms around each other. We are one, [EXO]. Saranghaja," added another.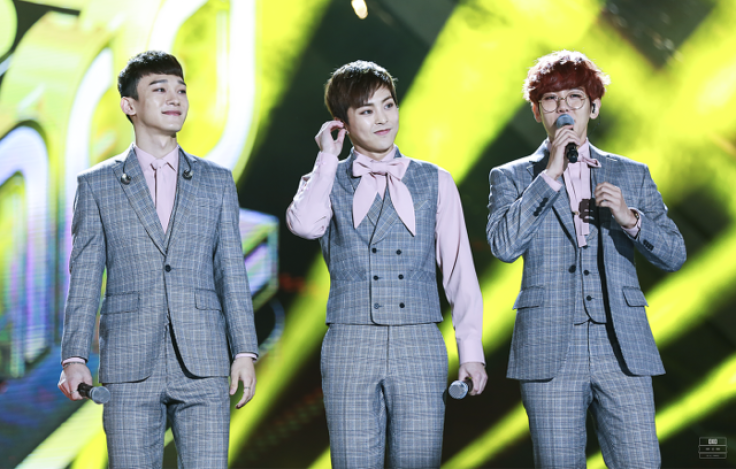 © Copyright IBTimes 2023. All rights reserved.