Baekhyun, Xiumin And Chen Will Remain EXO Members; Continue Filming Music Video Despite Leaving SM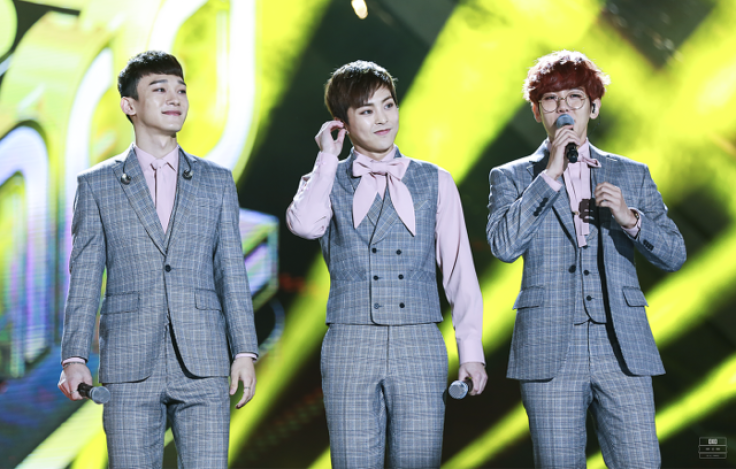 KEY POINTS
Baekhyun, Xiumin and Chen plan to continue activities with other EXO members
The three moved to terminate their contracts with SM over alleged unjust long-term contracts and lack of payment transparency
The label refuted their claims, alleging the contracts were renewed and there were no settlement issues
Baekhyun, Xiumin and Chen have announced their departure from SM Entertainment and are pursuing legal action against their longtime label over alleged contractual and payment issues, sparking concern among fans about the future of EXO.
The trio's lawyer, Lee Jae Hak, clarified that Baekhyun, Xiumin and Chen — who have performed as a unit called EXO-CBX — plan to continue activities with other EXO members Suho, D.O., Kai, Chanyeol and Sehun.
"Even if we terminate our exclusive contract with SM, we are looking to continue our EXO activities faithfully with other EXO members," Lee said in a statement obtained by the South Korean outlet MK and translated via Naver Papago. "Even if Baekhyun, Chen, and Xiumin leave SM, we have proposed a negotiation plan."
SM announced Thursday that EXO will proceed with their scheduled music video shoot with all seven members in attendance, seemingly confirming that the group is not disbanding.
Sports Seoul previously reported that the music video shoot scheduled for Friday had been postponed after Baekhyun, Xiumin and Chen notified SM of their decision to terminate their existing exclusive contracts as of June 1.
EXO is scheduled for a comeback this year, which they announced during the SMTOWN Live event held in January. Kai, however, will not be participating in the comeback activities, including the music video shoot, as he recently enlisted for his mandatory military service in South Korea.
Baekhyun, Xiumin and Chen's lawyer said that the trio decided to leave and sue SM due to its alleged unjust long-term exclusive contracts and lack of payment transparency.
"Previously, the artists sent certifications of contents to SM seven times through their legal representative from March 21 until recently, and through this, they repeatedly requested copies of transparent settlement reports and settlement grounds," Lee claimed in a statement obtained by Soompi.
"It is the bare minimum and legitimate right of the artists to request accurate and transparent basis for settlements that have not been clear until now," the lawyer added, before alleging that SM has not provided full data about the artists' payments.
The trio's lawyer went on to allege that SM has used its position in the K-pop market to force artists to sign "so-called slave contracts that span over almost 20 years including their training periods."
"After SM signed long-term contracts with the artists that span over 12 to 13 years in the past, they pushed for the artists to sign subsequent exclusive contracts once again, resulting in long-term contracts that span over at least 17 to 18 years or more. SM has been repeatedly committing unjust use of power such as this," he alleged.
SM, however, refuted these claims, alleging that the contracts were effectively renewed and that there have been no issues with settlements.
The management agency also alleged that "external forces" were influencing the artists.
Lawyer Lee, however, denied SM's "external forces" claim and alleged that it was meant to "avoid the essence of artists' legitimate exercise of rights and further mislead public opinion."
"The feelings of the artists who came across SM's official materials mentioning a third external force are very devastating. It seems that SM's perspective on artists has been revealed, so I feel even more miserable. Our artists are definitely adults who can think for themselves and take responsibility for their own decisions," he said.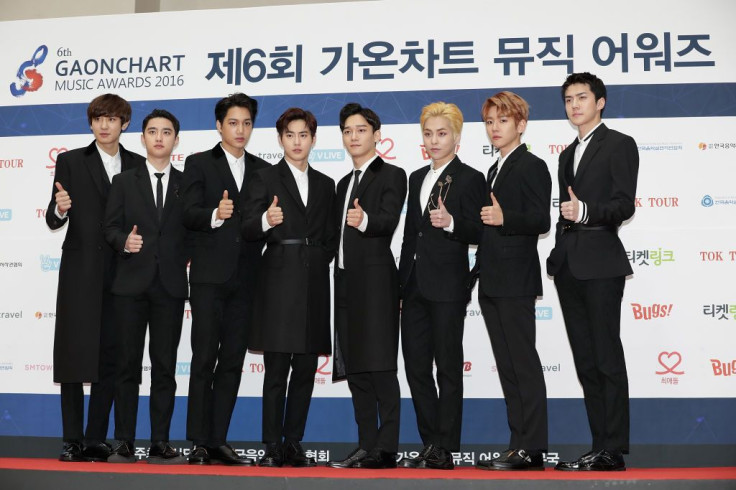 © Copyright IBTimes 2023. All rights reserved.