Did EXO's Sehun Just Show Support For Baekhyun, Xiumin And Chen? Here's What Fans Think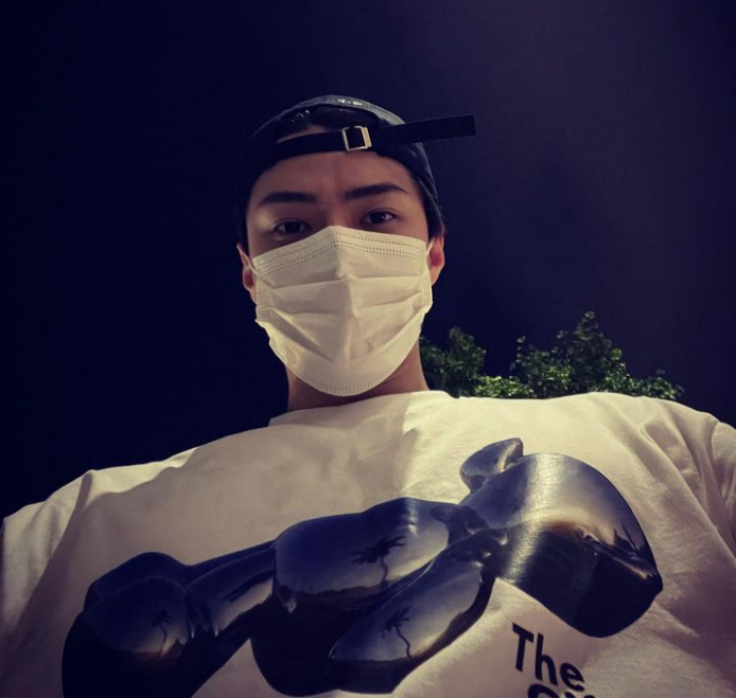 KEY POINTS
EXO member Sehun shared a cryptic post on Bubble about 'unexpected things'
Some fans speculate the post is about EXO-CBX
Baekhyun, Xiumin and Chen are in a heated legal battle with SM Entertainment
EXO's Sehun's message to fans the same day news of Baekhyun, Xiumin and Chen's termination of their exclusive contracts with SM Entertainment was revealed has sparked speculation among K-Pop fans online.
On Thursday, EXO's Sehun shared an inspirational message to his fans through the fan communication app, Bubble. With the timing of his message, some fans speculated that this was a sign of support for his co-members.
"Fighting! Let's go. There's going to be a lot of unexpected things. Let's have a great day," he said.
On the same day, EXO members Baekhyun, Xiumin and Chen (EXO-CBX) confirmed the termination of their exclusive contracts with their agency, SM Entertainment, over an alleged lack of payment transparency and unjust contract terms. They were represented by the law firm LIN.
The three EXO members submitted, through LIN, seven requests for documents detailing their earnings and payments from March to May. The members requested for transparency on the company's earning calculations, Allkpop reported.
EXO-CBX also alleged that SM Entertainment has forced its artists to sign lengthy and exclusive contracts totaling 12-13 years and extending to at least 17-18 years.
SM Entertainment has denied the allegations and stated that "all [of their] artists have received their payments under the belief that a record of earnings and balances can be requested at any time for numerous years in the past, without any problems."
Was Sehun's post a show of support for his co-members' recent move? Fans had a lot to say about the cryptic message.
"I think they all came to the same decision," one fan tweeted.
Another shared, "I'm sorry but Sehun messaging us before the news breaks out is really funny to me."
Fans are also trying to decipher what Sehun meant by "a lot of unexpected things" and his use of the partying face emoji in his message.
Others remain hopeful that a future update from Sehun or the group would clarify things.
On Friday, Sehun took to social media to share uncaptioned photos that left fans hopeful but wanting for more information.
Fans suspect that Sehun's photos are from a dance practice and while filming after SM Entertainment confirmed that the filming for EXO's comeback video will proceed as planned, as reported on Soompi.
Before news about EXO-CBX broke on Thursday, EXO-SC members Sehun and Chanyeol visited Kuala Lumpur, Singapore and Manila as part of their "Back To Back" fan conference tour.
For now, EXO-Ls continue to support the group while anticipating further updates and announcements about the idol group.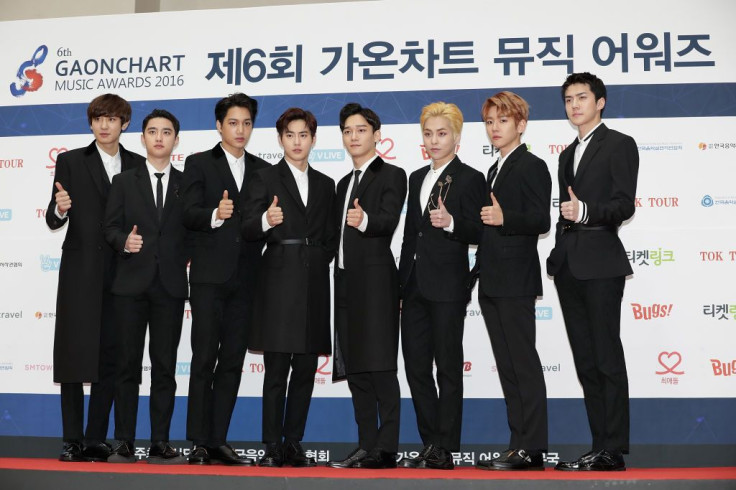 © Copyright IBTimes 2023. All rights reserved.