EXO's Baekhyun Shows ZEROBASEONE Support By Participating In TikTok Challenge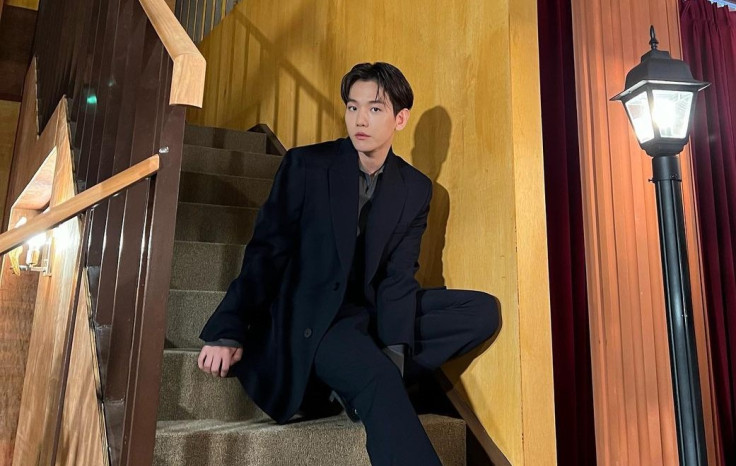 KEY POINTS
EXO's Baekhyun did ZEROBASEONE's "In Bloom" dance challenge
Baekhyun danced with ZEROBASEONE members Zhang Hao and Sung Han-bin
ZEROBASEONE released its first mini album on July 10
EXO's Baekhyun participated in ZEROBASEONE's "In Bloom" dance challenge.
The 31-year-old EXO member showed his support for ZEROBASEONE by participating in the rookie group's "In Bloom" dance challenge Monday.
A video clip uploaded on ZEROBASEONE's YouTube and TikTok accounts showed Baekhyun dancing to "In Bloom" with ZEROBASEONE members Zhang Hao and Sung Han-bin.
The video has since gained over 820,000 videos on TikTok and over 145,000 views on YouTube.
Aside from finding Baekhyun's gesture of support endearing, netizens also commented on his dance skills.
"Baekhyun sunbaenim," one user commented, while another one said, "All three are cute together, but Baekhyun is love."
"Oh my God! I've been waiting for this day," said a third user, while a fourth user commented, "[T]he first idol doing their song is my Baekhyun. I am so proud."
ZEROBASEONE released its debut album, "Youth In The Shade," on July 10.
The music video for "In Bloom," the title track of ZEROBASEONE's debut album, has gained over 15.7 million views on YouTube since its premiere and is currently at the No. 19 spot on YouTube's Trending for Music.
In other news, ZEROBASEONE broke the record for the highest number of pre-orders for a K-pop group debut album. The rookie group is also reportedly the fastest million-seller group in South Korea's history.
According to Korean Sales, this feat made ZEROBASEONE the first debut group to become a million-seller on Circle Chart as well as the first boy group in 26 years to sell more than 1 million copies of their debut album since the first-generation South Korean boy band Sechs Kies in 1997.
Shortly after the group's debut, ZEROBASEONE will reportedly hold its first concert at Seoul's Gocheok Sky Dome in August, according to Korea's TV Daily.
International Business Times could not independently verify the information. But fans could catch the live performance of ZEROBASEONE at this year's KCON LA from Aug. 18 to 20.
The group will also participate in the special meet-and-greet event to interact with its fans at the gathering. The three-day event will be held at the Crypto.com Arena and Los Angeles Convention Center.
Member Gyu-vin will be sitting out some of ZEROBASEONE's debut activities due to his current health condition. It is unclear, however, how long his temporary break will last.
EXO released its seventh full album, "Exist," on July 10, the same date as ZEROBASEONE's debut.
"Exist" consists of nine tracks, namely, "Cream Soda," "Regret It," "Hear Me Out," "Private Party," "Cinderella," "No Makeup," "Love Fool," "Another Day" and "Let Me In."
It marks the group's first full-length album in nearly four years since 2019's "Obsession."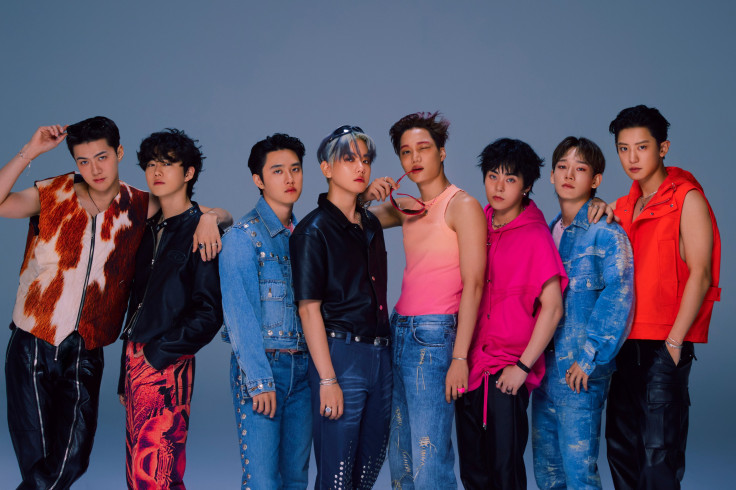 © Copyright IBTimes 2023. All rights reserved.