Is ZEROBASEONE Overworked? Kim Gyu-vin Takes Short Break Day After Debut Due To Health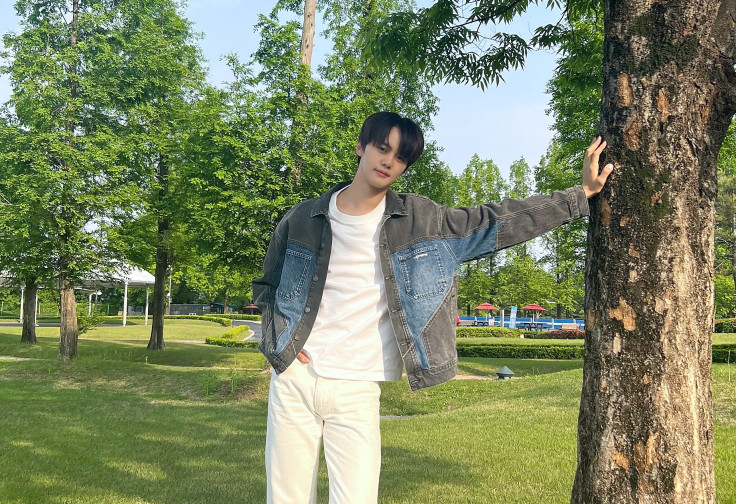 KEY POINTS
ZEROBASEONE member Kim Gyu-vin will halt activities due to health issues
Fans are concerned that ZEROBASEONE is being overworked
ZEROBASEONE made its official debut Monday, three months after it was formed
WAKEONE just announced that Kim Gyu-vin will take a temporary break from promotional activities due to health issues, causing fans to worry that ZEROBASEONE is being overworked.
On Tuesday, the South Korea-based entertainment label released a statement regarding the 18-year-old artist's health condition, revealing that he suffered from dizziness and was "recovering his physical condition." Hence, he would undergo a thorough health examination, and treatment would be done according to the advice of medical professionals.
WAKEONE further clarified that it prioritizes the health of its artists, especially when it comes to their schedules.
The announcement came only a day after ZEROBASONE — composed of Ricky, Han Yu-jin, Zhang Hao, Seok Matthew, Park Gun-wook, Kim Tae-rae, Kim Ji-woong, Gyu-vin, and Han Bin — made its official debut, releasing the mini album "Youth In The Shade."
Preparations took just three months after the group was formed through MNET's survival show, "Boys Planet," where 98 contestants from across the globe competed for a coveted spot in the top 9.
Following the announcement, Reddit user @1TyMPink took to the platform to share the news regarding Gyu-vin's health, and fans couldn't help but think that the group was being overworked, having to debut immediately after its formation.
"Day 1 into their debut and they're already showing signs of overwork. Really [WAKEONE]? [Two] members have collapsed within 2 weeks. I know they're really popular, so they need to promote as much as possible, but their health is more important," one user wrote, further suggesting dividing "the group into small units to promote in different shows."
Another commented, "They've probably been practicing their [choreography] non-stop besides recording who knows what kind of videos and interviews that will be released later..."
"They were overworked like crazy for the debut preparations I imagine, to get everything ready on time, prepare for when K-con appearance, pre-film variety etc. And fans still complained about a 'drought' whenever they didn't post a TikTok for two days," a third user said.
"Not news you want to see from a newly debuted idol, but health comes first. It's better for companies to prioritize their artists' [well-being] rather than forcing them to perform while ill," a fourth user opined.
Another user mentioned how temporary K-pop groups — usually those formed via reality shows — work harder because they have a short time to maximize profit and exposure, comparing ZEROBASEONE to the "Produce 101" Season 2 formed group, Wanna One.
ZEROBASEONE made its official debut Monday, where it held a showcase event that was live-streamed worldwide via MNET's official YouTube channel. There, the group performed some of the tracks from "Youth In The Shade," including "In Bloom" and "New Kidz On The Block."
Though it's unclear when Gyu-vin will return, ZEROBASEONE will continue with its debut activities and scheduled offline fan sign events later this month. The group is also scheduled to perform and meet with fans at KCON LA from Aug. 18 to 20 at the Crypto.com Arena and Los Angeles Convention Center.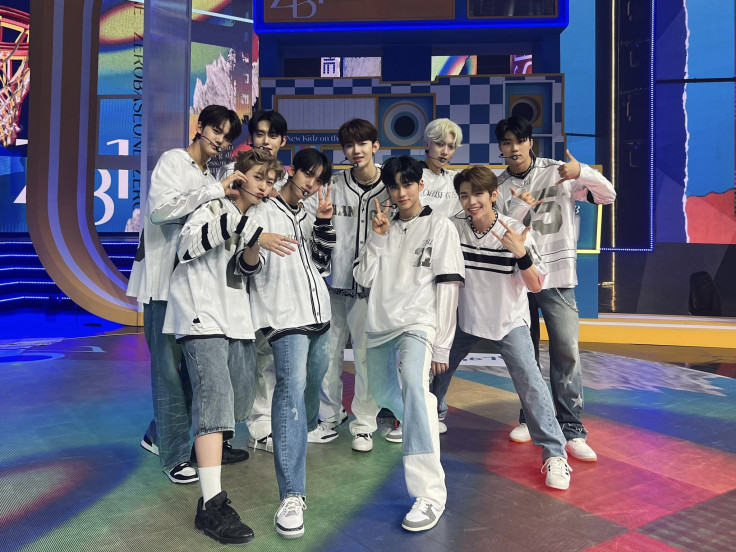 © Copyright IBTimes 2023. All rights reserved.