Expert Who Convinced Trump Coronavirus Was Serious Shows Symptoms
KEY POINTS
Neil Ferguson, a co-author of key coronavirus report, is showing symptoms
He is in self-isolation after meeting UK leader Boris Johnson this week
Ferugon's report is credited with convincing Trump to enact stronger measures
An infectious disease expert, after helping convince President Donald Trump to take a more aggressive stance against the spread of the coronavirus, is now in self-isolation after displaying symptoms of being infected with the disease.
Imperial College London's Neil Ferguson, one of the authors of an explosive report warning of the danger posed by the coronavirus, announced on Twitter on Wednesday that he would be self-isolating after developing a "slight dry but persistent cough" as well as a high fever.
Ferguson's co-authored report is considered to have played a key role in prompting Trump to take a more decisive tact in responding to the coronavirus crisis. That report, published Monday, estimated that if the public did not alter their behavior and movement, as many as 2.2 million Americans could die.
That grim projection appears to have pushed the White House to ask Americans to change their daily routines. That included the recommendations to avoid going to work if possible, to take children out of schools and avoid gathering in groups of more than 10 people.
Given Ferguson's expert role, he has been in direct contact with a number of colleges and government leaders, including British Prime Minister Boris Johnson. Ferguson met the leader at Downing Street earlier this week; after announcing his possible coronavirus-linked symptoms, there is concern that those who attended that meeting may have been infected.
In an interview with BBC Radio 4, Ferguson said that while he's unsure where he may have contracted the infection, he's aware that "a number of my colleagues from other universities" are also displaying coronavirus symptoms.
Ferguson lives in Westminster, a part of London that has been experiencing the largest number of outbreaks in the city. "There is a lot of COVID-19 in Westminster," Ferguson tweeted. So far, there have been 58 reported coronavirus cases reported in the district.
In addition to the coronavirus' potentially massive impact on the United States, the recent report projected up to 510,000 possible deaths in the UK. Like the White House, these figures appear to have persuaded the British government to take greater steps to change the public's behavior to limit the spread of the disease.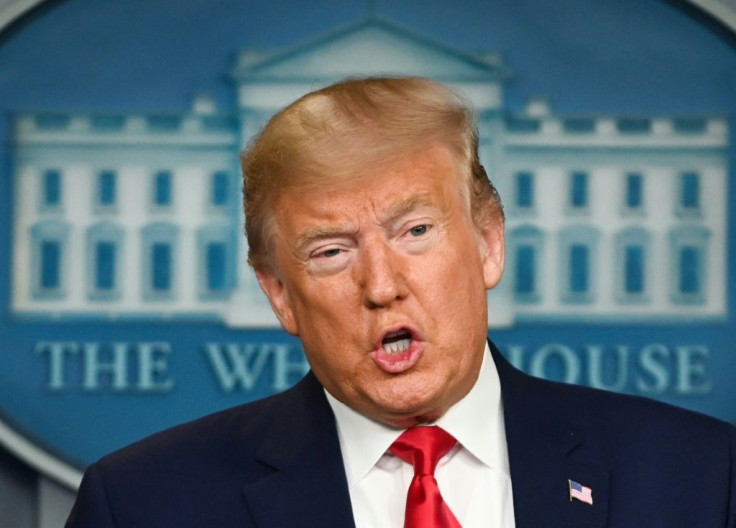 © Copyright IBTimes 2023. All rights reserved.