Explosions Rip Through Philadelphia Refinery, Shocks Felt As Far As South Jersey
An explosion ripped through one of the largest oil refineries in the U.S., sending ripple effects up and down the East Coast.
The explosion occurred at Philadelphia Energy Solutions when a vat of butane caught fire early Friday morning. The butane then exploded and started a chain reaction of other explosions throughout the refinery as the flames started to engulf the fuel pipes.
Despite the chain explosions, the refinery was evacuated and Philadelphia Deputy Fire Commissioner Craig Murphy said no one was harmed. It did take Philadelphia firefighters several hours to contain the fire, arriving to the refinery a little after 4 A.M. and reporting it confined, but not extinguished, by 7 A.M.
The surrounding residential areas were also shaken by the chain explosions that engulfed the refinery. Most residents near the refinery were asked to take shelter where they were and not to travel to ensure personal safety. Surrounding roads were also shut down during rush hour to ensure firefighters could get to the refinery as quickly as possible.
"I thought it was a meteor or something," a local resident told NBC Philadelphia in the wake of the explosion.
Several videos of the explosions occurring also began appearing on Twitter, offering people a look at the chaos that engulfed the area on Friday morning.
But it wasn't just residential Philadelphia that was shaken by the chain explosions. According to local affiliate WPVI, the explosions could be felt as far up as South Jersey.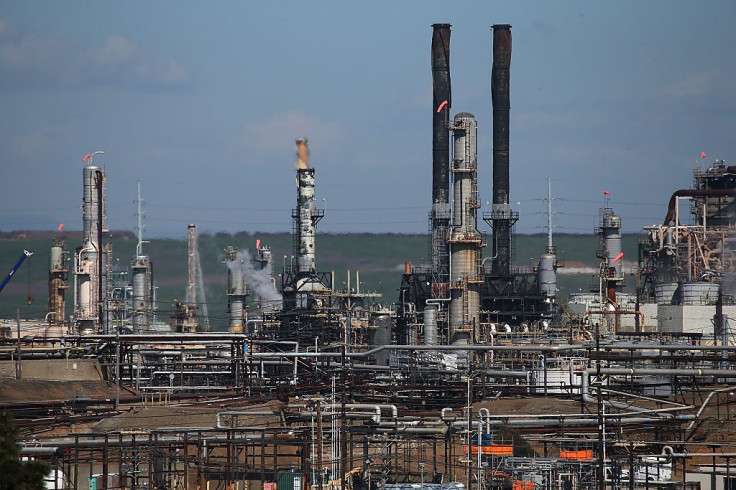 © Copyright IBTimes 2023. All rights reserved.
FOLLOW MORE IBT NEWS ON THE BELOW CHANNELS