Extreme Weather 2020: Storm-Battered Residents Share Videos of Isaias
KEY POINTS
Tropical Storm Isaias continued moving northward towards the U.S. northeast, where tropical storm warnings are in effect
Flooding and tornadoes were reported all along eastern parts of the Carolinas and southern Virginia
Isaias is forecast to make its way through most of the U.S. Northeast on Tuesday, with the heart coming dangerously close to New York City
After making landfall in the Carolinas, Tropical Storm Isaias continued moving northward Tuesday as it started pushing into Virginia. Tropical storm warnings and watches have been issued up to Maine as Isaias is forecast to run through the U.S. northeast on Tuesday and Wednesday.
"Heavy rainfall along the East Coast, near the path of Isaias, will result in flash flooding, some of which may be significant in North Carolina through the Mid-Atlantic and Northeast through tonight," the National Hurricane Center said.
"Potentially life-threatening urban flooding is possible in D.C., Baltimore, and elsewhere along and just west of the I-95 corridor today. Widespread minor to moderate river flooding is likely across portions of the Carolinas and the Mid-Atlantic. Quick-responding rivers in Northeast will also be susceptible to minor river flooding."
Isaias regained strength Monday, being upgraded for a second time to a category 1 hurricane before it made landfall along the border of North and South Carolina. Flooding and strong winds were seen all around the eastern parts of both states, with gusts reportedly reaching 80 mph.
Several residents shared images and videos on Twitter of Isaias ripping through the coastal area.
As of Tuesday, the storm had sustained winds of 70 mph as it was moving north-northeast at a speed of 28 mph. The National Hurricane Center warned wind speeds were strong enough to already cause several tornadoes after making landfall, which may continue to form in the northeastern U.S.
"Tornadoes have already occurred over portions of northeastern North Carolina and southeastern Virginia overnight," the National Hurricane Center said. "The threat of tornadoes will spread northward along the mid-Atlantic coast today and then New England by tonight."
Isaias is projected to hit New York City by around 8 p.m. Tuesday, with the heart of the storm coming dangerously close to the city.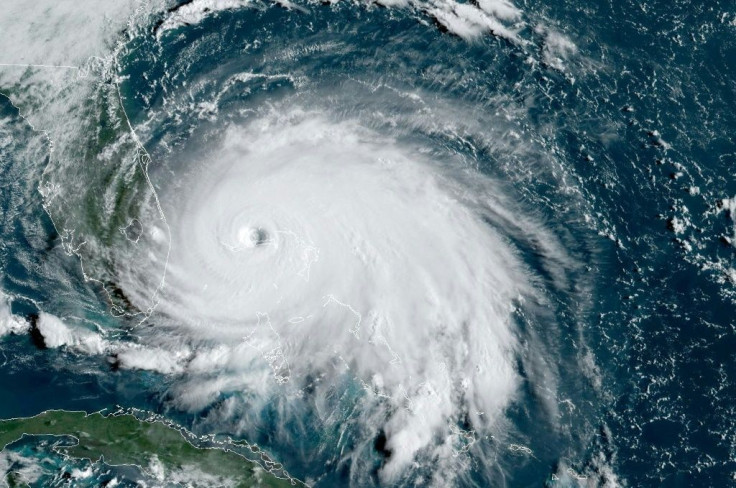 © Copyright IBTimes 2023. All rights reserved.