Extreme Weather: Latest Update On US Winter Storms Moving Through South, Midwest To Northeast
With parts of the southern U.S. engulfed by winter storms, millions are left without power and bracing for another wave of freezing wind on Wednesday or Thursday. Experts are warning of another storm just days after the first, and power and plumbing will still be out for many, CNN reports.
There have been at least 11 deaths linked to the winter storm system. The Weather Channel reported that "73% of the continental U.S. is currently covered in snow," with additional snow coming from storms Uri and Viola. The snow this week will stretch from Texas to the northeast U.S.
"Unfortunately, the situation across much of Oklahoma and northern Texas will get worse before it gets better," CNN meteorologist Haley Brink said. "Millions across the southern plains will be impacted by yet another winter storm over the next 24 to 48 hours."
The Washington Post predicts that temperatures will begin to rise on Friday, with most of the South leaving freezing cold behind by the end of the weekend.
In the meantime, over 5 million Americans are without power, mostly within Texas. Officials for ERCOT, the company supplying 90% of Texas' power, say they can't predict when electricity will be widely available once more.
"The number of controlled outages we have to do remains high. We are optimistic that we will be able to reduce the number throughout the day," Dan Woodfin, Senior Director of System Operations for ERCOT, noted in a tweet Tuesday.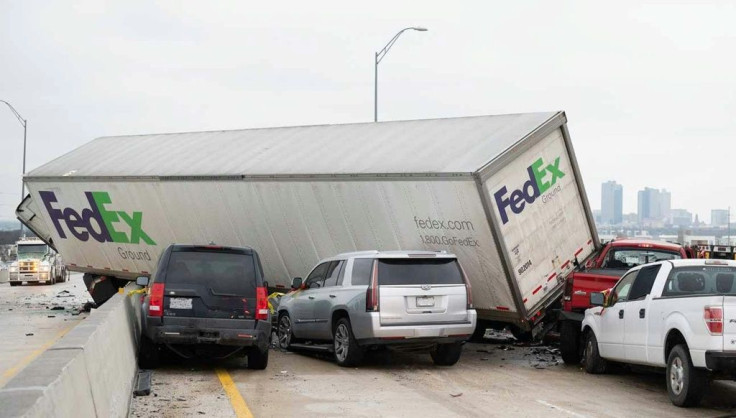 A mother and child were fatally poisoned by carbon monoxide after attempting to warm themselves with a car parked indoors. Other states are also dealing with ubiquitous delays to mail and COVID-19 vaccinations along with extensive damage to buildings not designed to tolerate temperatures this low.
Even after the weather returns to normal, Southerners will have to deal with the economic impact of the storm. Plumbing systems can be very expensive to replace, and some high-energy industries like dairy farming have sustained massive losses due to the power outage.
"On Saturday, our natural gas providers said if you continue to run, your cost will go from $3 per dekatherm to $300 per dekatherm because of the shortage," Rance Miles, chief executive of the 115-farm cooperative Select Milk Producers, told the Washington Post. "Our bill would go from $3,000 per day to $300,000, and I said fine, otherwise we'll have to dispose of that milk and lose $800,000 per day. But they shut us down anyway on Sunday, probably through Thursday."
© Copyright IBTimes 2023. All rights reserved.