Exxon wins less than expected from Venezuela dispute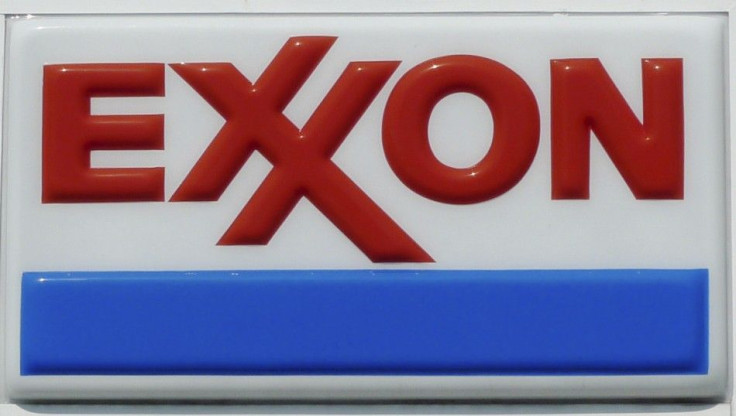 An arbitration panel has awarded U.S. oil giant Exxon Mobil Corp $908 million in compensation for Venezuela's 2007 nationalization of its assets, less than 10 percent of what the company sought in a long legal battle with the OPEC nation.
Venezuelan President Hugo Chavez likely will celebrate the ruling as a vindication of his nationalist confrontation with oil companies aimed at increasing revenue from the industry to boost funding for state-led anti-poverty programs.
But Venezuela faces another arbitration with Exxon (XOM.N: Quote) over the nationalization of the Cerro Negro heavy oil project, and more than a dozen pending claims from companies like oil major ConocoPhillips (COP.N:Quote) resulting from a wave of state takeovers.
They must be elated that they got off so cheap. It's certainly a happy new year for Venezuela, said Russ Dallen, head bond trader at investment bank Caracas Capital Markets.
But what gives Exxon hope is that it's only the first of two arbitration proceedings.
An Exxon spokesman said in an e-mail on Sunday that the International Chamber of Commerce, or ICC, had ruled that Venezuela's state oil company, PDVSA, does have a contractual liability to Exxon Mobil. The ICC award is for $907,588,000.
The decision was made by a tribunal of the Paris-based ICC, which calls itself the world's leading institution for resolving cross-border business disputes and says it has handled several hundred cases a year since 1999.
Exxon had sought as much as $10 billion in compensation for its heavy crude upgrading project in the South American country's vast Orinoco belt, which was nationalized by Chavez along with three others. The award is less than the $1 billion Venezuela offered in compensation in September.
In addition to the ICC claim, Exxon filed for arbitration with the World Bank's International Centre for Settlement of Investment Disputes, or ICSID, over the same issue. The Exxon spokesman said that case was scheduled to be argued next month, and that the date for any verdict was not yet known.
Prices for Venezuela's widely traded bonds are likely to react positively to the news given some expectations that the award could have been higher, Dallen said. Venezuela's sovereign debt and PDVSA's bonds may get a lift on Monday.
A limited payout in the claim will help the socialist Chavez continue to boost state spending on public assistance and housing for the poor in the run-up to his October re-election bid, which is seen as the toughest of his 13 years in power.
STATE TAKEOVERS
The dispute between Exxon and Chavez became symbolic of the conflict between countries seeking more revenue from the booming oil industry and companies insisting on respect for investments and compensation for state takeovers.
The ICC decision appears to award Exxon a sum close to the $750 million it said it invested in the project - the amount Venezuela says Exxon deserves following the takeover.
But Exxon insists it should also be compensated for the increased value of the project, which at its outset in the early 1990s was considered risky because of low oil prices and uncertainty about the relatively untested operations to turn tar-like Orinoco oil into valuable light crude.
Exxon took a risk when they went in. I'm sure they were expecting more than just making their money back, said Dallen, adding that it will be hard to reach a definitive conclusion about what the decision means until more details are released.
The Exxon spokesman told Reuters the company was still reviewing the more than 400-page ruling.
In 2007, Venezuela bought back $630 million in bonds issued to finance the Cerro Negro project, which Dallen said may have figured into the calculation of the award.
Local analyst Asdrubal Oliveros of Ecoanalitica estimated the value of Exxon assets in Venezuela at around $4.5 billion.
ConocoPhillips was an investor in two of the four Orinoco upgrader projects. Exxon and Conoco, who had in total asked for as much as $40 billion in compensation, both left the country after the nationalizations.
Venezuelan Energy Minister Rafael Ramirez has said the country does not expect to pay more than $2.5 billion for the combined total of the claims by the two companies. PDVSA said in a debt prospectus it had set aside $1.5 billion in provision for litigation as of the first half of 2011.
Venezuela's outstanding arbitration claims include disputes with Swiss cement-maker Holcim (HOLN.VX: Quote) and Canadian miner Gold Reserve Inc (GRZ.A: Quote), which could force it to make large payouts.
Chavez's steady push to boost control over the country's oil industry started in 2004 and was followed by similar efforts in oil-producing countries ranging from Ecuador to Kazakhstan.
Critics say his nationalization drive has slowed foreign investment that could help lift Venezuela's crude production, which has been stagnant for years, and left fewer companies interested in its oil fields.
Relations between Exxon and Venezuela were particularly acrimonious. In 2008, Exxon won an injunction against PDVSA to freeze up to $12 billion of its assets, a ruling that was quickly overturned but triggered furious criticism from Chavez.
Oil companies have remained eager to invest in the Orinoco belt, which is considered one of the world's largest crude reserves, with U.S. major Chevron (CVX.N: Quote) and Spain's Repsol (REP.MC: Quote) signing investment deals in 2010 for new multibillion-dollar projects there.
© Copyright Thomson Reuters 2023. All rights reserved.