Facebook Free Basics Banned In India Over Net Neutrality Concerns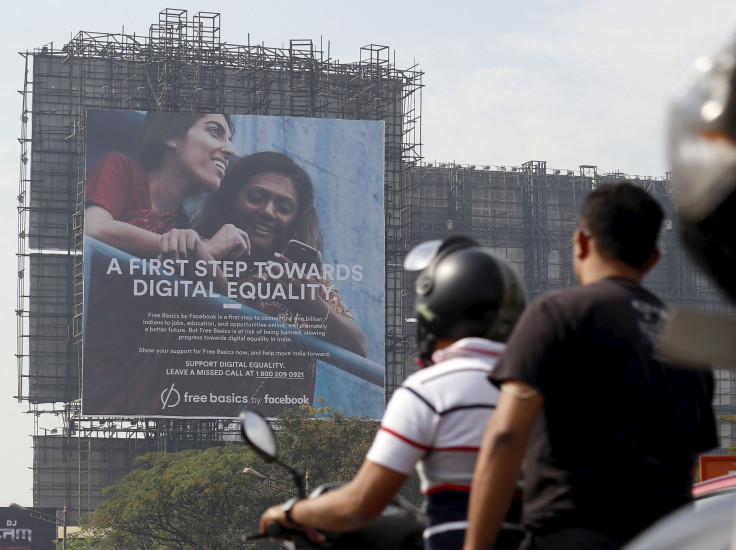 UPDATE: 9.17 a.m. – Facebook has issued the following statement in response to the decision by the Indian telecoms regulator to ban Free Basics:
"Our goal with Free Basics is to bring more people online with an open, non-exclusive and free platform. While disappointed with the outcome, we will continue our efforts to eliminate barriers and give the unconnected an easier path to the internet and the opportunities it brings."
Original Story
The Indian telecoms regulator has ruled that Facebook's plan to connect the next billion people by offering free access to a limited portion of the internet — including the world's biggest social network, of course — is illegal as you cannot charge different prices for accessing certain parts of the internet.
The ruling from the Telecom Regulatory Authority of India (TRAI) comes less than two months after it asked Indian operation Reliance Communications to stop Facebook's Free Basics service due to concerns that it was breaching net neutrality principles.
"No service provider shall offer or charge discriminatory tariffs for data services on the basis of content," the TRAI said in statement announcing the update to the regulations governing tariffs for data services. The ruling essentially means that Facebook will not be allowed to operate its service, previously called Internet.org, in India for at least two years, at which point TRAI said it would reassess the rules.
The regulator is giving all mobile operators six months to get their pricing tariffs adjusted to meet the new rules. The International Business Times asked Facebook for a comment on the TRAI ruling but it was not immediately available for comment.
Facebook — the biggest social network in India with 132 million active users as of August 2015, and also its second biggest market — had struck a deal with Reliance Communications to offer the service to smartphone users in India. TRAI said that any mobile operator found to be charging discriminatory pricing on the basis of content will be fined up to 50,000 rupees ($735) per day up to a maximum of $73,500. The regulator said the only exemption to the new regulations would be for emergency services.
In December, TRAI published a consultation paper on differential pricing of data services, which began a war of words between the regulator and the world's biggest social network. Facebook began a campaign to urge Indians who were using Free Basics to email TRAI seeking "digital equality" — something the social media giant conflated with Free Basics.
TRAI did not respond positively, warning Facebook not to turn the process into an opinion poll and said the campaign was a "crudely majoritarian and orchestrated opinion poll."
This is just the latest setback for a service that Facebook's Mark Zuckerberg launched over two years ago as Internet.org in collaboration with technology companies, including Samsung, Nokia and Qualcomm, with the stated goal of bringing affordable access to selected internet services to less developed countries. Until now, Facebook has partnered with a dozen mobile operators in 19 countries to roll out the free service.
While Zuckerberg has been playing up the benefits of Free Basics, some users of the service in India have not been so enthusiastic. One wrote about the reality of using the service on the Reliance network in India, and how it actively pushes the Facebook aspect of the service over everything else.
"It certainly makes me wonder about the actual purpose of this program. There has to be a way to expand global internet access without ushering in an era of Facebook monopoly, spread under the guise of philanthropy," Firas Durri wrote on Medium.
In another article, published earlier this month, titled "Facebook's new internet.org is evil," author Mahesh Murthy criticized Facebook for claiming that the service is all about connecting people and not about money.
"Looking under the hood has actually shown a different reality. First, there's no NGO. This is just a division of Facebook. Second, it is absolutely for-profit in every way. There is no not-for-profit part of it whatsoever. Third, as you'll figure out: this is really the "Facebook Poor People Acquisition Department.'"
© Copyright IBTimes 2023. All rights reserved.