Facebook, Google and Apple among Top 10 Places to Work: Survey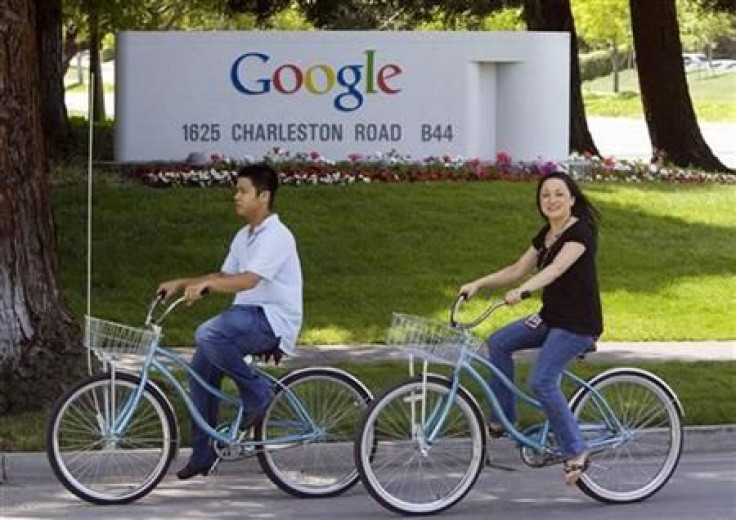 Glassdoor, a jobs and career community where employees can anonymously rate companies and chief executive officers, has released its fourth annual Employees' Choice Awards, which lists the 50 best places to work, based on surveys collected from U.S. employees through 2011.
The five best places to work, according to the results of the poll, are Bain & Co., McKinsey & Co., Facebook, MITRE and Google. The data comes from an employee-completed, 20-question survey about their attitudes regarding career opportunities, communication, compensation and benefits, employee morale, recognition and feedback, senior leadership, work-life balance, fairness and respect at their company.
Bain & Co., a global management consulting firm, is, therefore, reportedly the best place to work in, with a satisfaction rating of 4.7 (out of 5) and a CEO approval rating of 96 percent. Incidentally, the highest CEO approval rating went to McKinsey & Co.'s Dominic Barton.
In addition to the two companies above, tech-based organizations like Facebook, MITRE, Google and Apple have also made it to the list, among others.
Online social media networking Web site Facebook took third with a satisfaction rating of 4.3 and an 89 percent approval rating for CEO Mark Zuckerberg. Employees admitted the workload was heavy but ultimately rewarding.
Internet search giant Google was fifth, with scores of 4 and 92 percent, for satisfaction and CEO Larry Page, respectively. Many employees cited the perks and compensations and called the company a good place for engineers.
The top 10 was rounded out by Apple, which earned a score of 3.9. The company's employees, in general, praised the organization for being able to work on the products that people have real emotional commitment to, having a fun environment and great benefits and pay.
In terms of positions from last year's study, Facebook moved down two places but Google jumped from 30th and Apple from 20th. Other tech companies included Salesforce (13), SAP (22), Intel (32) and Groupon (40).
© Copyright IBTimes 2023. All rights reserved.