Facebook May Apologize For 'Real Name' Policy, Changes Expected: Report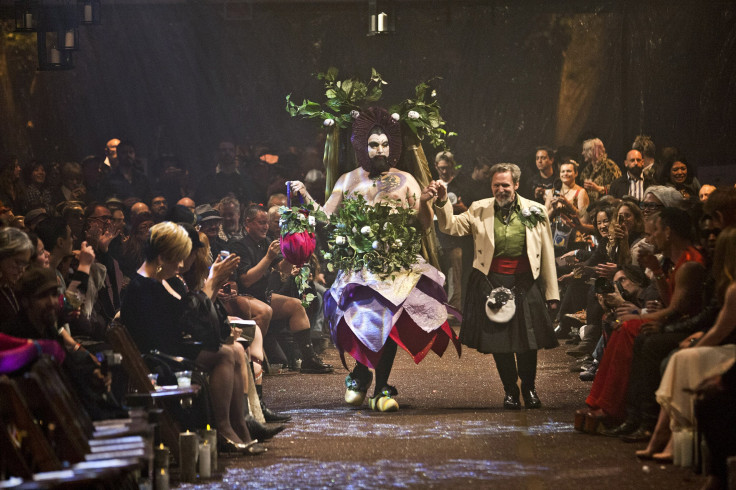 All hell broke loose last month when Facebook suspended the accounts of those using alternate names. The account closures were enforced as part of a new a "real name" policy requiring that every Facebooks user's name should be the same as the name "listed on [their] credit card, driver's license or student ID." The LGBT community, in particular, wasn't happy, pointing out, for example, that the policy put at a disadvantage people who couldn't legally change their names, as many transgender people are unable to do, or gay teens who haven't yet come out to their families and wanted to protect their identity while participating openly in social media. Members of the community have been appealing to Facebook to reverse the policy, and some who oppose the policy have turned to Ello, a new social network in beta that didn't have a real-name policy.
And it sounds like they might have been heard, according to a Wednesday Valleywag report. Anonymous sources reportedly told Valleywag that Facebook will apologize to some of the most vocal opponents of Facebook's "real name" policy -- a group that includes drag queens, LGBT activists, and David Campos, a member of San Francisco's Board of Supervisors. Facebook is also expected to outline to the group how it plans to fix the policy, after which it will make a public announcement. Mark Snyder of the Transgender Law Center organization confirmed that he was meeting with Chris Cox of Facebook on Wednesday, but it's not certain that the expected announcement will be made at the same or a different meeting.
As queer icon Justin Vivian Bond told Huffington Post in September, Facebook's first mistake was messing with drag queens. "Unfortunately for Facebook, drag queens have traditionally been known as having very big mouths," V, who prefers not to use gendered pronouns, said. "And so Sister Roma of the Sisters of Perpetual Indulgence and Heklina who live in San Francisco where Facebook is headquartered were targeted and are speaking out."
In a statement to Business Insider, Facebook had suggested that users who wanted to use assumed names could set up fan pages instead of profiles. Sister Roma, of the legendary drag queen charity organization the Sisters of Perpetual Indulgence, told SFist that setting up a fan page was not a solution to the problem. "I want my friends to find me ... I detest the idea of having a fan page. I'm not f*cking Britney Spears. I have friends, not fans."
In a statement to the International Business Times, Mark Snyder, communications manager of the Transgender Legal Center, said: "This is about people being able to use the name that reflects their authentic self, like transgender people who often change their name but sometimes have trouble doing it legally, and therefore requiring ID is burdensome. Transgender Law Center recently succeeded in getting two transgender women released from ICE detention. The first place they used their authentic names and expressed who they really were was on Facebook. They may not be able to produce an ID that looks like them or has the name they use on it. So, this is an important issue to people from many different communities who need to use a chosen name in order to be their authentic selves online."
A Facebook rep confirmed to Valleywag that there would be a meeting, but declined to discuss the specifics of the policy reversal.
Updates on this story will be made as events progress.
Update: Snyder, of the Transgender Law Center, wrote in an email to IBTimes: "Facebook apologized to our community and we are excited to continue working with them on solutions so we can all be our authentic selves online. It was a very productive meeting."
© Copyright IBTimes 2023. All rights reserved.