Why Facebook 'Real Name' Policy May Drive LGBT Users To Ello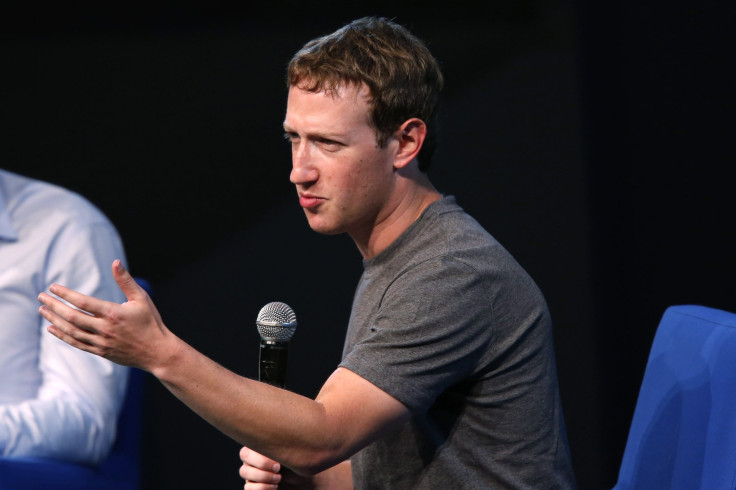 What do the drag queen Hedda Lettuce, cEvin Key of the industrial-music band Skinny Puppy, and a woman with an abusive ex and a fake name on Facebook have in common? Each one is affected by the social-media site's controversial decision Sept. 11 to institute a "real name" policy, which requires a user to either employ a "real name as it would be listed on your credit card, driver's license or student ID" or risk having the relevant account deleted. Drag queens such as Heklina and Sister Roma, whose real name is Michael Williams, were the first to voice their protests against the policy when their accounts were suspended by Facebook.
Public discussion has centered around several topics, ranging from rumors about Facebook's real reasons for requiring users' real names to speculation about which alternative social-media site people might move to. For example, some disgruntled Facebook users are talking about moving to the social-networking site Ello, still in beta. Touted as an ad-free social network that doesn't require real user names, Ello is signing up 4,000 users per hour, according to founder Paul Budnitz, although the Washington Post reported that number has not been independently verified.
For some women and for some in the lesbian, gay, bisexual and transgender, or LGBT, community, the big issue is that Facebook's new policy disregards those who may not merely want assumed identities -- such as entertainers and professional businesspeople who don't want their colleagues to read what they're saying to friends -- but those who might in fact need assumed identities.
For queer icon and performer Justin Vivian Bond -- lauded by the likes of the New Yorker and whose identity card reads, "Stanley Bond," but who wears makeup and dresses and identifies as queer -- the even bigger issue is Facebook's policing of identity. Bond argued the real-name policy affects people for whom having an alternative name is a safety issue.
"It affects people, not just Americans," Bond said in an interview with the Huffington Post, "but people any place [who] are hooked into Facebook ... other cultures where it isn't safe to be trans, it isn't safe to be queer or women don't have rights."
According to Bond, Facebook has become a refuge for marginalized people -- and the real-name policy threatens this safe place: "Sometimes the only way to escape is to create a false identity on Facebook so that if it's your abusive husband or your family that are trying to police your behavior, and you have no way to escape physical or emotional violence, you have that hiding place on Facebook where you can reach out to other people or organizations that can help you escape to a safer environment. So their statement that Facebook is trying to make it a safer place, I think that's a ruse."
In an infamous and much-circulated quote that Michael Zimmer, a privacy and Internet ethics scholar who is an associate professor at the University of Wisconsin-Milwaukee, posted on his blog, Facebook Inc. Chairman and CEO Mark Zuckerberg told "The Facebook Effect" author David Fitzpatrick, "Having two identities for yourself is an example of a lack of integrity." Many commenters said Zuckerberg's position as a powerful white man led him to disregard those who might need fake names.
"Regardless of sexuality or gender expression," one woman wrote in response to the real-name policy and to Zuckerberg's disdain for someone with a fake name, "women are subjected to the violence of men online. When you've been privileged by your place in the hierarchy your whole life, I know it can be hard to imagine receiving rape threats and having random online stalkers ask to see you at your job. But this is our experience." Another person wrote, "Zuckerberg's position really reflects a privileged majoritarian position in a social sense; in a society where wealthy white male is sort of the default, a wealthy white male like him has the privilege of assuming that no one needs to maintain much distance between their private and public lives because wealthy white males like him have the least social need to do so."
Although Bond is still on Facebook, it might not be for long. "I'm giving Ello a trial run, and I'm waiting to see if Facebook changes their real-name policy. If they don't, I'm leaving," Bond told the International Business Times.
For 20-something Michael Spinola, who has an alternative identity on Facebook and identifies as queer: "Rather than being violent or offensive, [the real-name policy] freezes Facebook in time and makes it irrelevant for me. Regardless of what I think about Zuckerberg or his politics, whether I use Facebook mindlessly or only now and then to keep in contact with folks, it's obvious it won't be able to keep up with its users' varying tastes, wants and identities. Facebook has always been highly accessible and convenient, but never so unique or irreplaceable that I would continue to use it as it violates a person's right to define who and what they are. I'm ready to delete my profile as soon as Ello is out of beta."
But for one self-described queer professor on Facebook with a fake name who is unhappy with the policy, Ello might just be more of the same: "It looks like Ello is just like any other internet site, keen ultimately to make money from users," she told the IBTimes. "There is this other thing called Diaspora that looks more promising. As a queer person, I feel like I should desert Facebook out of solidarity, but it's still where friends are."
Another queer professor was more succinct: "I no longer want to go to the gay Facebook," she joked about Ello in a Facebook thread. "I already feel gaylienated."
FOLLOW MORE IBT NEWS ON THE BELOW CHANNELS