Facebook, Twitter Face US Congress Over Politics And The Internet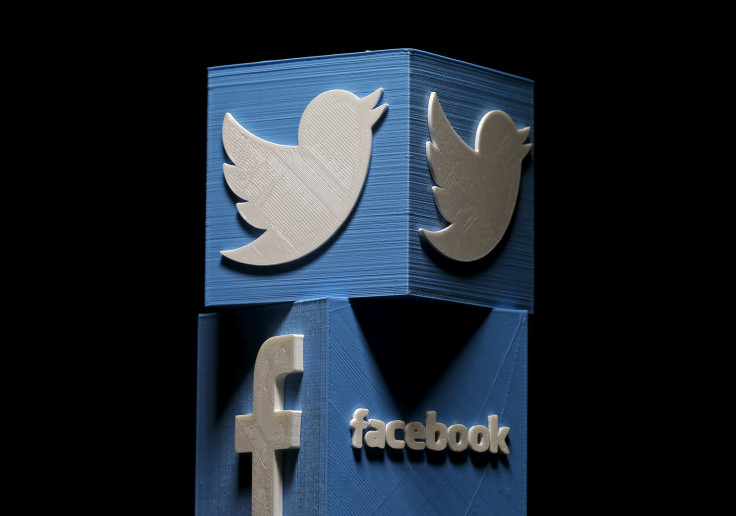 Top Twitter Inc and Facebook Inc executives will defend their companies before U.S. lawmakers on Wednesday, with Facebook insisting it takes election interference seriously and Twitter denying its operations are influenced by politics.
But no executive from Alphabet Inc's Google is expected to testify, after the company declined the Senate Intelligence Committee's request to send one of its most senior executives, frustrating lawmakers.
Facebook Chief Operating Officer Sheryl Sandberg, appearing alongside Twitter Chief Executive Jack Dorsey, will say that her company's efforts to combat foreign influence efforts have improved since the 2016 U.S. election, according to written testimony released on Tuesday.
"The actions we've taken in response ... show our determination to do everything we can to stop this kind of interference from happening," Sandberg said.
The company is getting better at finding and removing "inauthentic" content and now has more than 20,000 people working on safety and security, she said.
Technology executives have repeatedly testified in Congress over the past year, on the defensive over political influence activity on their sites as well as concerns over user privacy.
The Senate Intelligence Committee has been looking into efforts to influence U.S. public opinion for more than a year, after U.S. intelligence agencies concluded that Kremlin-backed entities sought to boost Republican President Donald Trump's chances of winning the White House in 2016.
Moscow has denied involvement.
Google offered to send its chief legal officer, Kent Walker, to Wednesday's hearing, but he was rejected by the committee, which said it wanted to hear from corporate decision-makers.
'DON'T UNDERSTAND THE PROBLEM'
Senator Richard Burr, the committee's Republican chairman, said he expected the hearing would focus on solutions to the problem of foreign efforts to influence U.S. elections and sow political discord, with a jab at Google.
"You don't understand the problem if you don't see this as a large effort from whole of government and the private sector," Burr told reporters at the Senate.
Google said Walker would be in Washington on Wednesday and be available to meet with lawmakers. On Tuesday it released written "testimony" describing the company's efforts to combat influence operations.
Twitter's Dorsey also will testify at a House of Representatives hearing on Wednesday that the company "does not use political ideology to make any decisions," according to written testimony also made public on Tuesday.
Dorsey will appear before the House Energy and Commerce Committee, addressing Republican concerns about how the social media platform polices content.
"From a simple business perspective and to serve the public conversation, Twitter is incentivized to keep all voices on the platform," Dorsey said.
Conservative Republicans in Congress have criticized social media companies for what they say are politically motivated practices in removing some content, a charge the companies have repeatedly rejected.
Trump faulted Twitter on July 26, without citing any evidence, for limiting the visibility of prominent Republicans through a practice known as shadow banning.
Democratic Representative David Cicilline blasted Wednesday's hearing and his Republican colleagues, calling claims of political bias baseless.
"There is no evidence that the algorithms of social networks or search results are biased against conservatives. It is a made-up narrative pushed by the conservative propaganda machine to convince voters of a conspiracy that does not exist," Cicilline said.
© Copyright Thomson Reuters 2023. All rights reserved.