Facebook's Mark Zuckerberg Drops Out As One Of Top 10 Tech Billionaires, Making A Bad Week Worse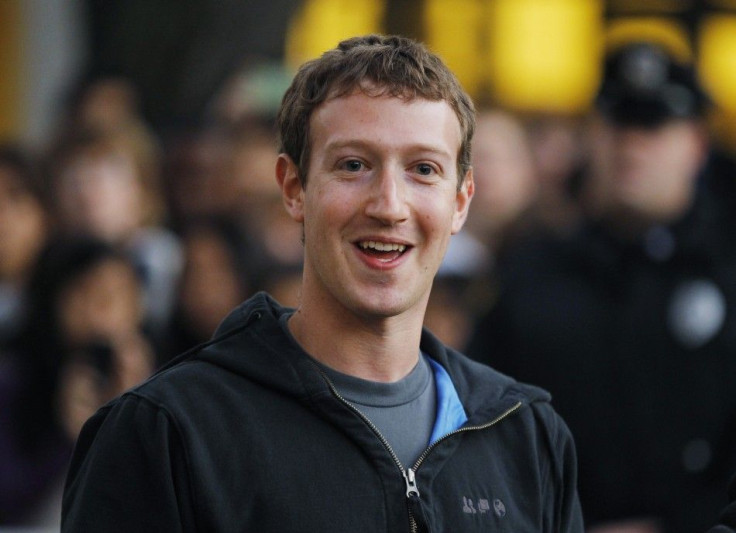 The past week was not kind to billionaire Mark Zuckerberg, chairman and CEO of Facebook Inc. (Nasdaq: FB).
On Wednesday, multiple media outlets reported that Zuckerberg's sister, Arielle Zuckerberg, would be working for one of his largest competitors, Google Inc. (Nasdaq: GOOG), because the giant online-search company had acquired Wildfire Interactive Inc., where she is a junior product manager.
On Thursday, Facebook's share price closed at a new all-time low, as it fell 4 percent to $20.04, continuing a slide that began after the company delivered a weak second-quarter earnings report on July 26. The same day, there were reports that Facebook's social-media platform (its primary intellectual property and the beating heart of the company) might have more than 83 million fake users, which could cost the firm dearly in lost advertising revenue in the near future.
And then, on Friday, Zuckerberg reportedly lost his place among the 10 richest technology billionaires, at least temporarily, according to Bloomberg News.
Zuckerberg lost $423 million of his personal fortune on Thursday, Bloomberg reported. Of course, the vast majority of his wealth is in the form of 503.6 million shares of Facebook and 60 million options on the stock with an exercise price of 6 cents a share. Also of course, he gained all the money lost on Thursday back on Friday, as the company's share price rose 5.24 percent to $21.09.
How exactly this gyration will affect Zuckerberg himself is unclear.
"From an emotional standpoint, he might care," Ron Florance, managing director of investment strategy for the Wells Fargo Private Bank, told Bloomberg. "He's much more worried about maintaining Facebook's market share in the social-media space than the day-to-day valuation swings of his company stock. He's not worried about going broke."
As Matt Lynley of Business Insider put it, "It's going to take a massive decline in Facebook's stock value to really hurt him."
Still, all the news last week was far from encouraging for an outfit that had a rocky beginning in its first quarter of public trading, especially with one of its closest partners shedding even more profits while publicly disavowing Facebook itself, in addition to facing a lawsuit for allegedly dubious business practices.
Of course, the core problems with Zynga Inc. (Nasdaq: ZNGA) are low-quality products and diminished confidence in virtual property, which has few historical norms or developed practices.
In any case, the same day that Facebook's share price hit its all-time low level, the company also unveiled promising and innovative new IP in the form of Facebook Stories. To continue improving upon the Facebook platform itself, the company would do well to focus on this kind of product in the coming months, rather than, as Benzinga and others have suggested, simply trying to save FarmVille.
© Copyright IBTimes 2023. All rights reserved.