Fake News: Trump Hoax Gets TV Station Staffers Suspended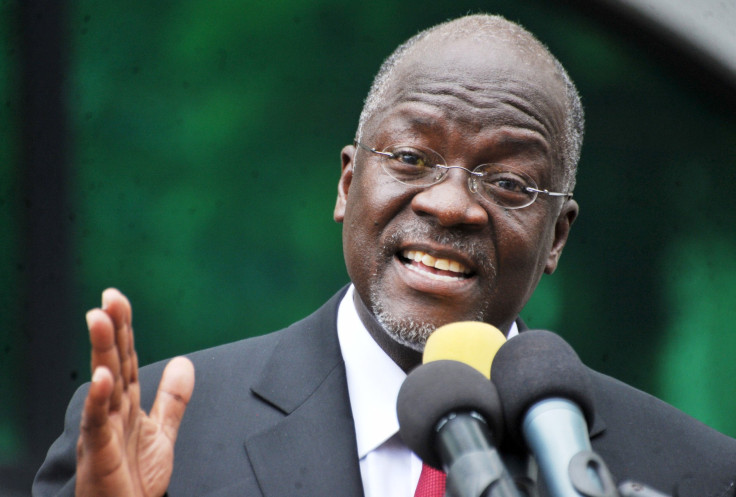 Tanzania Broadcasting Corporation (TBC) was facing scrutiny after it aired a hoax story Friday saying President Donald Trump deemed Tanzania President John Magufuli as an "African hero" in contrast to other leaders who were "doing nothing." TBC has since suspended nine staff after the fake news prank.
The article was published to give the impression that it appeared on the website of Fox News, one of the largest media organizations in the U.S.
Read: Who Is John Magufuli? Tanzania's New President Sworn In At Inauguration Ceremony
The broadcaster's Director General Ayub Chacha said the station should have verified Trump's comment about Magufuli being a great example of African leaders before going live, according to the BBC.
The fake article also reported that Trump made the comments when he was signing an executive order barring African countries from entering the U.S. except for Tanzania. Zimbabwe and Uganda were purported to be on the list of "countries, where presidents are doing nothing and those [that], have declined to leave power."
Trump wanted other African leaders to follow Magufuli's excellent leadership skills, more particularly, his war against corruption, the article added.
Magufuli, 57, who has been in office since 2015, is known as the "bulldozer" for how he goes about restructuring his country, including building roads, waging a public war on corruption and reckless spending.
Citizens of the country said the president, who is the son of a peasant farmer, is very humble and has been keeping all of his campaign vows so far. One of the promises that gained him national and international support was making education free for children whose parents couldn't afford it.
"There is no doubt that President Magufuli is very popular among many ordinary Tanzanians," political analyst Kitila Mumbo told the BBC last year.
© Copyright IBTimes 2023. All rights reserved.