'The Fall' Season 2 Netflix Premiere Date Released; 'Fifty Shades' Star Jamie Dornan To Return In BBC Two Series In 2015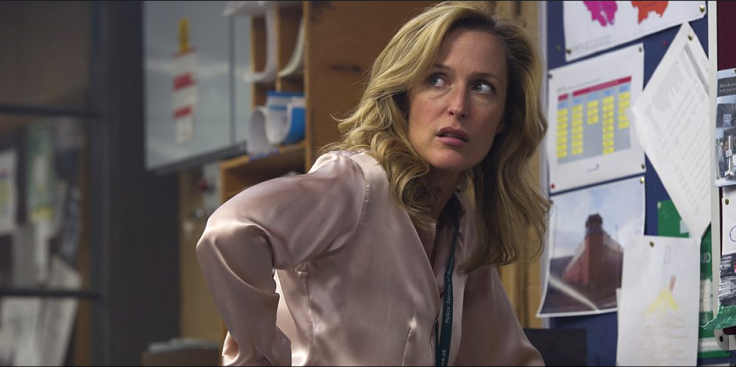 Season Two of the hit UK BBC Two drama "The Fall" premieres tonight. However, for those that are unable to watch on that channel, Netflix announced that it will stream the new season in its entirety on Jan. 16, 2015 at 12:01 a.m. PST. So fans in the U.S. have to wait two more months to get their fix.
"The Fall" debuted in 2013 and quickly became the highest rated drama on BBC Two in a decade. Created by Allan Cubitt, the show takes place in Northern Ireland where a gifted detective named Stella Gibson (Gillian Anderson) is brought in to catch a serial killer targeting young professional women. SPOILER ALERT: It's revealed early on that the killer is Paul Spector ("Fifty Shades of Grey" star Jamie Dornan), a bereavement councilor and general creepy guy. The series focuses on the cat-and-mouse game between the two characters.
"'The Fall' in its first series, was one of the best reviewed TV shows of 2013. It is incredibly suspenseful storytelling, topped with a great cast including Gillian Anderson and Jamie Dornan," Ted Sarandos, Chief Content Officer at Netflix, said in a statement, according to TV Guide. "We're thrilled to offer such a distinguished and entertaining show to our viewers around the world."
The second season of "The Fall" will pick up 10 days after the "unsatisfying" Season 1 finale. The season concluded with more questions than answers as Gibson revealed to Spector, in a tense phone conversation, that she's onto him and his past, forcing the serial killer to leave Belfast for the time being.
According to The Guardian, the beginning of Season 2 feels less like a new season and more like a long pause between episode 5 and 6. The new season premieres on BBC Two on Nov. 14. It will be available to fans on Netflix in 2015. In the meantime, the entire first season is currently streaming on the subscription service.
© Copyright IBTimes 2023. All rights reserved.
FOLLOW MORE IBT NEWS ON THE BELOW CHANNELS