Fan Cam Of Blackpink Jennie Dancing To 'Typa Girl' Goes Viral For 'Insanely Good' Body Proportions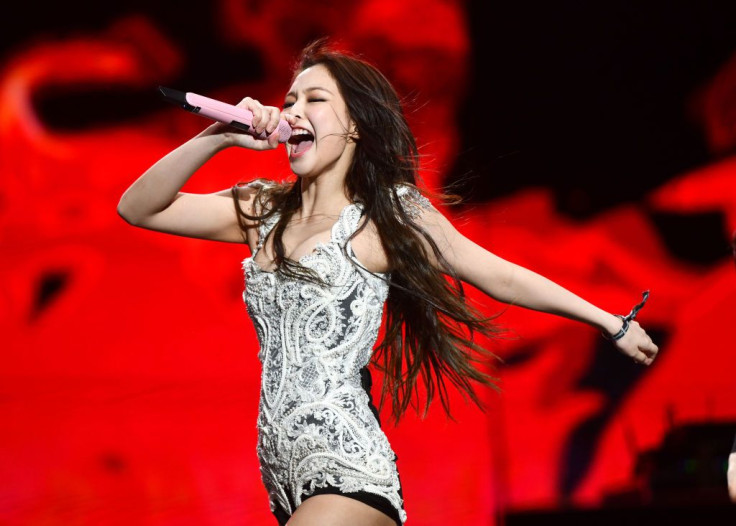 KEY POINTS
A fan cam of Blackpink member Jennie dancing to "Typa Girl" went viral On TikTok
Social media users praised Jennie for having "insanely good" body proportions
Jennie has maintained a strict no-salt diet and is doing Pilates to keep in shape
A video of Blackpink member Jennie is making waves on the internet, catching the attention of thousands of social media users due to her "insanely good" body proportions.
TikTok fan account @blink031497 took to the platform to share a clip of the 27-year-old K-pop superstar dancing to one of her and fellow Blackpink members Jisoo, Rosé and Lisa's greatest hits, titled "Typa Girl." It is unclear when the video was taken. But it appeared to be a performance during their ongoing "Born Pink" world tour.
In the 15-second video, Jennie donned a black halter crop top paired with bejeweled shorts as she did several body waves to the beat of the 2022 track, released as part of Blackpink's second studio album.
Social media users and fans — known as Blinks — immediately flocked to the comments section to express their admiration for the "Solo" singer's beauty. The video has since accumulated over 746,000 views and 93,500 likes.
"Her body proportions are so insanely good," one user commented, while another wrote, "Jennie looks so ethereal."
"My type [of] girl," a third user stated.
Another commented, "She's so stunning."
"She's gorgeous [oh my gosh]," a fifth user said, while another wrote, "Slay."
Dubbed the "Human Chanel," Jennie has been recognized for her unreal visuals and perfectly shaped physique since she first debuted under YG Entertainment in 2016. She also previously stunned her supporters, confidently posing in little-to-less clothing during her photoshoot with the American brand Calvin Klein.
Though some may express concern for her thin body, the singer has been living a healthy lifestyle, despite her jam-packed schedule of touring around the world and attending high-profile events.
In an interview with Cosmopolitan Korea in 2018, Jennie revealed that she often hits the gym and watches what she eats, especially when gearing up for promotional activities.
"Even when they're eating something delicious, I just eat porridge since I'm on a no-salt diet because I tend to swell when I eat a lot of salty food," she said before explaining that she also follows a food pattern, which consists of eating an avocado salad every day paired with a glass of detox juice.
Jennie is also fond of doing Pilates — a low-impact exercise that helps to enhance balance, core strength, mobility, flexibility, and overall mood — as seen in posts she shares of herself working out on her personal Instagram account.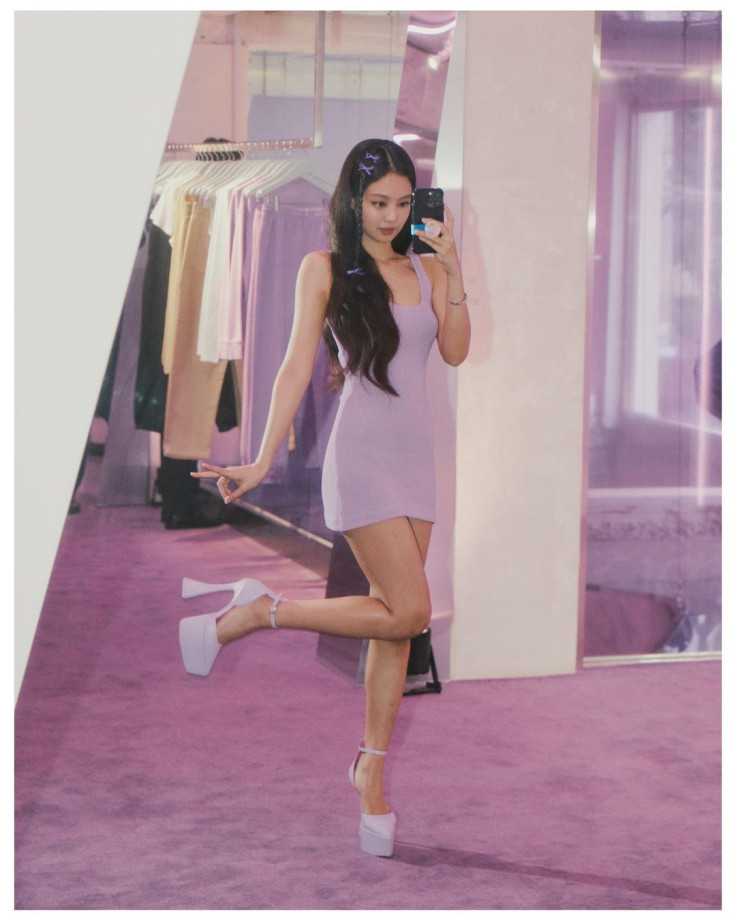 © Copyright IBTimes 2023. All rights reserved.