Fans Send Protest Trucks Outside SM Entertainment To Improve SNSD Taeyeon's Promotions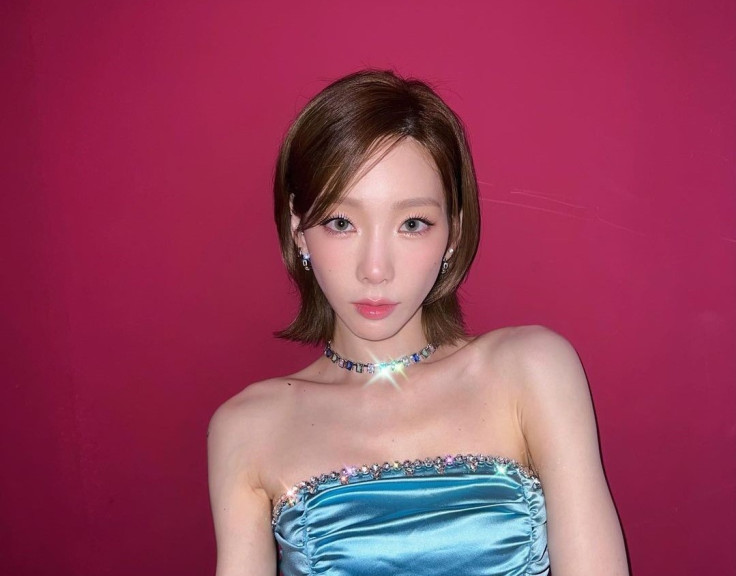 KEY POINTS
Taeyeon's fans are angry due to the singer's lack of promotions
The fans sent out protest trucks outside SM Entertainment
Taeyeon released a statement regarding the issue on Bubble
Fans of Taeyeon — one of the biggest music artists in South Korea — are rallying on the streets of Seoul, urging the artist's longtime label SM Entertainment to boost her promotional activities.
The 34-year-old Girls Generation leader has had a successful solo debut since 2015, capturing the hearts of people with her vocal abilities and oozing charms. But her devoted fanbase — known as Taeganger — is concerned that she's received insufficient promotional efforts from her label, including the failure to promote Taeyeon's tours and induvial content. They also want SM to find a better concert venue to accommodate her fans.
To express their concerns, fans sent several protest trucks outside SM Entertainment. Each truck featured a banner with most of the fanbase's messages for the label. The protest ran until early morning Friday, June 23 (KST), according to an update posted by Twitter fan account @kimtaeyeonbar.
Another fan account, with the handle @DC_TaeYeon, also took to Twitter on Thursday to share the protest on the platform, including clips of the trucks and the texts written on the LED banners. The caption read: "It's a truck phrase. It will continue until you give feedback."
The banner messages read, "Figure out the fandom size, change the rental venue location," "The glamorous SM 3.0, it's all open, but it's just a [pretense]," "2 self-made content in 9 months, is that SM style equity? Equality?" "A world tour is more than enough, but the Asia tour is a mess," and "Taeyeon tour that's at the arena level, ridiculous audience prediction," according to an English translation provided by @309KTYSS on Twitter.
The mass protest reached Taeyeon. The "Fine" hitmaker released a statement regarding the issue on Bubble — a community app where SM Entertainment artists communicate with their fans — saying, "From a fan's perspective, I fully understand that the company's way of managing a situation and work skills [is] frustrating, I also feel uncomfortable."
She continued, "It looks like there are a lot of qualitative problems that need to be figured out and handled, I'll try to do what I can from my position so that we can change into a better way," adding that she's aware of SM's mistakes and that there's an internal problem.
"Our fans who like and support singers and are busy living their daily life... I'm sorry to worry you, and I'm upset. Please calm down a bit, and I'll do my best to diligently communicate with you," she concluded.
Meanwhile, Taeyeon will continue with "The Odd of Love" tour, which kicked off with a two-night show at the KSPO Dome in Seoul, South Korea earlier this month. She is scheduled to perform in several countries across Asia for the summer, including Taiwan, Japan, Indonesia, Philippines, Thailand and Singapore.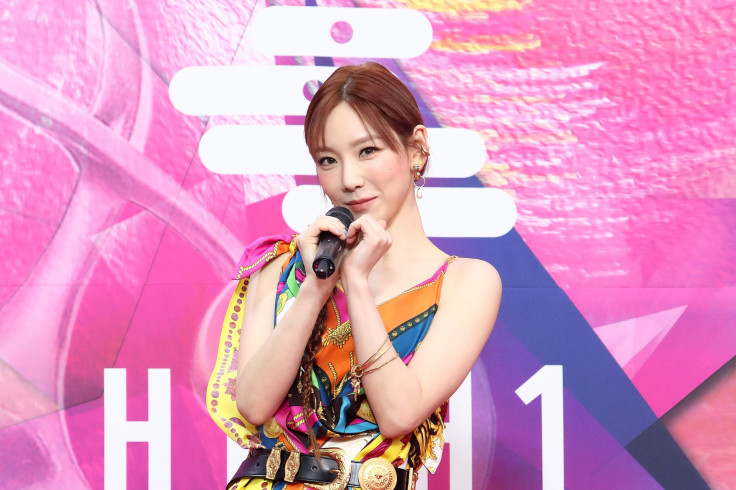 © Copyright IBTimes 2023. All rights reserved.