Fans Slam ADOR CEO For 'Inappropriate' Concept Of NewJeans' 'Cool With You' Music Video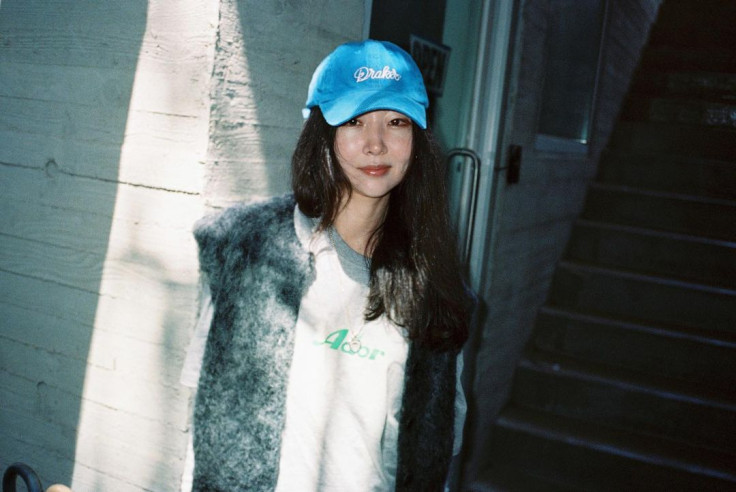 KEY POINTS
ADOR CEO Min Hee-jin faces backlash for the concept of NewJeans' "Cool With You" music video
Fans blame Min Hee-jin for allowing an "inappropriate" concept for a group with minors
NewJeans dropped the "Cool With You" music video Tuesday on YouTube
Fans are calling out ADOR CEO Min Hee-jin for suggesting such an "inappropriate" concept for NewJeans' official music video for "Cool With You."
On Wednesday, the five-member group dropped the highly anticipated music video for the track via HYBE Labels' official YouTube channel.
Though it sparked excitement from fans — known as Bunnies — since it featured star-studded guests such as "Squid Game" actress HoYeon Jung and Hong Kong-born actor Tony Leung, some seemed to think that its storyline wasn't suitable for minors in the group, given that the youngest member, Hyein, is only 15 years old.
One of the scenes that caught the attention of viewers was when HoYeon was seen approaching her assumed lover — whose upper body wasn't clothed — in bed.
Despite the 29-year-old South Korean model being fully clothed, some viewers suggested it was about two people making love, and that Hanni, Haerin, Minji, Danielle and Hyein were watching the scene. HoYeon was also seen acknowledging the members watching through the window.
Another scene that bothered the fans was when HoYeon stripped off her clothes toward the end, and the girls were also there to watch it unfold.
Following the release of "Cool With You," a Twitter user with the handle @fromisburgers uploaded clips of the seemingly inappropriate scene on social media. The user captioned the video: "ummm..???????"
It has since garnered 4.6 million views, 9,815 quote retweets, 331 retweets and 3,638 likes. Most fans also expressed disbelief and blamed NewJeans' boss, Hee-jin, for suggesting the concept.
"In NO CONTEXT should ANY media have a sensually shot scene of two adults in bed spliced together with a scene of kids (especially WATCHING the adults). I need you to understand p3d0s make/use things like this video as 'legal' [child sexual abuse] material (aka child p—n)," one user said.
Another commented, "The problem here is the vibe is predatory. It is a risk to the girls. Hyein is way too young for concepts like these, [to be honest] all the girls are. Why not wait a few years if you wanted to make a group concept like this?"
"They [should've] kept it cute [with] 'Super Shy' and 'New Jeans' [because] this literally almost looks like soft p—n," a third user said, while another said, "Oh? [not going to like] art or not, this is making me uncomfortable knowing there are still minors in the group."
"Listen, I don't care if y'all like new jeans' music, but if you're going to defend Min Hee-jin, HYBE, ADOR, and their repeatedly inappropriate concepts for a group full of minors please block me," a fifth user said.
"Y'all just need to admit that Min Hee-jin, the [pedophile], is weird instead of making these lame excuses. Like there was no need for [an] actress (who was in Squid games) needing to take off her clothes in [an] M/V with a group of minors," a sixth user claimed.
Another wrote, "[Min Hee-jin] gotta be taken out, I'm sorry."
"As much as NewJeans' concepts and songs can be really good, Min Hee-jin finds a way to do something creepy and odd and that just pulls me out of it and makes me so uncomfortable," an eight user stated.
While some fans defended NewJeans as well as Hee-jin, claiming that the concept referred to the mythology of "Cupid," others still found the execution of the plot "weird" and "inappropriate."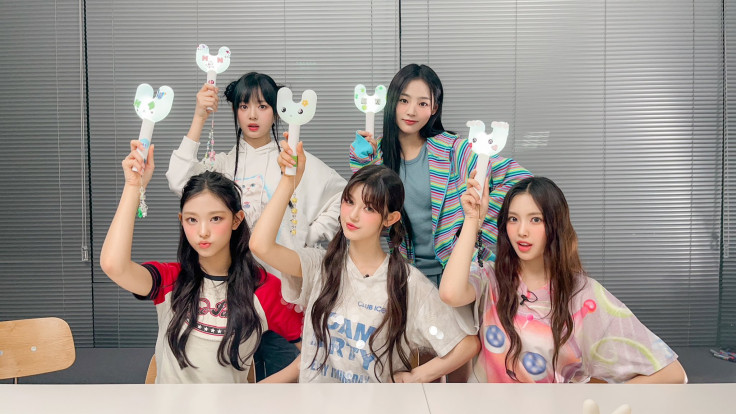 © Copyright IBTimes 2023. All rights reserved.