Fans Slam BeLift Lab After Video Of ENHYPEN's Jake Dancing 'In Pain' During Concert Goes Viral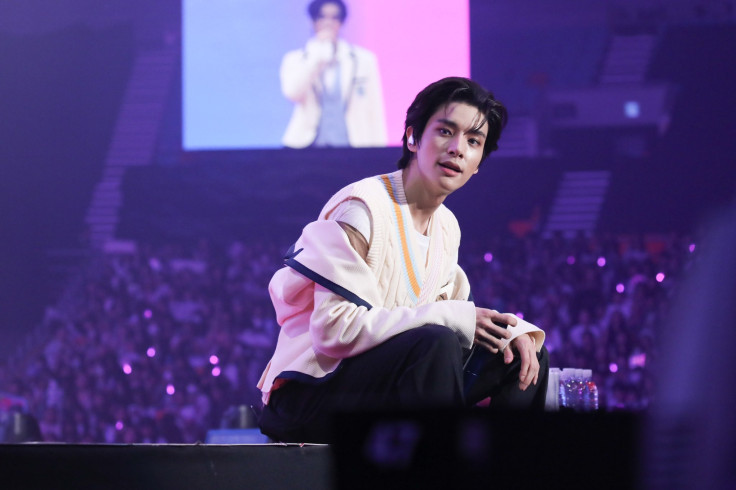 KEY POINTS
ENHYPEN kicked off its second world tour, "Fate," at the KSPO Dome in Seoul, South Korea, over the weekend
A video of Jake dancing "in pain" during the group's "Sacrifice (Eat Me Up)" performance went viral online
Jake confessed during ENHYPEN's Weverse livestream that he almost teared up during "Criminal Love"
A video of Jake clenching "in pain" during a performance at ENHYPEN's "Fate" tour in Seoul is making rounds on the internet, sparking angry reactions from fans who are blaming BeLift Lab for allegedly "exploiting" the members.
Over the weekend, the seven-member South Korean pop boy group kicked off its second world tour, performing a two-night show at the KSPO Dome in South Korea. ENHYPEN performed most of the tracks from its latest min-album, "Dark Blood," as well as several hit songs from its discography.
Though the concert was meant to be a joyous occasion for both the group and fans — known as ENGENE, the latter couldn't help but notice how tired ENHYPEN looked during performances, especially Jake — who seemed to be tearing up and dancing
"in pain" while performing "Sacrifice (Eat Me Up)."
A fan cam of the 20-year-old Australia-born singer has since gone viral, showing him doing the steps of the song's chorus but evidently shutting his eyes on some parts and trying hard to push through with the performance.
Fans sympathized with Jake and the rest of the members, demanding they be allowed to rest more. Some even blamed their music label BeLift Lab, claiming it mishandled the group and exhausted the members' bodies at a young age.
"They need some rest, their health is more important than anything else," one user commented on a video uploaded by TikTok user @nishiscvr. It has accumulated 247,100 views and 101,200 likes as of press time.
"They've worked so hard, hopefully, they're getting enough rest they really are giving it their all," a second user said.
Another user uploaded the now-viral video and added their own thoughts on the situation, writing, "It makes me angry that [a] f—k a—s company [is] exploiting these boys to the bone. The fact that they're so young yet have to put their bodies through so much pain and pressure just to put on a show is devasting."
The user added that it would eventually take a toll on the members' physical and mental health and urged BeLift Lab to put their "s—t" together and re-arrange the dance segments to give ENHYPEN some rest.
"I think this setlist is very [badly] organized. They should've put more singing-only songs in between the [choreography] ones," a fourth user said.
"I just knew there were too many songs in the setlist, plus most have exhaustive[choreographies]!!! I hope they stay strong and healthy throughout the tour," a fifth user said.
Another wrote, "I' m so scared for them because they have to perform more while being overworked."
"This whole situation could have been avoided if they reduced the [number] of songs they performed or switch around the setlist," a seventh user said.
On Sunday, after the South Korea stint concluded, Jake, Heeseung, Jungwon, Sunoo, Jay, Sunghoon and Ni-Ki held a live stream on Weverse, thanking the fans for attending the show and talking about some of the events that transpired.
During the live, Jake also admitted that he felt like tearing up during the performance of "Criminal Love," which had a lot of popping movements. He said there were moments when he clenched his teeth and tried to hold in his tears, as seen in a clip uploaded by user @rnlkim that included English translations.
ENHYPEN is set to perform once again at the Kyocera Dome in Osaka, Japan, on Sept. 2 to 3 and the Tokyo Dome on Sept. 13 to 14. It will then jet off to the U.S. to perform across cities such as Los Angeles, Glendale, Houston, Dallas, Newark and Chicago.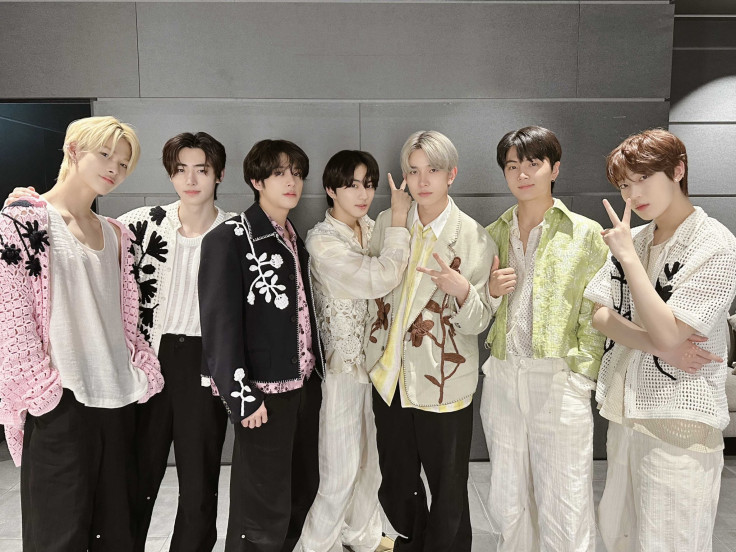 © Copyright IBTimes 2023. All rights reserved.