ENHYPEN Surpasses 2 Billion Stream Mark On Spotify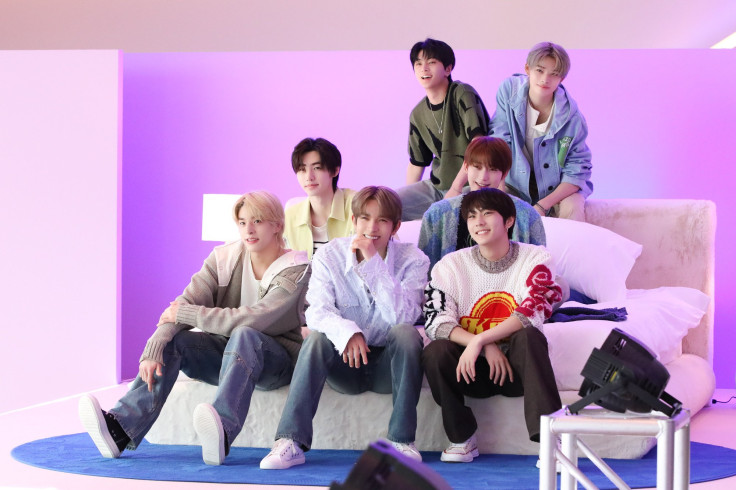 KEY POINTS
ENHYPEN surpassed over 2 billion streams on Spotify
"Fever" was the group's most played song on the music streaming platform
ENHYPEN became the fastest South Korean act to hit this milestone
ENHYPEN hit a new milestone by surpassing 2 billion streams on Spotify.
The seven-member group composed of Jungwon, Heeseung, Jay, Jake, Sunghoon, Sunoo and Ni-ki surpassed 2 billion cumulative streams on Spotify, the world's largest music streaming company, this week, South Korean media outlet OSEN reported.
Among ENHYPEN's songs on Spotify, "Fever" was the most played, with 256.2 million streams as of press time. It was followed by "Drunk-Dazed" and "Polaroid Love" with 211.05 million and 208.6 million Spotify streams, respectively.
According to Chart Data, this milestone makes ENHYPEN the fastest South Korean act to hit 2 billion streams on Spotify.
ENHYPEN currently boasts 5.97 million Spotify followers and 9.03 million monthly listeners.
The group first achieved its first billion streams on Spotify in June 2022, just 571 days after debuting on November 2020, making them the fastest K-pop act to reach this milestone at the time, according to Kpop Charts.
The record is currently held by NewJeans, who crossed the 1 billion Spotify stream mark in just 219 days.
In other news, ENHYPEN released its collaboration song with "Pokémon" Tuesday. The collaboration song "One and Only" is part of The Pokémon Company's "Pokémon Music Collective" project.
The "One and Only" music video has since garnered over 1.4 million views on YouTube and is currently at No. 17 on YouTube's Trending for Music list.
In the music video, ENHYPEN members Jungwon, Heeseung, Jay, Jake, Sunghoon, Sunoo and Ni-ki hang out with their new Pokémon friends on a camping trip.
ENHYPEN will kick off its second world tour, "Fate," with a two-day concert at KSPO Dome in Seoul on July 29 and 30, before making its stops across Asia and the U.S.
"Fate" comes after ENHYPEN's first world tour, "Manifesto," which ran from September 2022 to February 2023.
ENHYPEN's second world tour comes after the successful release of the group's fourth mini album, "Dark Blood," which hit streaming platforms on May 22. It sold over 1.3 million copies within the first weeks of its release on South Korea's Hanteo, breaking the group's personal record of 1.2 million with "Manifesto: Day 1."
The seven-member group, brought forth by the observation reality show "I-Land," debuted on Nov. 30, 2020, with its first mini album, "Border: Day One."
Since its formation on "I-Land," ENHYPEN has released six albums in total, namely, "Border: Day One," "Border: Carnival," "Dimension: Dilemma," "Dimension: Answer," "Manifesto: Day 1" and "Dark Blood."
In October 2022, ENHYPEN released its debut Japanese studio album, "Sadame," through Virgin Music. The album consists of nine tracks.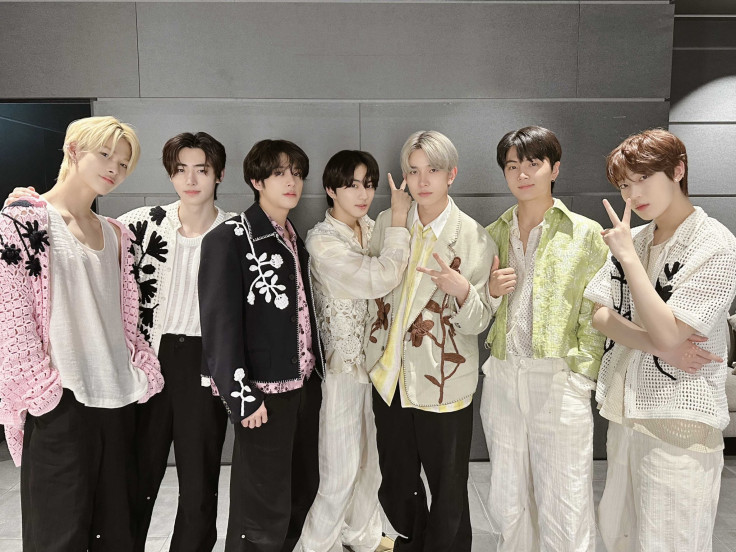 © Copyright IBTimes 2023. All rights reserved.