10 K-pop Group Accounts With The Most Followers On Instagram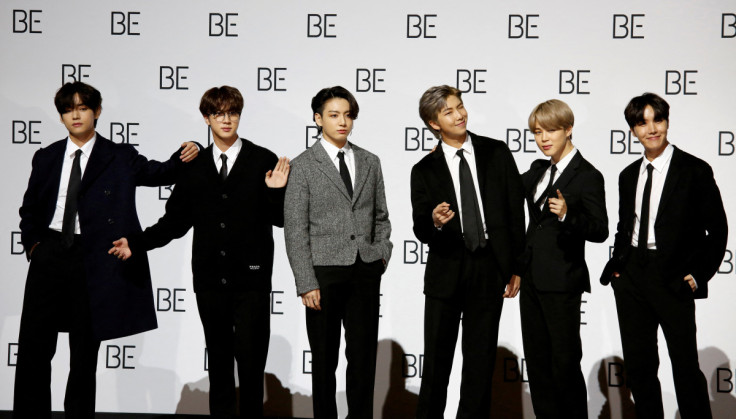 KEY POINTS
BTS, BLACKPINK and TWICE earned the top three spots on the list
BTS has a whopping 73.7 million followers on Instagram
Other artists on the list include NCT, TXT, Stray Kids and ITZY
The K-pop industry is continuously gaining recognition, with several K-pop groups earning millions of supporters worldwide. As these K-pop idols rise to fame, their follower counts have impressively increased over the years while they actively promote as a group — or even individually.
Below is the list of the 10 most followed K-pop group accounts on Instagram, according to the Twitter account @viraltakes.
1. BTS
Despite going on an indefinite hiatus in June 2022, BTS still reigns supreme among other K-pop groups, with a staggering 73.7 million followers. As of late RM, Jimin, Jungkook, Suga and V, are pursuing individual projects. Meanwhile, Jin and J-Hope are completing their mandatory military service in South Korea.
2. BLACKPINK
With 56.6 million followers on Instagram, Jennie, Lisa, Jisoo and Rosé proved they're one of the biggest K-pop girl groups globally. Although they have yet to reveal details about their contract renewal with YG Entertainment, it seems BLACKPINK isn't going anywhere as the members continue their "Born Pink" world tour.
3. TWICE
After nearly eight years in the K-pop industry, TWICE has started to gain international recognition, selling out several arenas and stadiums across the globe for its "Ready To Be" world tour. The nine-member group currently has about 28.4 million followers on Instagram.
4. Stray Kids
Since 2018, Stray Kids has become one of the biggest fourth-generation K-pop groups, accumulating about 26.1 million followers on the platform. The eight-member group is actively promoting its third full-length album, "5-Star."
In August, Stray Kids will embark on its "5-Star Dome Tour 2023," performing across five different domes in Japan and South Korea.
5. ITZY
Accumulating 19.3 million followers on Instagram, ITZY's fame is continuously on the rise. Yeji, Lia, Ryujin, Chaeryeong and Yuna are currently gearing up for their most-awaited comeback. They are slated to release their seventh mini album, "Kill My Doubt," by the end of this month.
6. NCT
NCT — which stands for Neo Culture Technology — has garnered a total of 16.4 million followers on the platform. The mega group debuted under SM Entertainment in 2016 and has since been divided into five sub-units: NCT U, NCT 127, NCT Dream, WayV and NCT DoJaeJung.
7. NCT 127
Out of five sub-units, NCT 127 has the greatest number of followers on Instagram, garnering about 16 million. As of late, the group consists of ten members: WINWIN, Haechan, Jaehyun, Mark Lee, Doyoung, Yuta Nakamoto, Jungwoo, Johnny, Taeil and Taeyong.
NCT 127 last released a full-length album, "2 Baddies," in September 2022 and a re-packaged album, "Ay-Yo," earlier this year.
8. Tomorrow x Together (TXT)
Another BigHit Music artist has gained international fame, and it's no other than Tomorrow x Together (TXT) with 14.8 million followers. After debuting in 2019, the five-member group has been dominating the music charts internationally, even earning the No. 1 spot on Billboard's 200 music charts with "The Name Chapter: Temptation."
9. ENHYPEN
Although fairly new to the K-pop industry, ENHYPEN has amassed about 13.3 million followers on Instagram. Most recently, the group announced that it would embark on its second world tour, "Fate" — in support of its fourth mini album, "Dark Blood," across cities in the U.S., Japan, and South Korea.
10. NCT Dream
Concluding this list is NCT Dream, currently the second-highest sub-unit with the most followers on Instagram, garnering 12.7 million.
Mark Lee, Jaemin, Jisung, Jeno, Haechan, Chenle and Renjun recently earned the third-highest record for first-week sales in 2023 on South Korea's Hanteo chart with 3.6 million album copies sold.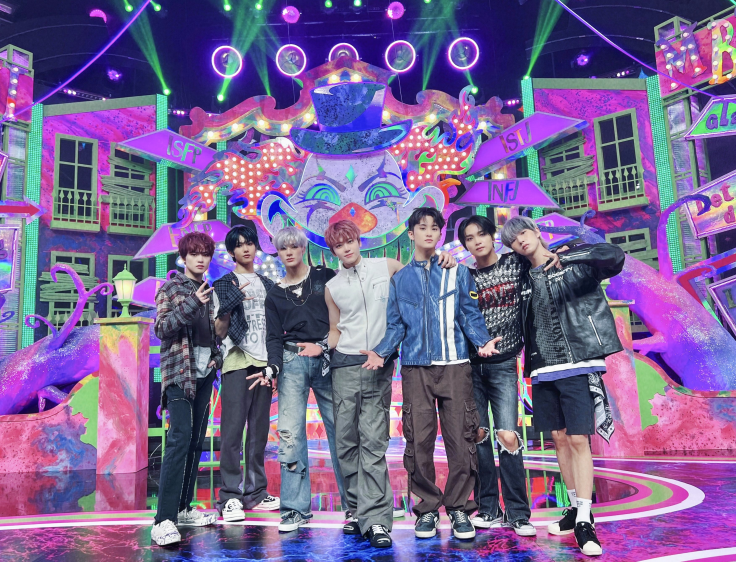 © Copyright IBTimes 2023. All rights reserved.