Fans Of Stray Kids' Felix Accused Of Buying Followers; Netizens Show Proof
KEY POINTS
Stray Kids' Felix is reportedly the fastest fourth-generation idol to surpass 1 million followers on Instagram
An anonymous poster shared screenshots of Felix's alleged fake followers on the online community
All followers of a seemingly Instagram growth set-up account allegedly follow Felix on the platform
After Stray Kids member Felix achieved the milestone of becoming the fastest fourth-generation K-Pop idol to achieve 1 million followers on Instagram, some netizens accused his fans of allegedly buying Instagram followers to grow their idol's account.
An anonymous poster who goes by the username @yawntruly took to pannkpop Wednesday to accuse fans of Stray Kids' Felix of buying fake Instagram followers.
In the post titled "Stray Kids Felix fans caught buying fake Instagram follower[s]," the poster claimed that "eagle-eyed netizens spotted something fishy" when the six members of Stray Kids, Bang Chan, Changbin, Hyunjin, Felix, Seungmin and I.N, all got at least 1 million followers in just two hours.
The poster claimed that fans of Felix seemed to have purchased fake Instagram followers for their idol upon noticing that almost all 10 thousand followers of the user account @astro_growsocial also follow Felix's Instagram account.
One of the posts on the Instagram account showed that it was a growth set-up account, claiming it's "the best place to buy Instagram followers, likes and views."
Poster @yawntruly also claimed that the dedication of Stray Kids' fans to ensure he's on top "by all means seems to know no bounds."
"Are you jealous? Stop being like that. [You are all] embarrassing," read one comment on the online community post, while another user commented, "Focus on TXT, not other group[s]. Stream more, girl."
Another commenter also asked the original poster for clarification, "Who are these netizens [though]? Please mention reliable sources."
Meanwhile, after the Stray Kids members opened their individual accounts on Instagram Wednesday, some celebrities started following them on the platform.
As of press time, Felix has 3.5 million followers on Instagram. Among his millions of followers are Korean-Thai actor "Noeul" Nuttarat Tangwai, Thai model and actress June Wanwimol, Thai actress "Milk" Pansa Vosbein, Japanese performers Ryusei Kainuma and Taiki Sato, Chinese-American dancer Ellen Min of Ellen & Brian and American YouTuber Zach Hsieh, among many others.
Stray Kids is the fourth most-followed K-Pop group account on Instagram, with over 26.4 million followers next to TWICE, BLACKPINK and BTS.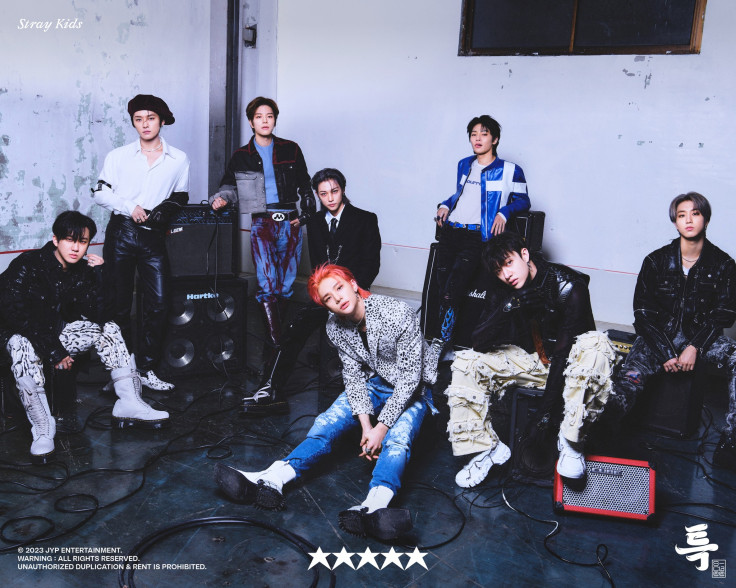 © Copyright IBTimes 2023. All rights reserved.