LOOK: Stray Kids' Bang Chan's Visuals At Lollapalooza Will Make You Swoon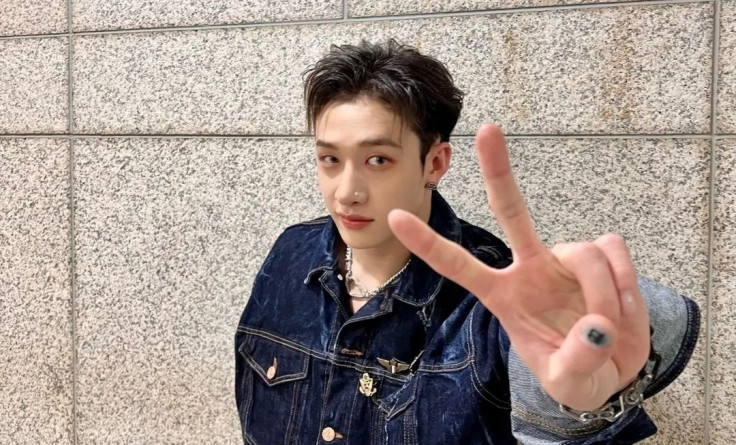 KEY POINTS
Stray Kids headlined Lollapalooza Paris on Friday
The group is the first K-pop act to headline the French music festival
Fan photos and videos of Bang Chan have fans swooning over his visuals
Stray Kids' member Bang Chan on this year's Lollapalooza Paris is making fans swoon over his visuals.
On Friday, Stray Kids headlined the Lollapalooza in Paris, making them the first K-pop act to headline the French music festival, according to The Korea Herald.
After the K-pop group's performance at the festival, fan photos and videos of the group's leader, Bang Chan, made rounds online, causing fans to swoon over his visuals.
A Stray Kids fan account, @captainCB97s, tweeted a photo of the 25-year-old idol and captioned it with "BANG CHAN'S SMILE?!? ARMS?!? ABS?!? WAIST!?? A–?!?"
The tweet has since gained over 538,300 views, 7,600 retweets, 1,487 quotes, 44,100 likes and 1,700 bookmarks, with other fans swooning over Bang Chan's photo.
"My eyes don't know where to focus, but I'm delighted," said one fan, while another tweeted, "THIS IS A LOT. [F]irst of all, GORGEOUS. [S]econdly, [I'm] so glad to see him happy and having such a great time. [B]ut also...DAMN."
"This dude's proportions are just unreal," another fan quipped, while a fourth fan stated, "I just want to know what's in the Paris air. [P]lease calm down sir, my weak weak heart cannot take this."
A fan cam video of Bang Chan doing a body roll in his black leather outfit during the group's "Venom" performance had fans going crazy.
"[Oh my f—- god] THOSE LOLLA CLIPS ARE KILLING ME EACH TIME A LITTLE MORE," tweeted one fan, while another said, "I can't die yet. I need to see this live."
Meanwhile, another fan-recorded video of Bang Chan, originally posted on Twitter by @banqtanwithluv, was reposted by @AboutMusicYT and has since gained over 1.3 million views, 43,300 likes and 10,100 retweets.
In the viral video, Bang Chan performs his part in the song "Heyday."
Fans have been tweeting, "Look away from him," "Stop looking at my man," "Don't look at him" and "It's been an hour. You can delete [this post] now," jokingly wanting to gatekeep the Stray Kids leader.
"[I] honestly don't feel comfortable with [you] all posting this [right now] [be]cause this is my man, and he has kids to take care of. [S]eeing all [you] all h— thirsting over my man is making me [really] uncomfy," another fan tweeted in sarcasm."
This year's Lollapalooza Paris, the French edition of the annual rock festival held worldwide since 1991, had a three-day run from Friday to Sunday at the Hippodrome Paris Longchamp.
Stray Kids performed at the main west stage on the first day of the festival alongside other artists, including Zoe Wees, The Lathums and Lindsey Stirling, among many others.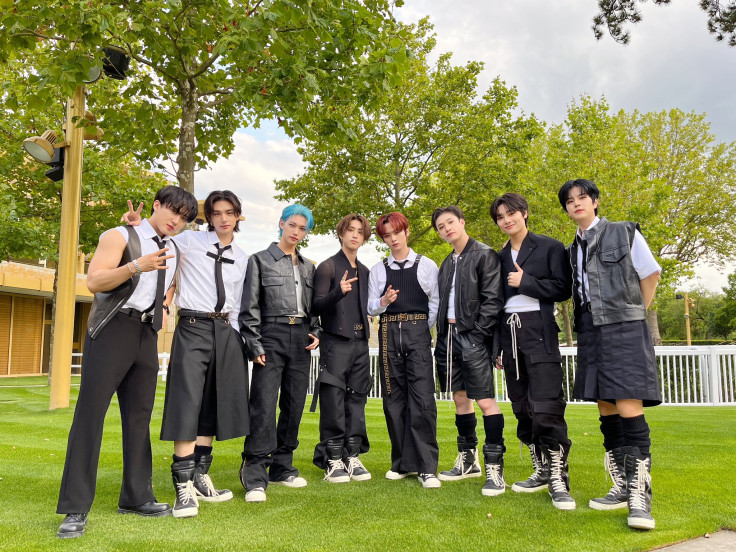 © Copyright IBTimes 2023. All rights reserved.