Fappening 2.0 Nude Photo Leak Update: Celeb Jihad Reacts To Amanda Seyfried's Legal Threat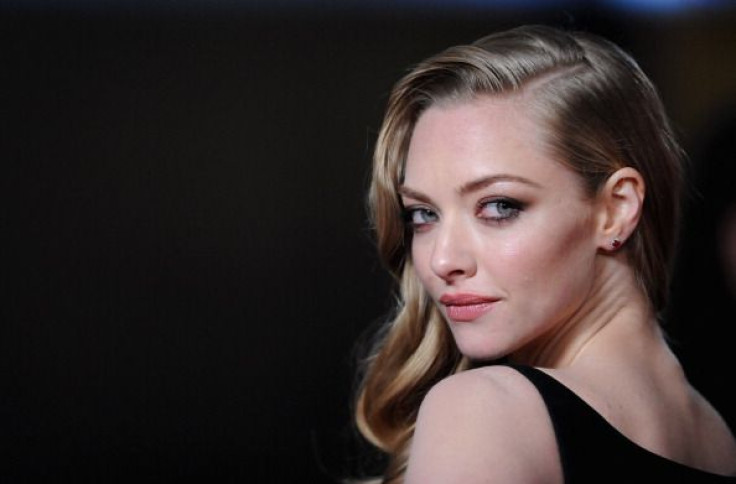 Celeb Jihad, a website that posted nude photos of Amanda Seyfried with ex-boyfriend Justin Long, responded to the "Les Misérables" actress' legal threat late Wednesday. The website's response was sent to Gossip Cop after Seyfried's lawyer demanded Celeb Jihad to "immediately and permanently" take down the photos.
"We are reviewing the [legal] letter and will consult the holy Qur'an for guidance," Celeb Jihad told Gossip Cop as photos of Seyfried remained on the website.
TMZ was the first to leak the letter from her lawyers, which read: "It recently has come to our client's attention that, without the authorization of our client or the copyright holder, several very private photographs of Ms. Seyfried either in various states of nudity or intimate moments with her former boyfriend (the 'Seyfried Photographs') have been reproduced and posted.
Read: Full Fappening Victim List After 2.0 Leaks Nude Pictures
"Your unauthorized use and distribution of the Seyfried Photographs constitutes, at a minimum, copyright infringement, violation of Ms. Seyfried's right of privacy under applicable law and tortious conduct under state and common law," the note read, adding that if the photos were not removed, legal action will be taken that may "include injunctive relief, claims for compensatory and exemplary damages, attorneys' fees and accounting of our revenues from the unauthorized use of our client's image and all other costs associated with our client's claims."
Celeb Jihad is the same website which posted private nude photos of Lucy Hale last December but took them down after being threatened with a lawsuit.
The latest leak of Seyfried's photos are part of another Fappening scandal, loosely dubbed the Fappening 2.0.
The first incident occurred in 2014 and was called "the fappening" — a subreddit by the same name that was created for pictures and news related to the leaked images that were first posted on 4chan.
Ryan Collins hacked into the iCloud accounts of several actresses, including Jennifer Lawrence, Kim Kardashian and Vanessa Hudgens, and leaked their images. He later pleaded guilty to hacking into the computers of more than 100 victims.
"Beauty and the Beast" actress Emma Watson was also involved in the latest hack and she responded to the leaked images Wednesday.
"Photos from a clothes fitting Emma had with a stylist a couple of years ago have been stolen," her publicist told the BBC Wednesday. "They are not nude photographs. Lawyers have been instructed and we are not commenting further."
© Copyright IBTimes 2023. All rights reserved.