'Fargo' Season 3 Star Ewan McGregor Talks Playing Stussy Brothers Ray And Emmit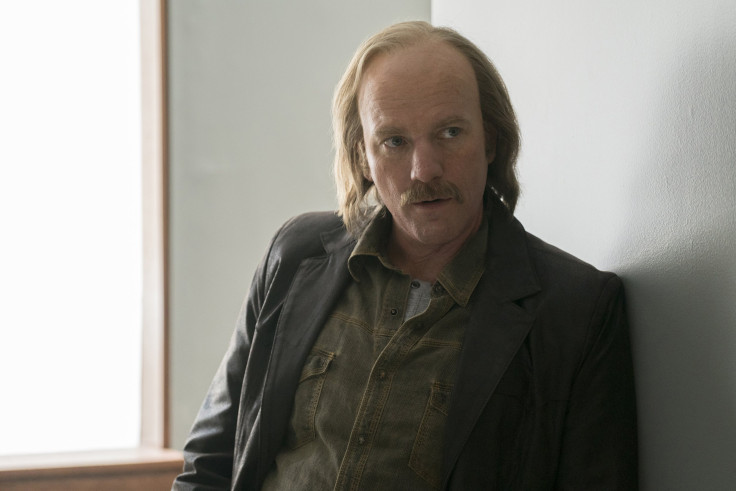 Ewan McGregor likes the challenge of playing two different characters in one project.
In a new "Fargo" featurette released by FX, McGregor said that he signed on to play the Stussy brothers, Ray and Emmit, in Season 3 of the Noah Hawley-created series because he loves the challenge of giving both characters a distinct persona.
"I first heard about this project from a producer, who is one of the producers of FX," McGregor said. "He said, 'We're casting Season 3 now and we need somebody to play two brothers.' That's sort all he said and my interest was piqued. I love the idea of that. It's not like they are identical twins or anything, so that further my challenge to make them two separate people."
READ: "Fargo" star Carrie Coon talks working with Noah Hawley
McGregor said that the show's hair and makeup team has helped him a lot in bringing two different characters to life. "I have a great deal of help in terms of makeup and hair," the Scottish actor said. "The creations of those two characters are very much achieved through those mediums."
"When we are doing the Ray character, we have three prosthetics," said Gail Kennedy, makeup department head and SFX makeup designer on "Fargo." "He wears a nose bridge that widens his nose. He wears a piece that fills in his chin, and he wears a neck piece that gives him some fullness to his neck. He has a texture-y skin. He has freckles."
"And I've got a very receded hairline and a bold patch at the back [as Ray]," added McGregor. "For Emmtt, he's got much more hair. The wig I wear for Emmit is curly, and Gail shades my nose to make it a little narrower and more of handsome, traditionally successful, I guess."
"It's every makeup artist's dream to be able to take one actor and turn them into two different characters," added Kennedy in the clip.
In an interview with Entertainment Weekly, McGregor revealed that he finds Ray more fun to play than Emmit. "Everybody enjoys Ray more on set," the Golden Globe-nominated actor said of his parole officer character. "It's really interesting to play somebody who's so pissed off at life. He feels like his brother took advantage of him when he was younger. And when you see him with his cons, he's quite irritating, but when you see him with Nikki [Mary Elizabeth Winstead], he's a totally different guy. He's completely in love with Nikki, this drop-dead gorgeous con. He can't quite believe his luck. He's waiting for the curtain to be drawn back and realize it's all a hoax."
But McGregor also finds Emmit, The Parking Lot King of Minnesota, an interesting character to play, especially during Donald Trump's presidency. "It's quite interesting with the whole Trump thing because I feel sometimes there's moments that I'm channeling like, his thin skin and the way he can react when (something bad) goes down," McGregor told The Canadian Press.
What do you think of McGregor's dual roles in "Fargo" Season 3? Sound off in the comments section below!
An all-new episode of "Fargo" (Season 3, episode 4) airs on n Wednesday, May 10 at 10 p.m. EDT on FX.
© Copyright IBTimes 2023. All rights reserved.