Father's Alzheimer's Motivates Son To Lose 200 Pounds, Join NY Marathon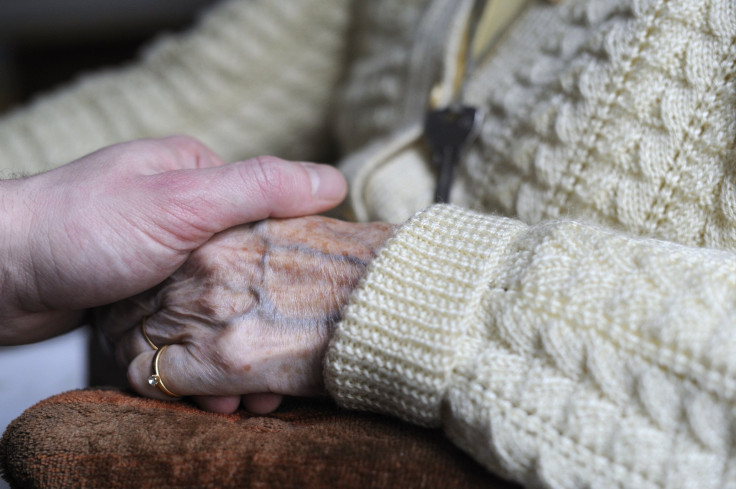 Ed Maar is all set to participate in this year's New York City Marathon on Nov. 5 after shedding 200 pounds in 13 months.
Maar, who is not a professional marathoner, spoke to the New York Daily News and shared that his inspiration to lose the excess weight and run the marathon was his father, Robert Maar.
Maar stepped up as his father's caretaker after he was first diagnosed with Alzheimer's. It was the rugged marine veteran's death in July that made him go through the drastic transformation.
The 39-year-old told New York Daily News how he considered his makeover as his father's last lesson to him. "This all came together in a special way, and that's why I like to say it's his last lesson to me."
According to the report, Maar's journey started five years ago after his father was diagnosed with the degenerative disease. He realized that lifestyle could be a risk factor. "I was a big guy, and I was eating every emotion that conflicted with me," he recollected. It was then that Maar committed himself to living a healthier life, learning about a proper diet and studying the glycemic index.
The glycemic index (GI) is a "relative ranking of carbohydrate in foods according to how they affect blood glucose levels. Carbohydrates with a low GI value (55 or less) are more slowly digested, absorbed and metabolized and cause a lower and slower rise in blood glucose and, therefore insulin levels," according to The University of Sydney website.
Maar also recalled how, when his journey started five years ago, he walked outside his apartment at sunrise and headed toward the East River. Speaking about going back to The Bronx, the northernmost of the five boroughs of New York City, the distance runner said that he was expecting an emotional gut punch at the place where his father brought him up. "I don't want to underestimate the sadness of it, but sad things can be beautiful, too," said Maar.
Maar, who was a construction manager when he quit his job to help his father, also explained how running helped him only for weight loss but to also clear his head and manage his unhappiness over his father's worsening condition. "Alzheimer's is brutal as it advances," he added.
When his 77-year-old father died in July, Ed also worked as a fundraiser for the Alzheimer's Association's New York chapter.
Speaking about his current regime, Maar said it included four to five runs every week and has running events each month. He also added that although he ran the marathon last year, the 2017 race was different because of his father's loss. "I feel like, in some sense, he's running with me. Running is the common thread through all of it. It keeps me focused. It generally just makes me feel better."
He also spoke about his aim for this year's marathon and shared that he wished to honor his father and express gratitude to him. "Finish safe, wear that medal, hoist a drink in (dad's) honor and say thank you," he said.
© Copyright IBTimes 2023. All rights reserved.