Father's Day History: 9 Interesting Facts You May Not Know About The Holiday And Its Origins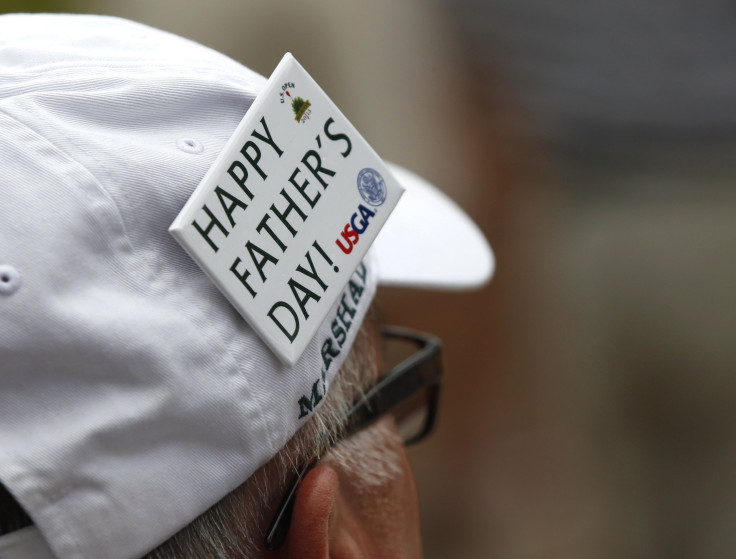 Sunday is Father's Day, the annual holiday where Americans celebrate the men who made them. You may love dear old dad, but how much do you actually know about the observance in his honor? Brush up on your Father's Day background before the big Sunday barbecue.
Father's Day officially began in 1910 in Spokane, Washington, where 27-year-old Sonora Dodd proposed it as a way to honor the man who raised her when her mom died in childbirth. Dodd was at a church service thinking about how grateful she was for her father when she had the idea for Father's Day, which would mirror Mother's Day but be celebrated in June -- her dad's birthday month.
The movement grew for years but didn't gain national-event status until 1924 under former President Calvin Coolidge. He said it would "establish more intimate relations between fathers and their children" and "impress upon fathers the full measure of their obligations," according to the Library of Congress Wise Guide.
The holiday gained traction during World War II, and in 1966 President Lyndon B. Johnson proclaimed the third Sunday of June to be Father's Day. President Richard Nixon made it a federal holiday six years later.
Today, Father's Day has a passionate following, with about three-quarters of Americans telling the National Retail Federation they plan to celebrate on Sunday. Here are more facts about the holiday:
Census data shows there are more than 70.1 million dads in the U.S. About a third of them are married with kids under 18.
Two million fathers are single.
Spending on Father's Day will reach about $12.7 billion this year, with the average person spending about $115.57 on presents. That's about $2 more than last year's average.
The amount spent on Father's Day is still less than what Americans spend on Mother's Day -- $21 billion.
Father's Day is the fourth-biggest day for sending greeting cards, after Christmas, Valentine's Day and Mother's Day, according to the Greeting Card Association.
About 20 percent of Father's Day cards are bought for husbands.
More than 214,000 men are stay-at-home dads.
Thailand's Father's Day is celebrated in December, on the birthday of King Bhumibol Adulyadej. Everyone wears yellow.
On Father's Day in Germany, men drink all day at beer gardens.
© Copyright IBTimes 2023. All rights reserved.